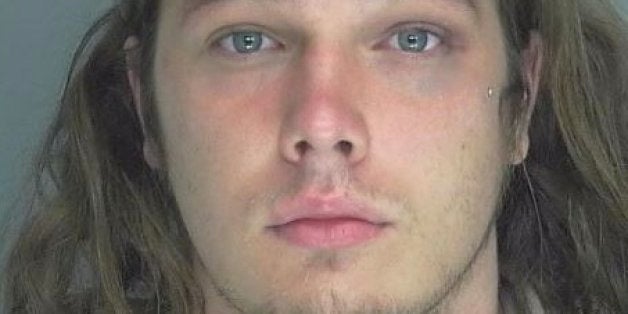 A Georgia man is charged with murder after allegedly running over a woman with his car.
The victim, 53-year-old Janice Pitts, got out to see how badly the SUV was damaged, and Green allegedly slammed into her, pinning the woman up against the vehicle.
Pitts' adult daughter, Iesha Davis, tried to save her mother, jumping on Green's car and begging him to stop crushing the woman.
Police say that after Green backed up and Pitt fell to the ground, he ran her over. He then allegedly backed up over her body again, according to AL.com
"I'll never ever get the image of my mom lifeless body lying on the pavement and the man ran her over like she was nothing," Davis told WSBTV.
Davis' 4-year-old son was also in the vehicle at the time.
"Imagine your mother minding her own business and being killed brutally,'' Nakeeta Davis, Pitts' other daughter who was not at the scene of the crime, told AL.com. "This man was out to kill. He didn't stop until he got what he was after."
Pitts, who died at the scene, was studying for a master's degree in psychology and was planning to open a non-profit for abused women and children.
Earlier reports stated that Pitts had recently learned she was pregnant and was "very happy" to be expecting another child, but an autopsy found she was not actually pregnant, according to AL.com.
Acting District Attorney Brian Fortner told the Atlanta Journal-Constitution that it does not appear Pitt and Green knew each other, and that there is no indication Green suffered from mental illness. Officials are trying to determine if he was under the influence of drugs.
BEFORE YOU GO
PHOTO GALLERY
Dangerous Days