Nobody wants a travel disaster -- especially when maneuvering Europe, that mystical continent full of over-hyped attractions and over-priced water bottles.
Reddit user Gspence314 recently asked fellow travelers for their pro tips on making it through Europe without a hiccup.
Their answers cover everything from packing hacks to when to book the hostel and they read like a well-vetted travel guide... if only we could all be so savvy.
"Lay a bed sheet on the ground and start stacking types of clothes... then force yourself to remove at least one or two items from each stack." --@goaskabsalom
...you'll majorly cut back on wads of unnecessary clothing you pack. Other space-saving tricks include packing makeup in contact cases and filling straws with skincare products.
"If you're backpacking, buy a mini-lock." --@gb3ry
Lockable backpack zippers will severely reduce your number of paranoid, compulsive, mid-train-ride, I'm-terrified-someone's-going-to-take-my-stuff head swivels. Also, they'll allow you to leave your backpack in your room, even if the hostel's lock boxes aren't big enough to fit it.
"Get a Eurail pass." --@amb0385
The deals are indeed insane: pick one, two or four countries, and pay a flat rate for train travel within and between them (there are discounts if you're traveling with friends or under 25). OR go big and pick the Eurail Global Pass, which lets you ride between 24 nations for as little as $623 if you're 25 or younger, and $690 for ages 26 and up.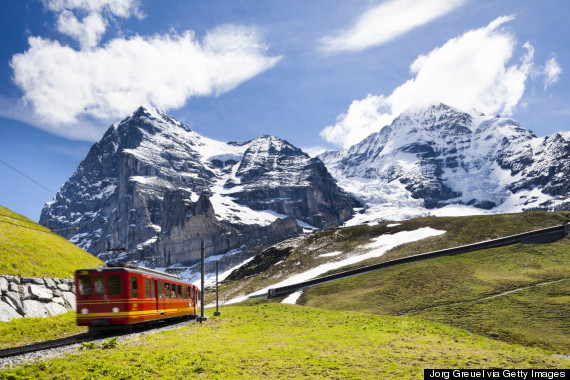 "I recommend renting a car at least once in Germany: because autobahns." --@Mcoov
Train travel seems downright snail-paced when you imagine taking a rental car for a spin on nearly 7,000 miles of perfectly groomed German roads -- some of them with nary a speed limit.
"Leave your passport at the hotel, but carry some form of official ID on you." --@erikkll
The best strategy is to keep passports in a lock box at your hotel or hostel, in case you do get pick-pocketed while out. That being said, some countries might require visitors to carry passports at all times or at least have them close at hand -- check your destination's laws before you go.
"Always pee where you eat." --@Himitsu7
It's common to pay for standard bathroom use in Europe -- bigger cities make it fun in fancy, coin-operated little pods on the street with music, disinfectant and automatic sliding doors. If you prefer to pee sans payment, however, just use "the WC" before leaving your restaurant.
"Cache maps on your phone." --@Dr-Huxtable
Use Google Maps to find your destination while you still have WiFi. Then, type "ok maps," and your phone will cache it for later offline access. This is just another reason the iPhone might be the biggest single travel hack ever.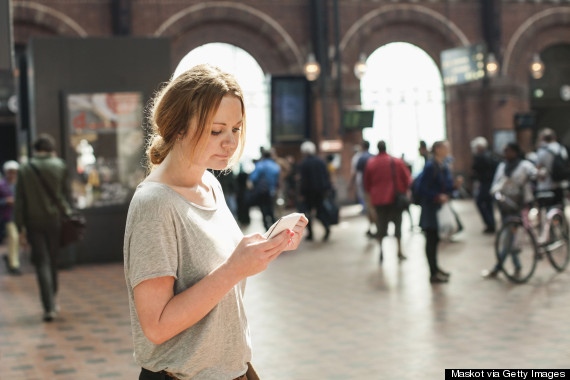 "Stay in hostels. It's cheaper and you mix with other backpackers and travelers." --@actionperson
...and you could sleep in a converted jail cell, castle or caravan car for next to nothing.
"DON'T BOOK TOO FAR AHEAD!" --@togiveistoget
Europe's hostel culture doesn't involve booking in crazy advance: sites like Hostelworld and Booking make it easy to search open beds the night before or day-of. Some hostels sell out sooner than that, but wait to book until your travel plans are solid -- that way, you won't have to pay a deposit if you cancel.
"Have one or two plug adapters." --@JimXugle
It's pretty easy to figure out what kind you'll need -- or just play it safe and get the one that works in 150 countries.
"Compression socks are great for long flights." --@speedycat2014
Potentially dorky, but they'll save your legs for the long walks ahead (and prevent deep vein thrombosis while they're at it).
"At least one meal a day, select at random (or purely off of a waiter's recommendation)." --@floraldeoderant
Take it from this bewildered traveler: there's something MAJOR to be said for asking a local.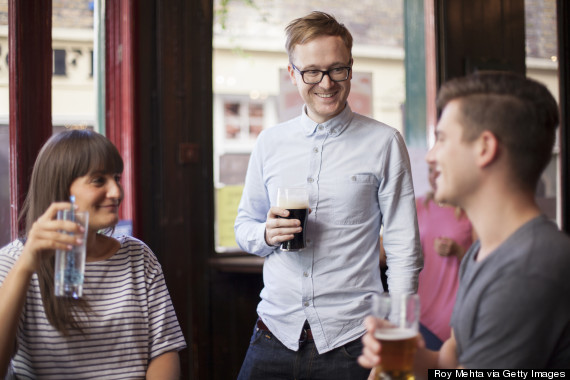 "Carry your wallet in your front pocket." --@BigScarySmokeMonster
Other common-sense measures include switching your backpack to the front and flashing your phone only when necessary.
"Email to yourself (but not all in one message): passport, visa information, list of phone numbers, credit card info. If you find yourself in need of any of the info, you can easily get it via a borrowed computer." --@fermion72
...just be savvy when choosing which WiFi networks to use when accessing your information.
"Take down days." --@stonedmilyyy7
Even with a whole continent at your fingertips, some part of you needs time to unplug and unwind.
BEFORE YOU GO
PHOTO GALLERY
The Best European Destinations Of 2014