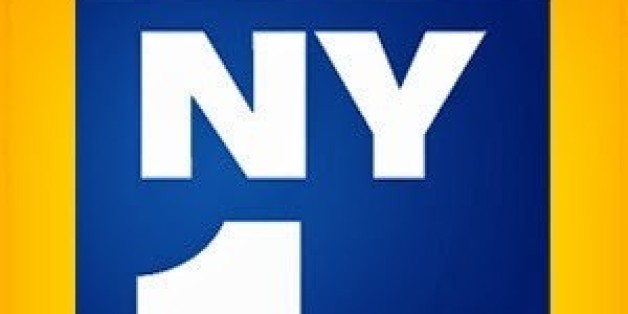 Better late than never.
The 24-hour, New York City newschannel NY1 will no longer use the term "illegal immigrant," Capital New York reported Monday. Capital obtained a memo from NY1 news director Dan Jacobson in which he tells staff to instead use the phrase "here illegally," or to use the term "undocumented immigrant."
"Undocumented is a little Orwellian--," Jacobson wrote in the memo, according to Capital. "It's not like people misplaced their documents or left them at home. But I also understand the much more damaging impact of branding someone illegal, which many interpret is the case when we use the shorthand 'illegal immigrant.'"
The network had come under fire for using the term. As the New York city council last week was on the verge of passing a bill to provide undocumented immigrants with municipal ID cards, NY1 was still using the term "illegal immigrants." City Council Speaker Melissa Mark-Viverito -- who in February had publicly criticized NY1 for using the term -- wasn't happy:
*Sigh* @NY1 continues to use "illegal" immigrant. @courtneycgross & @ZackFinkNews using term in stories. Editorial decision? @joseiswriting

— Melissa MarkViverito (@MMViverito) June 26, 2014
Nor was Pulitzer Prize winning journalist Jose Antonio Vargas, who in 2011 publicly revealed in a New York Times Magazine story that he's an undocumented American.
Dear @NY1: there are 500k undocumented New Yorkers. when will u STOP using "illegal" to refer to immigrants? @MMViverito @DefineAmerican

— Jose Antonio Vargas (@joseiswriting) June 26, 2014
The Associated Press announced last year that it would no longer use the term "illegal immigrant." The New York Times declined to abandon the term, but updated its policy a few weeks later, asking reporters to "consider alternatives when appropriate to explain the specific circumstances of the person in question, or to focus on actions." The Huffington Post had already struck the term from its style guide years earlier.
Meanwhile, a cursory Google search shows two of New York City's other major news outlets -- The New York Daily News and The New York Post -- both still use the term "illegal immigrant."