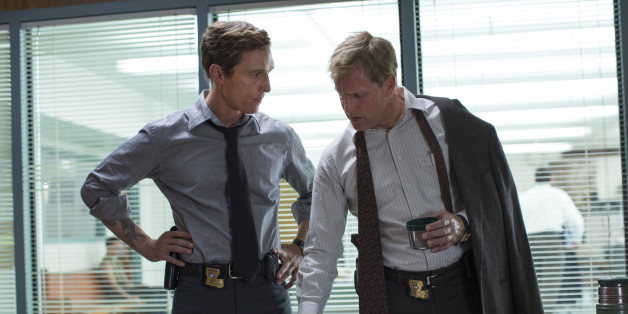 All those "True Detective" casting rumors just took a Detective Marty Hart right hook to the face.
Info on the new season of HBO's hit crime drama has been harder to figure out than the whereabouts of the Yellow King, but a script leak could change all of that. The Wrap reports that the first script for Season 2 is in, and it features just one male lead.
#TrueDetective Twitter EXCLU: The 1st script for 2nd season is IN & agency sources tell us it features one MALE lead & male/female co-stars.

— TheWrap (@TheWrap) June 27, 2014
Rumors surrounding the new season have included everyone from Brad Pitt to Jessica Chastain taking over as the lead in the show, but now it appears the latter is definitely not happening. Surprisingly, the new info goes against show creator Nic Pizzolatto's previous statements that the new season would have three leads; however, the two missing leads could be accounted for with the report of the "male/female co-stars."
The good news is that when it comes to the mystery surrounding "True Detective" Season 2, once there was only dark, but if you ask us, now the light's winning.

BEFORE YOU GO
PHOTO GALLERY
"True Detective"