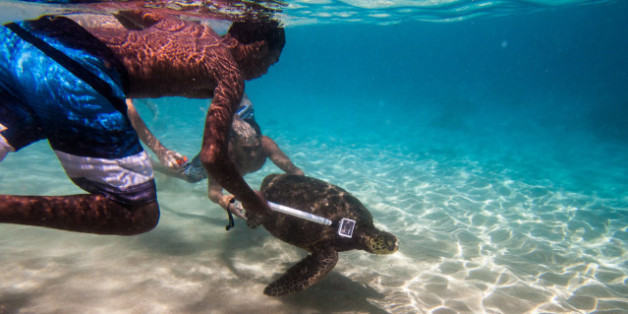 There's a euphoric little scene in the animated film "Finding Nemo" where the father of the clownfish title character latches onto a sea turtle and takes a wild ride in the ocean currents.
Maybe that's what inspired some local teens to grab a honu earlier this month in the waters of Waimea Bay.
Regardless, they should have known better than to harass a recovering species that is protected by state and federal laws, according to Hawaii Land and Natural Resources Chair William Aila.
Read more on www.civilbeat.com