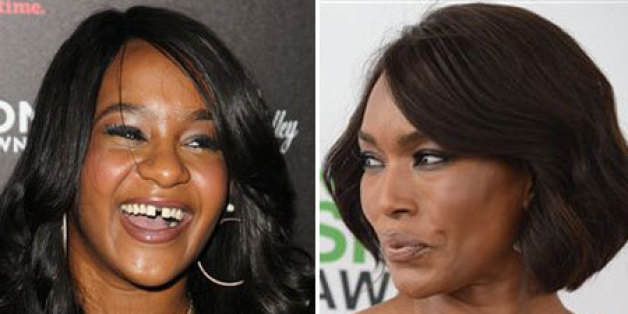 In recent years Bobbi Kristina has expressed her interest to portray her mother, Whitney Houston, in a biopic. And with the announcement of Yaya DaCosta starring in Lifetime's developing film based on the late icon, one may question director, Angela Bassett's thoughts on the 21-year-old's request.
During a recent interview with Entertainment Weekly, Bassett opened up on whether or not Kristina was ever in consideration for the coveted role.
"No, I did not think about that. I did not think about casting her," she admitted. "And probably for a number of reasons, you know. One being that she's not an actress. I know she's acted here and there. I know she's been on their family's reality show, but she's not an actress and acting is a craft."
"It's an attempt to illuminate the complexities of human behavior and life. And this is a very fast-paced schedule; we have just 21 days to tell this story. It's more than just saying lines and turning the light on. You have to drive the story—there's a technical aspect."
As expected, Kristina did not take the Golden Globe award-winning actress' candid comments lightly, as she took to her Twitter account over the weekend to blast the 55-year-old star by referring to her as a "bitch" and a "bassketcase" [SP].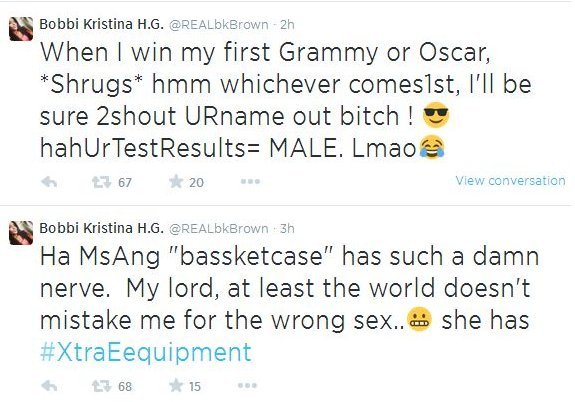 Following her twitter rant, Bobbi Kristina has since deleted the tweets from her account.

BEFORE YOU GO
PHOTO GALLERY
Remembering Whitney Houston