Hilton Head is a great go-to summer destination because it has a little bit of everything. Prime golf and tennis, beautiful beaches and a focus on family, making your stay the best vacation ever.
So pack your bags, get the kids in the car and start your road trip to the only place you'll want to be this summer.
1. The island is surprisingly accessible.

Thanks to I-95, it's pretty much a straight shot to get to the Island. You're definitely going the right way when the minivans from Ohio and Ontario starts passing by in troves with bikes, pool noodles and suitcases strapped the roof.
2. The beaches are incredible.

Burkes Beach is quieter than most, but Coligny is the place to be. Bring your boogie board and come prepared to play some beach volleyball at the Tiki Hut (just don't try playing with the locals). Whether at a private or public beach, beware -- socks and sandals and zinc-covered noses will make an appearance.
3. The sunsets look like this...

#Nofilter, enough said!
4. Family entertainment is unmatched.

When you're not at the beach or biking around the island, you'll be busy climbing to the top of the Lighthouse, playing putt-putt at Pirate's Island and finishing off your day with some tasty treats from Hilton Head Ice Cream. Be sure to cap your night with a performance from either Shannon Tanner or Gregg Russell, and don't forget the fireworks show on Tuesdays at dusk!
5. ...and so is the golf and tennis. The eighteenth hole at Harbour Town is one of the most iconic shots ever, and the course itself is all-around outstanding (and challenging). Of course, you've got 21 other public courses nearby and EVERY surface to choose from if tennis is more your thing -- yes, even grass.
6. Dining out is the only way to eat.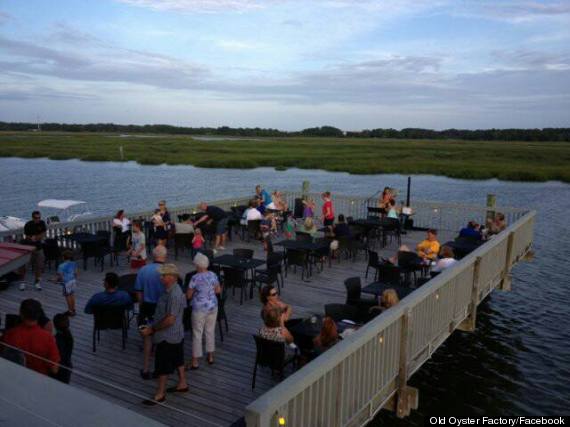 We're all for budgeting, but when you're faced with 300 amazing restaurant choices, it's hard to say no to the outstanding cuisine. Get a burrito at Fiesta Fresh, go to San Miguel's for Mexican and margs, or get the best, freshest seafood at The Sea Shack, Hudson's or The Old Oyster Factory.
7. The South End is just awesome.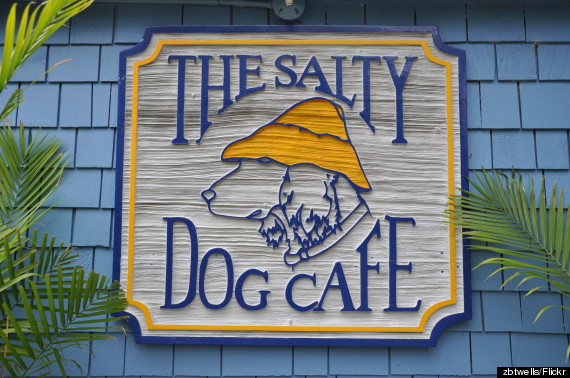 Once you've made it through the danger zone that is the South End traffic circle, jet your way to Coligny Plaza to explore Loose Lucy's, Boomerang Toys and Black Market Minerals. Pick up some Rita's Italian Ice or an "I'm big on the pig" shirt at Piggly Wiggly before you head to The Salty Dog or The Crazy Crab in Sea Pines.
8. ..and so are all of the day trips you can take.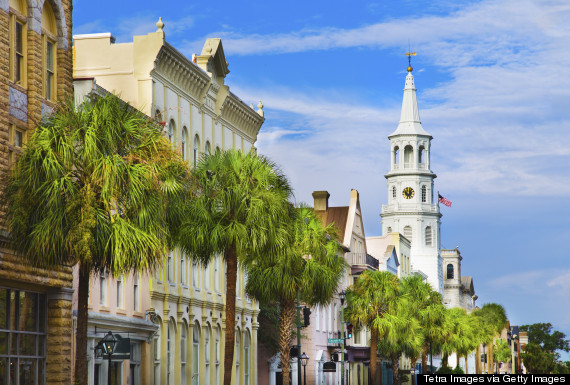 Once you're on the Island, you'll be super close to beautiful Beaufort, Daufuskie Island, Savannah and Charleston -- all of which make for great sightseeing and dining. Not that you're going to want to leave the Island...
9. But the night life? You're going to want to stick around.

Find a local babysitter and head to the Triangle, or go see some great live music at Street Meet. Which reminds us -- stop by The Frosty Frog Cafe before you head to the beach.
10. And you're definitely going to want to come back... or buy a house.

Ask any local, and they'll tell you about that one trip they took to Hilton Head in the 70s or 80s... and how they never left.
BEFORE YOU GO
PHOTO GALLERY
These 10 Beach Houses Are What Summertime Dreams Are Made Of