On July 1, hundreds of thousands of protesters took to the streets of Hong Kong in what has become an annual rally to demand more political autonomy from China's mainland government.
This year's massive demonstrations have prompted the arrest of over 500 people and heated up the region's escalating fight for voting rights.
The following images showcase some of the powerful displays of dissent from Hong Kong's pro-democracy protesters. People march during an annual protest in downtown Hong Kong, Tuesday, July 1, 2014. (AP Photo) Hong Kong residents gather to march in downtown streets during an annual pro-democracy protest, July 1, 2014. (AP Photo/Kin Cheung)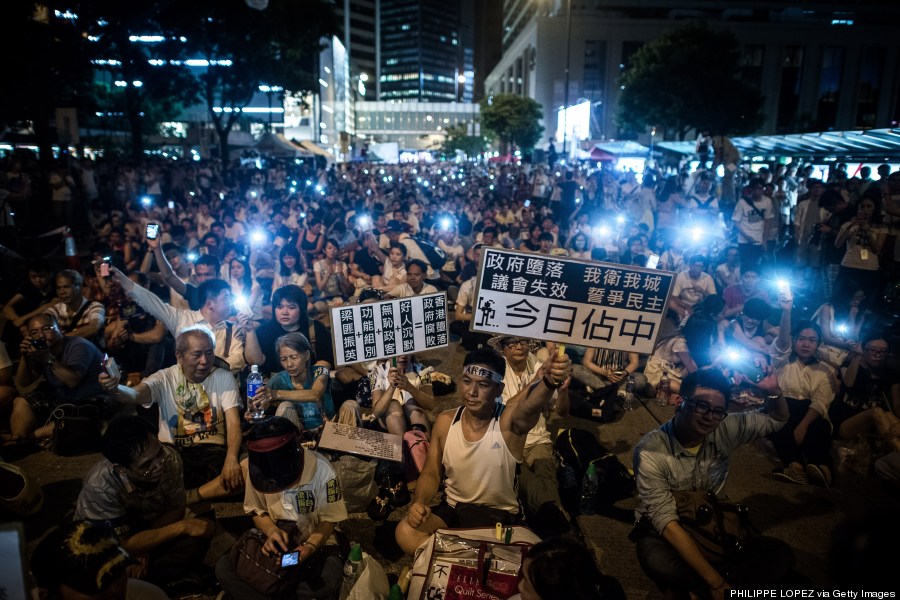 Demonstrators sit in a Hong Kong street after a pro-democracy rally. (PHILIPPE LOPEZ/AFP/Getty Images)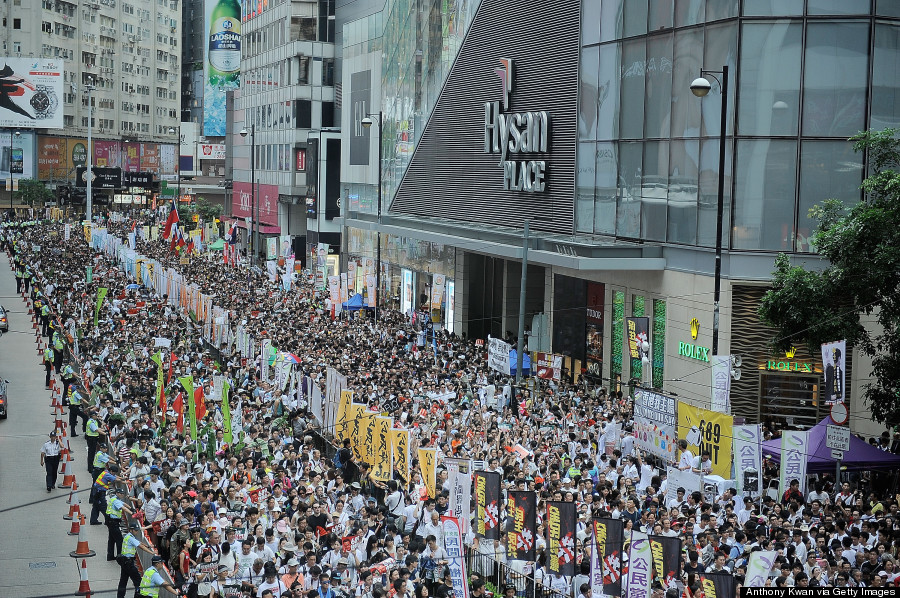 People march on a street during the annual pro-democracy protest on July 1, 2014 in Hong Kong. (Photo by Anthony Kwan/Getty Images)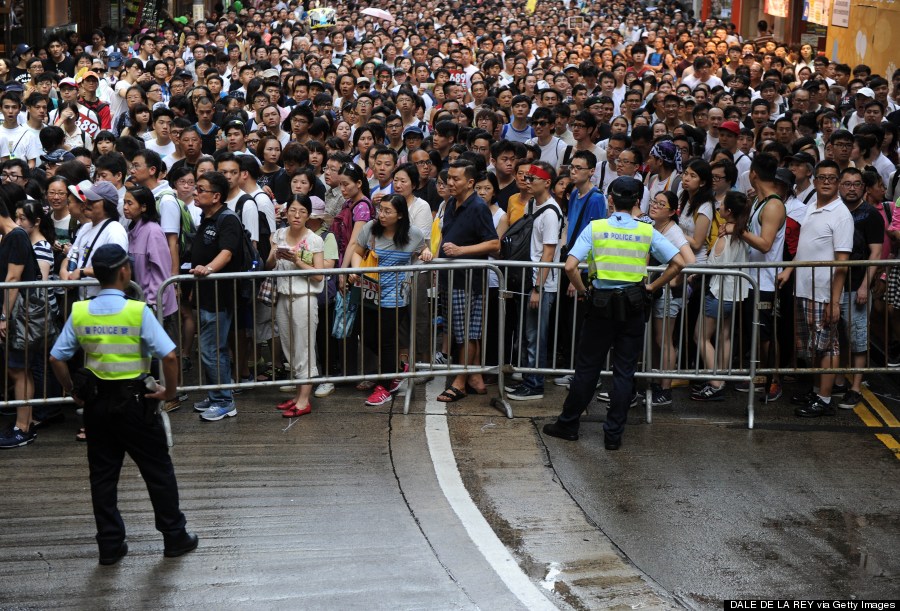 Police watch as protesters march during a pro-democracy in Hong Kong on July 1, 2014. (DALE de la REY/AFP/Getty Images) A protester, center, is taken away by police officers after demonstrators staged a peaceful sit-in overnight in the financial district in Hong Kong. (AP Photo/Vincent Yu)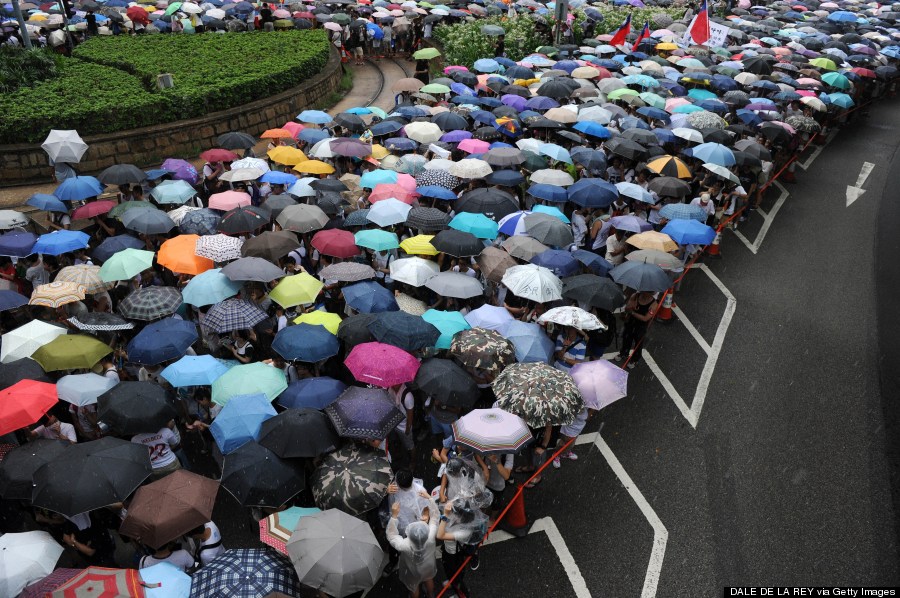 Protesters use umbrellas at it rains during a pro-democracy rally seeking greater democracy in Hong Kong on July 1, 2014. (DALE de la REY/AFP/Getty Images)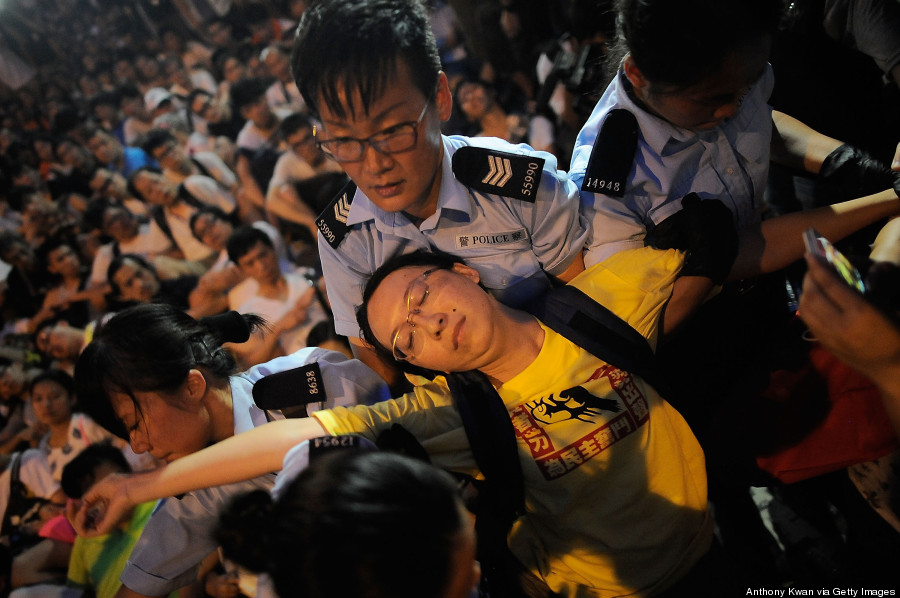 Policer officers arrest a protester after the annual pro-democracy protest on July 1, 2014 in Hong Kong. (Anthony Kwan/Getty Images) Policewomen stand next to demonstrators during a peaceful protest on a street in the financial district in Hong Kong, Wednesday, July 2, 2014. (AP Photo/Kin Cheung) Protesters fill a street during a protest march in downtown Hong Kong, Tuesday, July 1, 2014. (AP Photo/Kin Cheung)