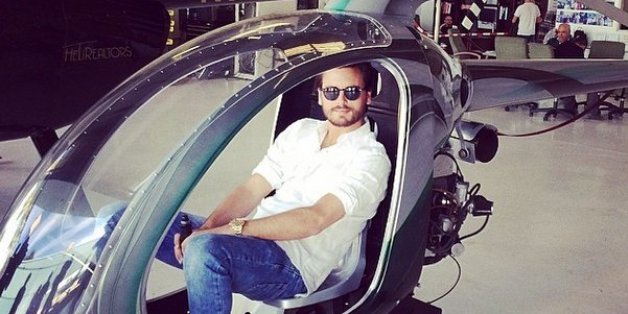 Professional wealthy person and Patrick Bateman lookalike Scott Disick is summering in the Hamptons while filming the reality spinoff show "Kourtney & Khloe Take the Hamptons" and, boy, is he prepared to hobnob with the rest of the 1 percent.
The 31-year-old made a list of his "Summer Essentials" on an app called Snupps and, like most things related to Disick, it's ridiculous. Yes, the man who purchased an "authentic knighting ceremony" and now likes to call himself Lord Disick, came up with a list of "essential" summer items that would set you back close to half a million dollars.
Disick's list includes a Lamborghini Aventador ($400,000), Rolex Yacht-Master II watch ($32,000), Louis Vuitton travel luggage set (about $20,000), Garrett Leight sunglasses ($315), and (he'd be remiss not to include them) a pair of Solid & Striped swim trunks embroidered with "Lord Disick" ($150).
Only the truly essential, "essentials" for Disick.
BEFORE YOU GO
PHOTO GALLERY
The Kardashians