There's no better time to take a look back at Brazil's past than during these four weeks of absolute soccer craze.
Life.com delved into its archives and resurfaced these stunning photos of the South American nation in the '50s.
The 1957 photos show the birth of the capital Brasilia, Rio's famous beaches and the luscious green landscape of Parana's coffee plantations. They portray a country whose natural resources have served in equal parts as a beautiful backdrop for fun and sun as well as an impetus for development and trade. Yet as Life.com points out, the images also highlight the enormous challenges Brazil faced at the time, as well as the massive opportunities.
And in many ways, that's exactly the position the country is in today. Hundreds of thousands of Brazilians took to the streets in the weeks and months ahead of the World Cup to protest the country's investment in the FIFA tournament while lamenting the lack of funds for services such as health care and education. "The World Cup is not a necessity; Brazil should have other priorities, such as housing and health care for the population," student and activist Fabricio Mendes explained BrasilPost ahead of the cup.
Let these stunning photos transport you back to 1950s Brazil, and see the full gallery at Life.com.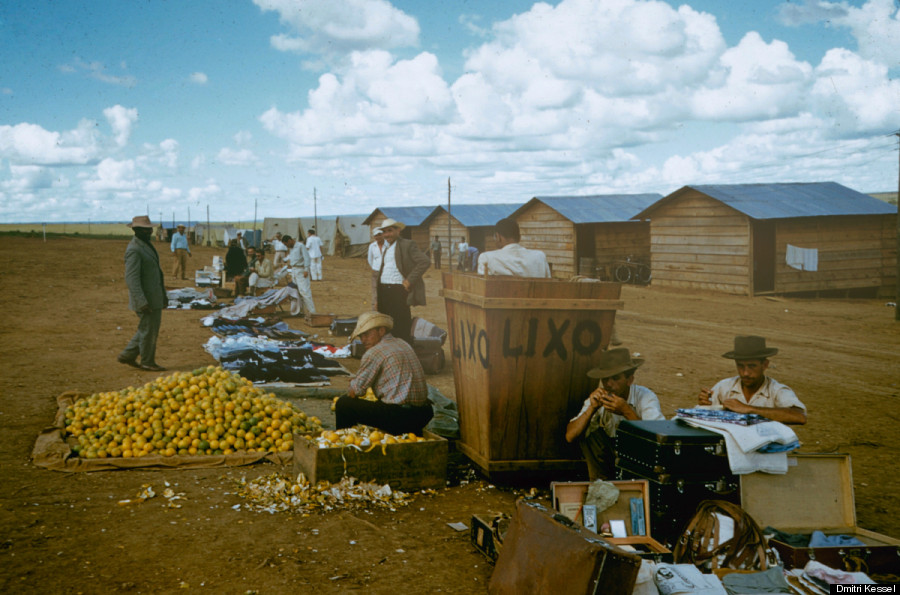 The future capital is being built by workers who live in a cluster of 2,000 temporary wooden buildings, near the site of Brasilia. Traders from the nearby cities come to sell dry goods and razor blades from suitcases on the streets. There is no finished road to the site and practically all traffic in and out is by plane.
Dmitri Kessel—The LIFE Picture Collection/Getty Images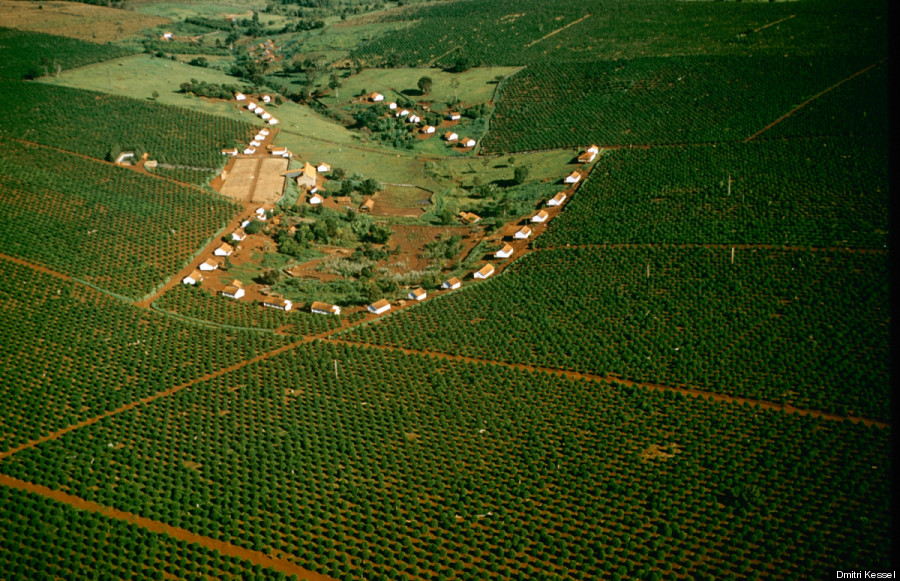 Coffee plantation stands in the terra rosa (purple earth) territory of the state of Parana. The plantation, or fazenda, has its own little village of warehouses, workers' houses and stores (center), surrounded by symmetrical rows of thousands of coffee trees 5 to 12 feet high. Each of these trees produces about one pound of coffee each year. The country produces almost half the world's supply. Dmitri Kessel—The LIFE Picture Collection/Getty Images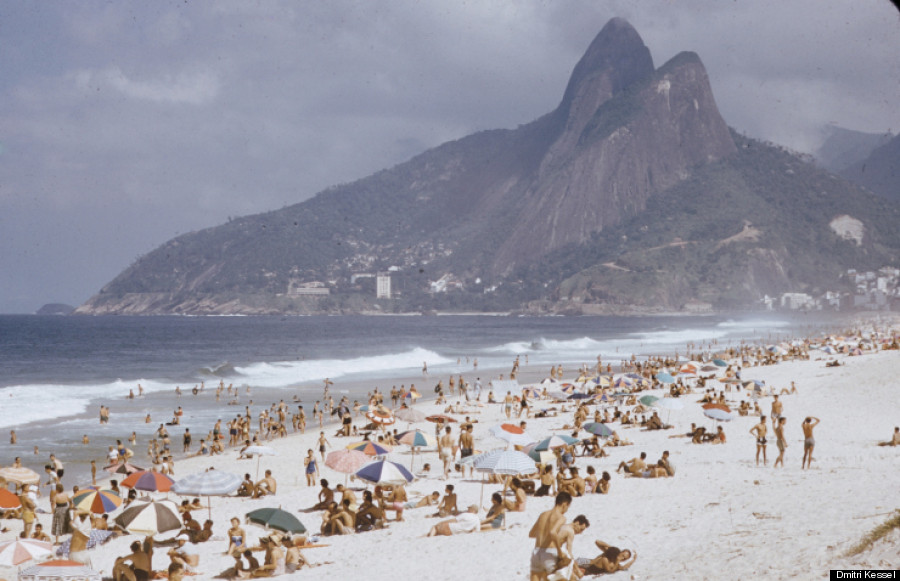 Rio beach, 1957. Dmitri Kessel—The LIFE Picture Collection/Getty Images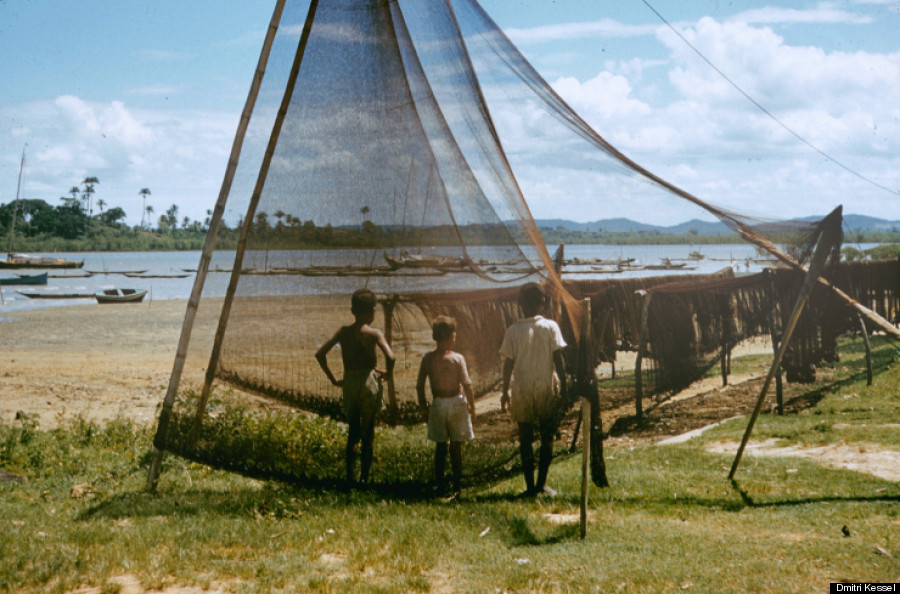 Scene in Brazil, 1957. Dmitri Kessel—The LIFE Picture Collection/Getty Images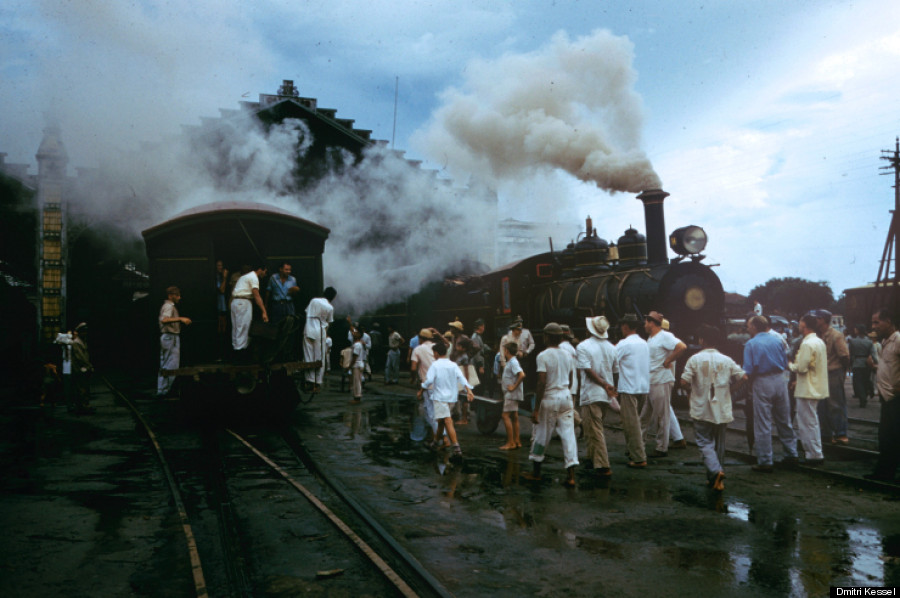 Decrepit engines, such as this 1904 wood burner on the Belem-Braganca run, plague railroads. Because the eucalyptus logs they burn give off a fragrance of cough medicine, engines often seem to have colds. Dmitri Kessel—The LIFE Picture Collection/Getty Images