The Honolulu skyline is exploding; it's actually changing as you read this. Where parking lots, warehouses and palm trees once stood, construction cranes are now ready to build 21 condo properties. Most of them are currently in some stage of construction or planning on about 100 acres of near-coastal land from Kakaako to Ala Moana. The projects are expected to take place over the next 15 years, but will probably take longer than that.
The condo units will certainly feature gorgeous views of Honolulu -- from the Koolau mountains on one side, to Ala Moana beach on the other, and Diamond Head, the city's iconic volcano cone, on the east to the west side of Oahu -- but they'll cost you a pretty penny.
Take the 36-story Waiea tower, for example, where prices range from $1.5 million to $20 million per unit, with a two-story Grand Penthouse up for grabs at around $100 million (private swimming pool included), according to the Honolulu Star-Advertiser.
While builders and investors are excited about the developmental gold rush, critics wonder if these are real estate opportunities for Hawaii residents (where most in the middle class are "financially underwater"), or for wealthy entrepreneurs from Asia and elsewhere. And what this will mean for Honolulu's already-fatigued traffic infrastructure.
The height limit for buildings varies in Honolulu, depending on where you build in relation to Diamond Head, but many limits are set to about 350 to 400 feet, because "city planners wanted to ensure that Diamond Head [which is 761 feet] was not hidden or overwhelmed by buildings," architect Scott R. Wilson told Honolulu Magazine.
Still, you can't stop progress, and the renderings of the expansive/expensive views of Honolulu (some of the buildings haven't been built yet) sure make us drool. Below, feel free to live like a billionaire vicariously through them.
Waiea tower:
Overlooking Ala Moana Beach Park, Waiea will reach 36 floors when it's completed in 2016. Its name means "water of life," according to landowner Howard Hughes, and alludes to the freshwater ponds that were in the area in a time before skyscrapers.
Amenities: An ocean-view pool, fitness center with yoga rooms, locker room with a sauna, theater and performance space, indoor golf simulator and library.
Highest price: $100 million for a two-story penthouse with private swimming pool.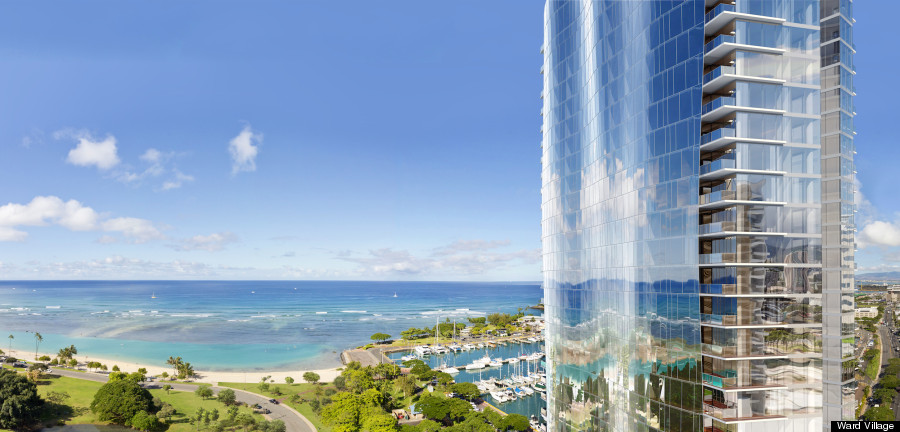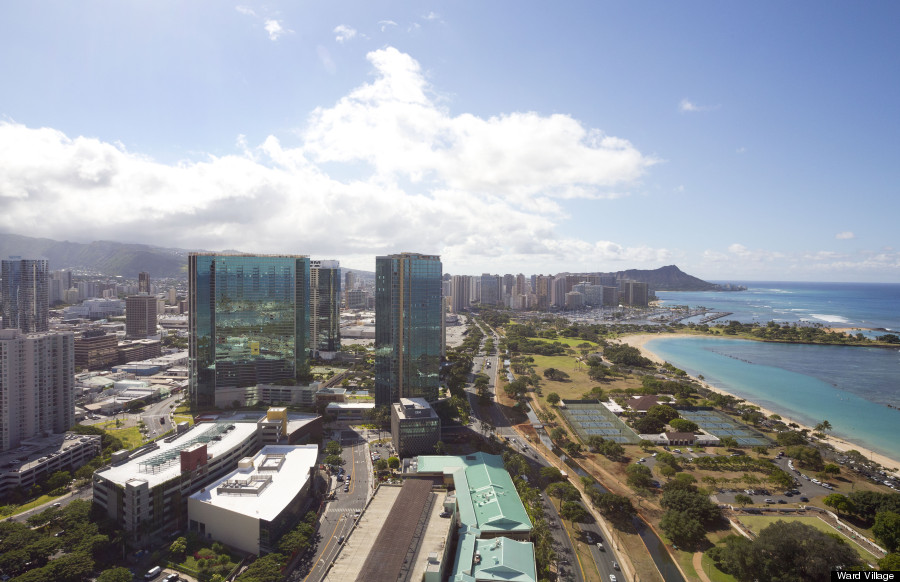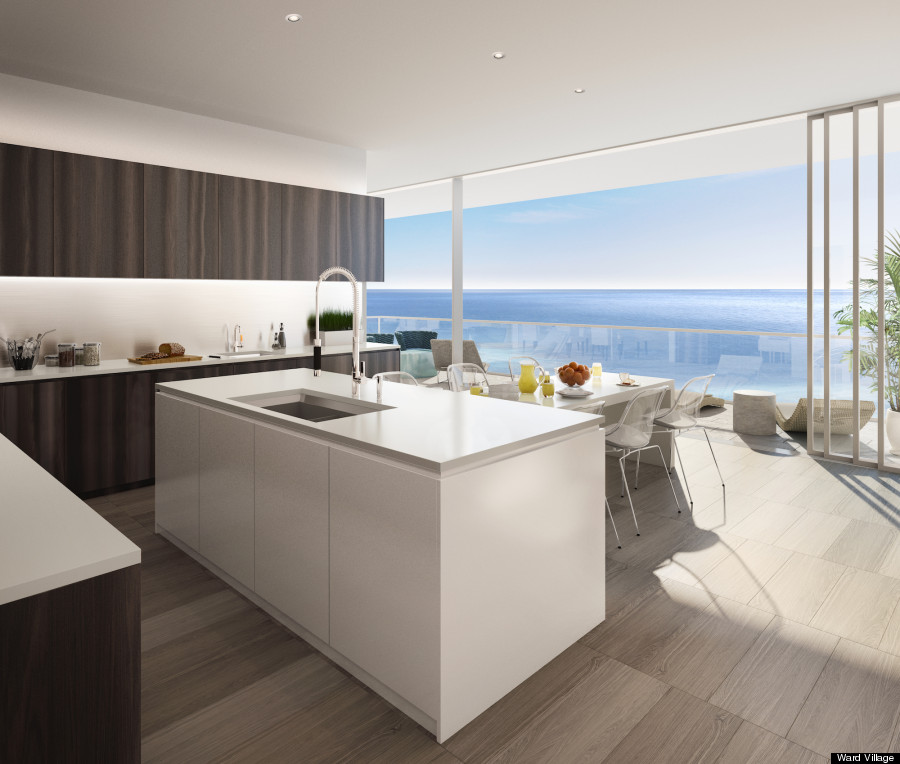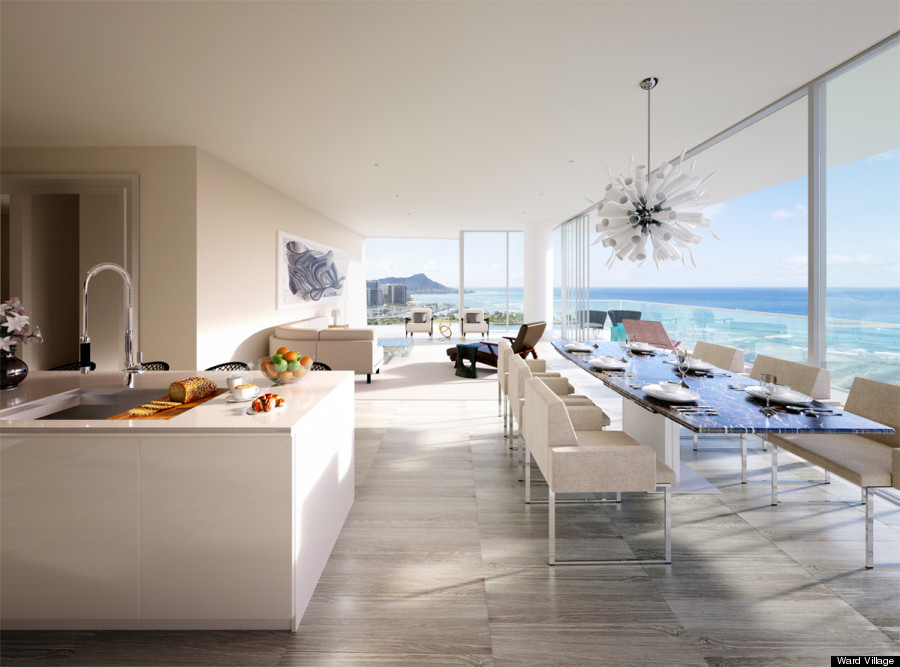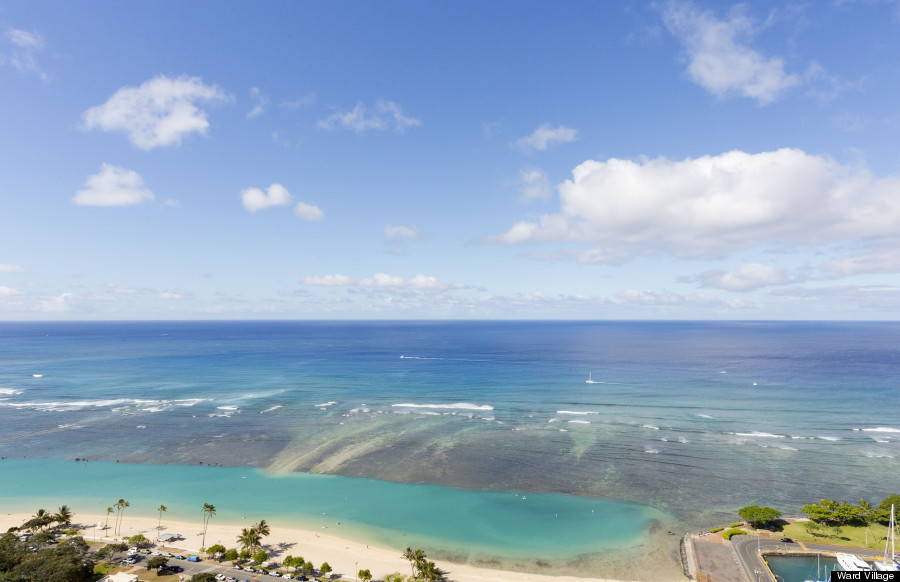 ONE Ala Moana:
This two-tower condo unit, disguised as one, is currently being built on top of the world's largest open-air mall, the Ala Moana Shopping Center. Unless you got in early, the 205 units in this 23-story ultra-luxury condo are all taken (having completely sold out within 29 hours).
Amenities: The "amenities deck" offers 27 activities, from a yoga studio and putting green to a library and den for reading, a shopping salon for those meetings with your private shopper, jogging path, infinity swimming pool, dining area, wine-tasting room, and cabanas for barbecues.
Special neighbor: Facebook founder and CEO, Mark Zuckerberg, and wife, Priscilla Chan, bought several units here earlier this year.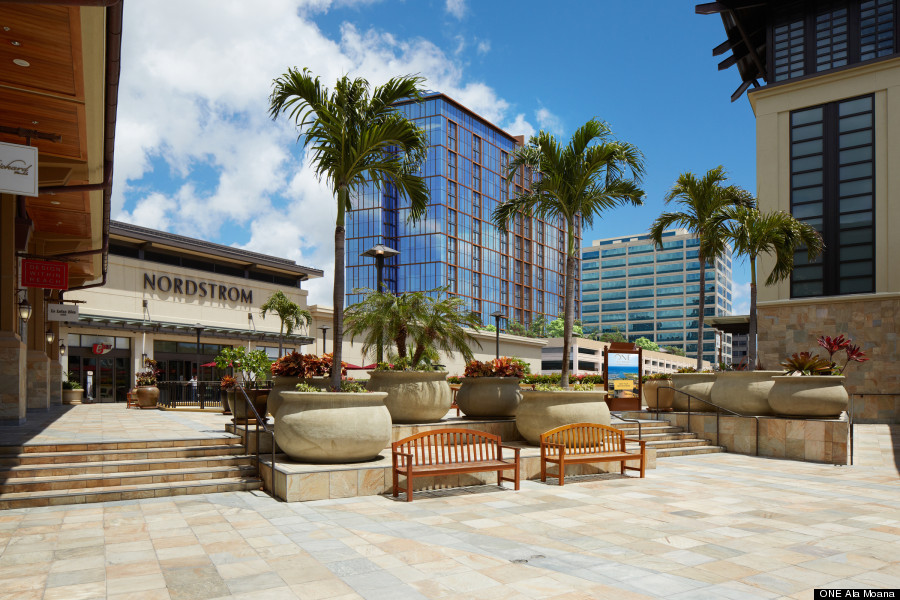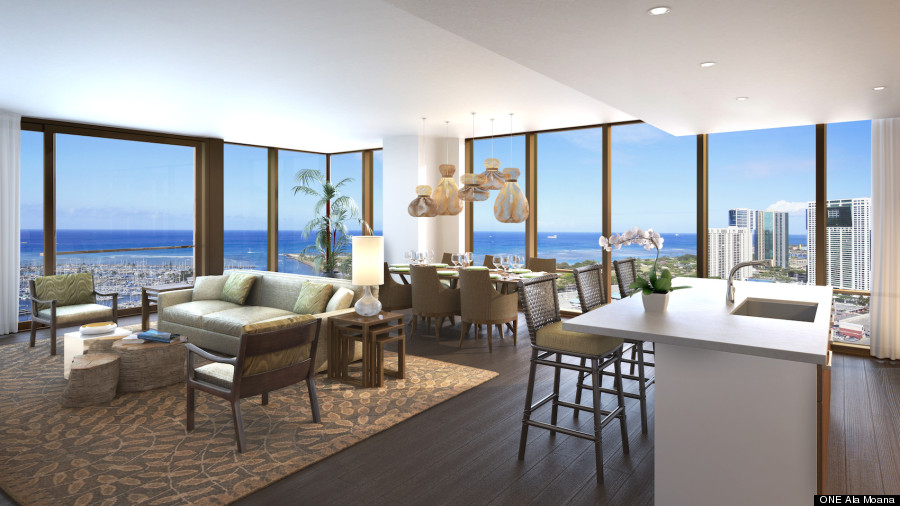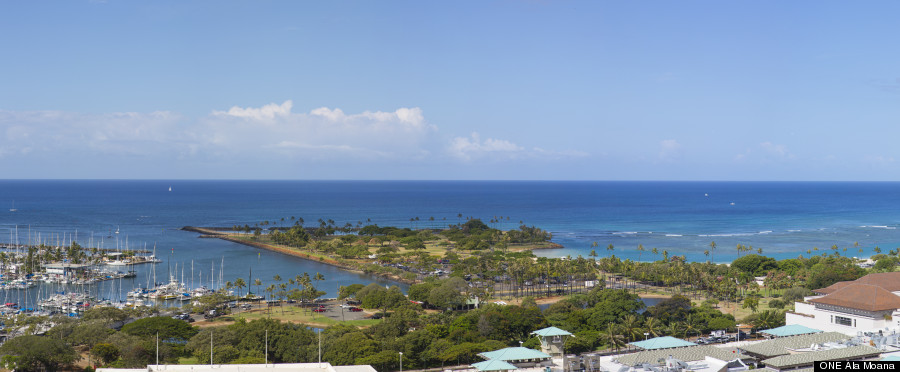 Symphony Honolulu:
This 388-unit condo will rise 45 stories above Kakaako when completed in 2016. Prices for units start at $800,000 for a 1,142-square-foot condo on a lower level, and rooms with higher views enter the millions.
Amenities: A seventh-floor terrace lounge will feature an infinity pool, daybed area, wellness center, all-inclusive fitness center and yoga studio, spa, private theater and catered dining room.
Highest price: As of this writing, 10 penthouses are still available, with the largest (2,053-square-feet) going for $3,350,000.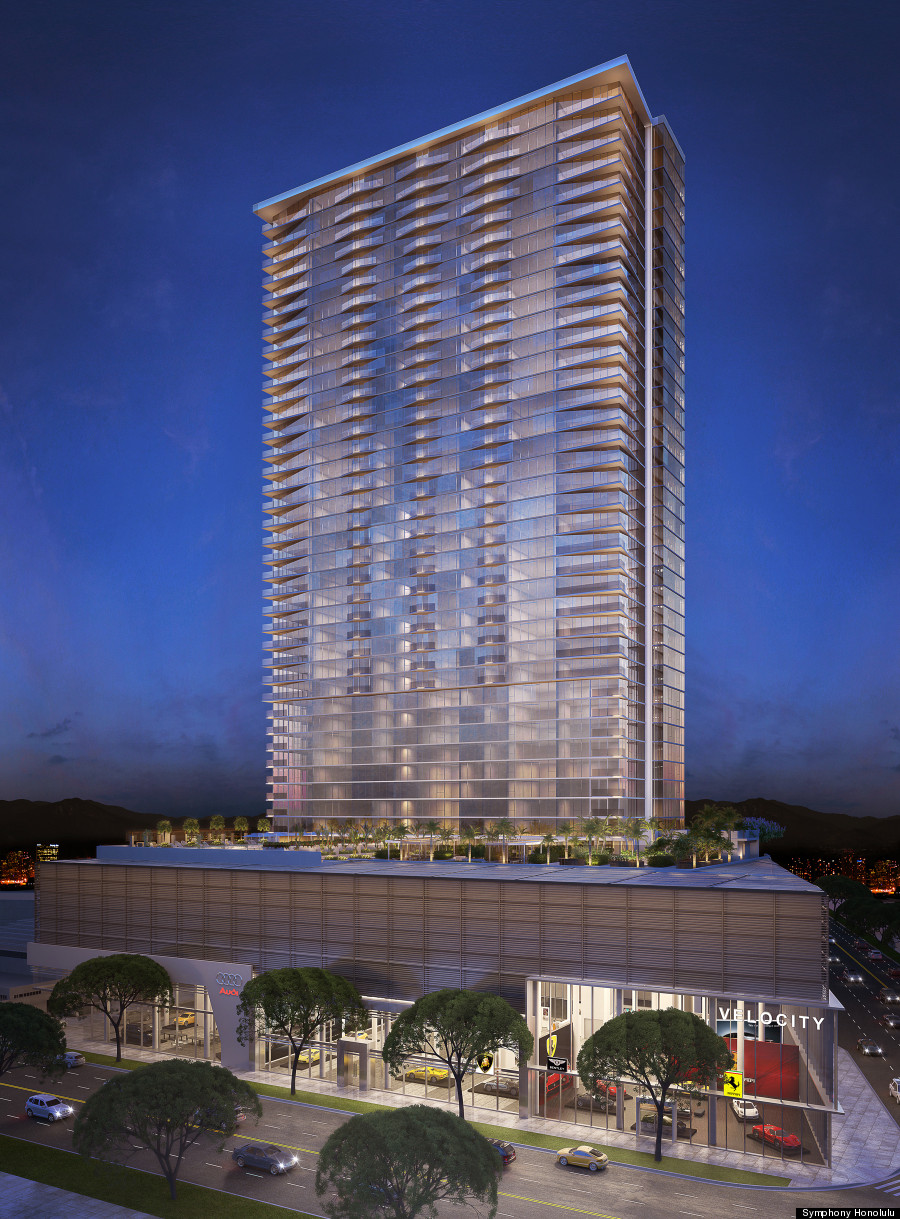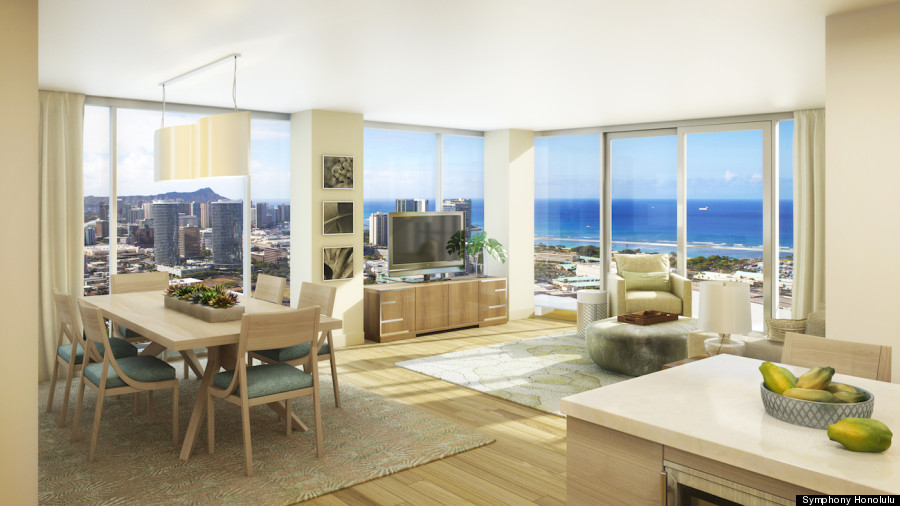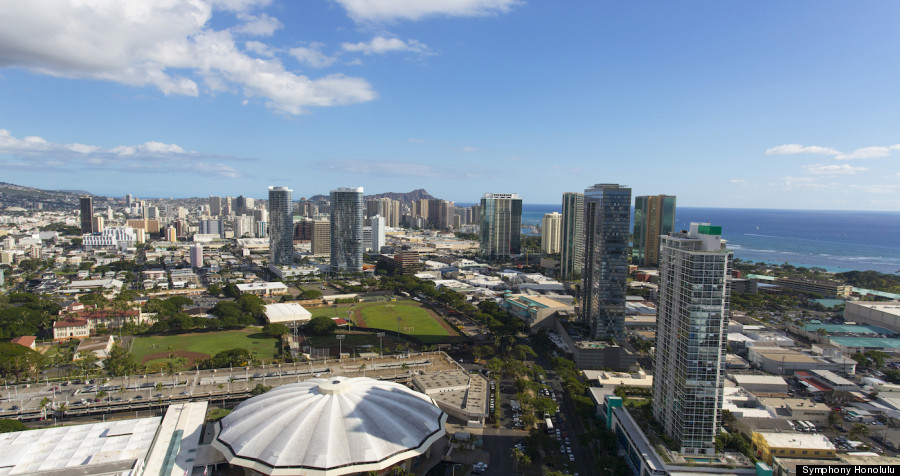 BEFORE YOU GO
PHOTO GALLERY
Best Rooms With Amazing Views