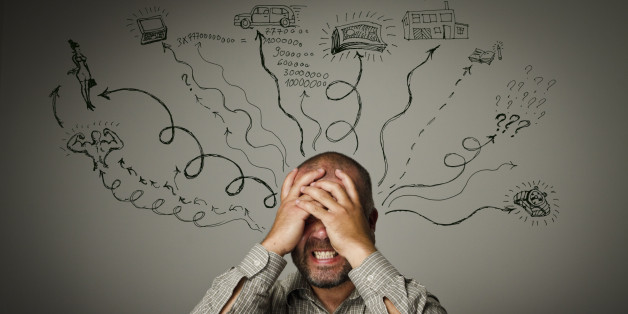 We all know stress has a significant impact on our mind and body, but a new survey shows just how big of a burden it has become in our daily lives.
Surveyors at NPR, in partnership with the Robert Wood Johnson Foundation and the Harvard School of Public Health, examined the prevalence of stress in America -- and the role the emotion plays in most people's lives is eye opening. The results showed that nearly 50 percent of people experienced a major stressful event in the last year, and a quarter of all respondents dealt with a great deal of stress in the last month. Health problems were the most common source of stress for people (43 percent), followed by work problems (13 percent) and life changes (9 percent).
But not all of the findings were negative: Researchers discovered that many who experienced large amounts of stress in the last month turned to healthy activities like spending time with loved ones, meditating and eating well in order to deal with their worries.
Almost 70 percent of respondents who said they were highly stressed in the last month also said that their stress had a positive effect on some aspects of their lives, and roughly one in seven people said they hadn't experienced any stress during the past month.
To see the full results of the survey, head over to NPR.
For more on stress, click here.
BEFORE YOU GO
PHOTO GALLERY
De-Stress At Your Desk