In light of the fact you just consumed your body weight in chips, dip, and beer this weekend, here are 50 healthy salad recipes. You're welcome. This is THE MORNING EMAIL for Monday, July 7, 2014.
The Scuttlebutt
TOP STORIES
ISRAEL-PALESTINE TENSIONS CONTINUE TO RISE
"Israeli Prime Minister Benjamin Netanyahu on Monday spoke with the father of the Palestinian teenager who was burned alive in Jerusalem last week, expressing shock at what he called an 'abhorrent' murder." Israel has arrested six suspects in the death of the teen. Israeli airstrikes killed seven Hamas militants in the Gaza Strip today. [CNN]
FLYING JUST GOT HARDER
"Passengers at some overseas airports that offer U.S.-bound flights will be required to power on their electronic devices in order to board their flights, the Transportation Security Administration said Sunday." Here's why the U.S. is upping its security checks. [AP]
UKRAINIAN REBELS READY FOR LAST STAND
"Ukraine neared a final showdown with pro-Russia rebels, after Kiev forced insurgents to retreat to the last major cities they control and Moscow showed no signs of intervening to help them." Here's how the Ukranian military started winning the fight. [WSJ]
STATESIDE: Chicago's Violent Weekend
More than 60 people were shot in Chicago over the holiday weekend. Police arrested the alleged Rest Stop Killer after a high-speed chase. The family of the great-grandmother who was beaten by a California cop in an exchange caught on tape wants the officer held accountable. Hillary Clinton is distancing herself from President Obama. Foster Farms is recalling chicken that may have caused a nationwide salmonella outbreak. And a thief returned an American flag honoring a firefighter killed on 9/11 with a note.
In snuggling news, this baby goat loves his mama.
INTERNATIONAL INTRIGUE: Kidnapped Nigerian Women Escape
More than 60 women and girls abducted from a Nigerian village last month escaped from their Boko Haram captors. Mexican police have arrested a notorious child serial killer. A typhoon is threatening the Phillippines and Japan. North Korea thinks its cheering squad will solve its border issues. The Washington Post has a great feature on how Nazi propoganda promoted the "perfect Aryan child" with a picture of a baby Jewish girl. And this video of two planes nearly colliding at a Barcelona airport this weekend is absolutely terrifying.
In pals news, these animals know what friendship means.
BUY! SELL! BUY! FBI Still Pretty Baller

The inside story of the FBI's "Pennypincher" penny stock sting reads like the script for "American Hustle." Google's smartwatch hits the market today: here's why Wired thinks you should invest in it. Forget summer healthy eating resolutions: TGI Fridays just launched $10 unlimited appetizers. Hello endless loaded potato skins. And if you're a baby boomer, here are five financial tips you should begin considering with your partner.
In cute news, meet these baby red pandas.
SCOUTING REPORT: Bird-Killing Pitcher
This minor league pitcher definitely killed a bird with his pitch -- Randy Johnson can give him some pointers on how to call off PETA. See who got snubbed in the MLB All Star Game selections. Paul George makes this 360 windmill dunk look easy. And here are 100 things we learned from this year's Wimbledon.
In chore news, these cats love doing the dishes.
CULTURE CATCH-UP: In the Fast Lane...

The tune that's shaping up to be the song of the summer has burrowed deep into our brain and won't leave. Take a victory lap, Netflix: the summer box office is down nearly 20% from this time last year. Joan Rivers had a meltdown on CNN. Pink Floyd's next album will be here before you know it. Movie theaters are about to get even more luxurious. And there could be hope for indie labels on YouTube. [Image via Tumblr]
In nutty news, check out this squirrel maze.
LIVIN': You Need Some ZZZs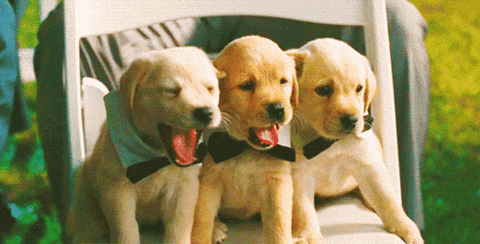 You just read this sentence twice? It's one of the many signs you might be sleep deprived. This routinue will upgrade your outdoor workout. Here's why you should join a CSA, which stands for Community Supported Agriculture. "Fun funerals" are on the rise. Take a look at how to fold a pocket square so you don't look like an idiot at all your summer weddings. And these household products you can actually make without burning down your house. Maybe.
In forget Petco news, here's a living, breathing squeaky toy.
OTHER PEOPLE'S BUSINESS: Married!!!
Here are some photos of guests at Jessica Simpson's wedding and a sketch of her wedding dress. Michelle Rodriguez and Zac Efron are dating?!? Taylor Swift's July Fourth house party was undoubtedly cooler than yours. Liam Hemsworth reportedly said he and Miley Cyrus will always be "best friends" -- someone might want to tell Miley that. And you oughta know Dave Coulier got married this weekend, and the event doubled as a "Full House" reunion.
In out with a whimper news, check out these firework fails.
TWITTERATI
@DaneCook: Sometimes when my phone's at 5% battery life I return calls to people I really don't want to talk to.
@HistoryInPics: Judd Nelson, Emilio Estevez, Molly Ringwald, Anthony Michael Hall & Ally Sheedy, 1985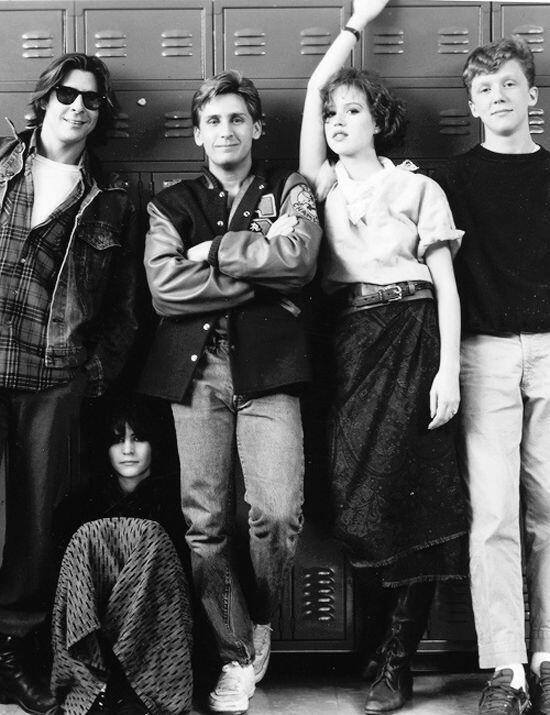 @katyperry: Flea markets in Florida smell like a combination of buttered popcorn, cat litter & windex... and I love them.
@stephenfry: What a great match. Poor old Roger. Poor old whoever-would-have-lost #Wimbledon2014
@CuteEmergency: relationship goals

ONE MORE THING
Prepare yourself for photos of what will be the world's largest mall.
Got something to add? Send tips/quips/quotes/stories/photos/events/scoops to Lauren Weber (lauren.weber@huffingtonpost.com). Follow us on Twitter (@LaurenWeberHP). Does somebody keep forwarding you this newsletter? Get your own copy. It's free! Sign up here.