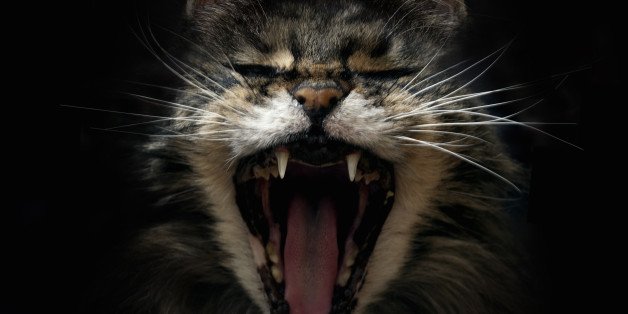 To the delight of cat ladies everywhere, there is now a photo series that merges cat owners with their cats, and the results look weirdly natural.
Swiss photographer Sebastian Magnani has created "Undercats," a photo series that juxtaposes portraits of cat owners with the same portrait of their cats' heads digitally spliced onto their bodies. The series took about three weeks, as Magnani spent around six to eight hours on each portrait, according to The Telegraph.
While the idea for the photo series comes from his project, "Underdogs," which applies the same concept to dogs, Magnani says his inspiration for the series comes from his fascination with cats' eyes, the Daily Mail reported.
Magnani thinks that unlike dogs, there isn't much variation in head shape for cats. "It is in the eye of the beholder whether cats look like their owners like people say dogs do. But for me the eyes so strong and characterful," the photographer told the outlet.
The cat portraits convey the flair and flavor of their respective owners. One photo features the owner and the feline both looking fierce in red cherry hoop earrings. Another captures the excitement and innocence in a portrait pair of a boy owner and his superimposed pet.
We certainly think the whimsical series is purrrrific!
To see the photo series, click here.
BEFORE YOU GO
PHOTO GALLERY
"Underdogs" por Sebastian Magnani