Tuesday was a BIG day for many muggles of the world.
The much-awaited Diagon Alley addition to the Wizarding World of Harry Potter theme park officially opened. And some fans had a very emotional experience.
Admittedly, we probably would cry too. The new park is basically a picture-perfect replica of the film sets, with no shortage of goblins, rare merchandise and magic.
From tears to ultra-wide smiles, emotions ran the gamut. Check out some of the best ones from around the web below:
I love this pic of guests entering #DiagonAlley at @UniversalORL for the first time. pic.twitter.com/Wf5aeJ0BIq

— Craig Evans (@TheCraigEvans) July 8, 2014
My actual face upon entering diagon alley for the first time. @UniversalORL #mugglemoments #DiagonAlley 💫 pic.twitter.com/3er0TT2MBB

— Allison Nemcosky (@moomooalnem) July 8, 2014
PHOTOS from Grand Opening of @UniversalORL's Wizarding World of #HarryPotter - #DiagonAlley http://t.co/mKxPzQX8M4 pic.twitter.com/we0xxgxQqW

— Dad/Dave Parfitt (@AdventuresByDad) July 8, 2014
The Wizarding World of Harry Potter - #DiagonAlley is now open! pic.twitter.com/NZ0GMTlHPP

— Universal Orlando (@UniversalORL) July 8, 2014
#DiagonAlley opened up to the public this morning & there were gasps & tears of joy & lots of confetti! pic.twitter.com/XrTjlvffWe

— Pixie Tenenbaum (@PixieTenenbaum) July 8, 2014
Guests entering #DiagonAlley with tears & confetti #MuggleMoments @UniversalORL ~@skubersky pic.twitter.com/cUF4ddPVgJ

— TouringPlans (@TouringPlans) July 8, 2014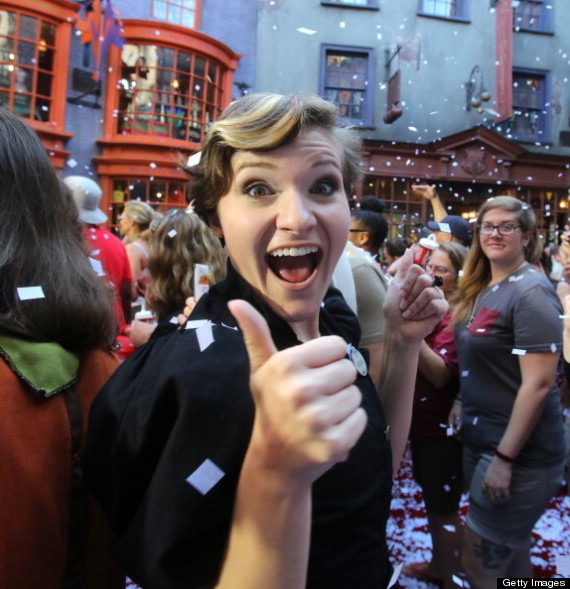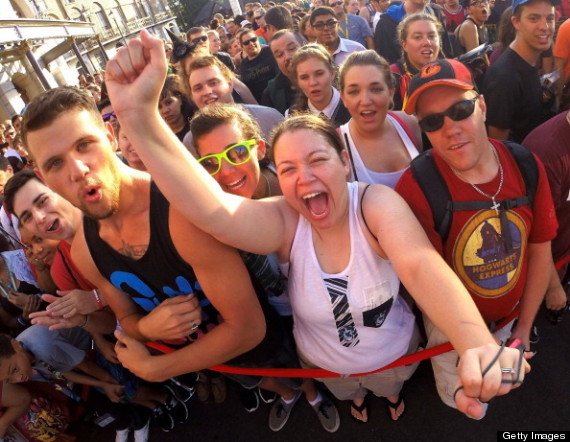 Oh, yeah. And that fire-breathing dragon? Totally awesome!
So... when are you going?
ALSO ON HUFFPOST:
PHOTO GALLERY
BEFORE YOU GO
Wonderful World Of Wizarding Harry Potter Diagon Alley
PHOTO GALLERY
Wonderful World Of Wizarding Harry Potter Diagon Alley