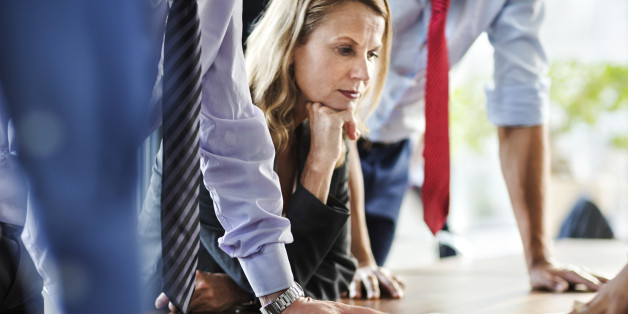 As recently as 1971, a woman had never run a Fortune 500 company. That changed the next year when Katharine Graham became CEO of the Washington Post Co. An African American didn't get the top job until 1987, when Clifton R. Wharton Jr. became CEO of TIAA-CREF in 1987. But, despite the decades since those milestones, we haven't progressed terribly far.
Women today are about half the workforce—but they're largely in the bottom and middle rungs of the economy, making up
nearly two-thirds
of minimum wage workers and
a little over half of management and professional employees. The workforce is also 16 percent Hispanic and 12 percent black, yet people of color similarly dominate the lower two thirds of the ladder; 60 percent of these workers make minimum wage or slightly above.