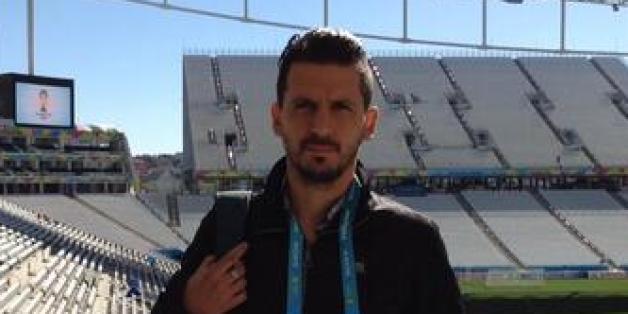 SAO PAULO, July 9 (Reuters) - Argentine sports journalist Jorge Lopez was killed early on Wednesday after his taxi was hit by a stolen car fleeing police, making him the second reporter from his country to die in a wreck in Brazil during the World Cup.
Lopez died at the scene of the accident in downtown Guarulhos and the taxi driver was injured, a police spokeswoman said. Police later detained three people who were in the stolen black Nissan in the city, which is 12 miles (20 km) from Sao Paulo and is home to Brazil's busiest airport.
Argentina's national team, which plays the Netherlands in the city later on Wednesday in the World Cup semi-final, lamented the loss of Jorge 'Topo' Lopez via its official Twitter account, expressing their condolences to his wife, children and co-workers at Radio La Red and newspaper Ole Sports.
Argentine reporter Maria Soledad Fernandez was killed in a car crash on July 2 while traveling to Belo Horizonte from Sao Paulo. (Reporting by Caroline Stauffer and Esteban Israel; Editing by Ken Ferris)