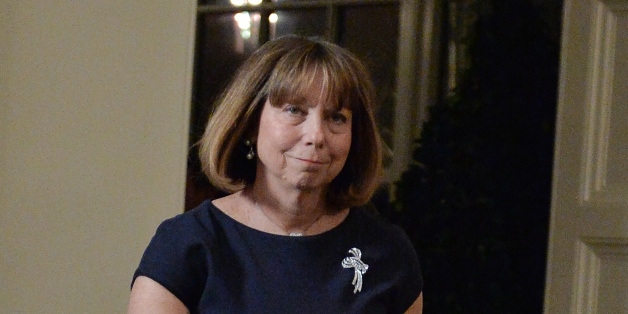 New York Times brass has never publicly described exactly why Jill Abramson was fired from her post as the newspaper's executive editor — and it seems that even Abramson herself is unsure of the reason.
The Daily Beast reported that she gave a speech at the Chautauqua Institution in New York on Wednesday. Abramson spoke about challenging the Obama administration on national security coverage, and was asked why she was fired.
"I was fired because of my quote-unquote management skills—and to be honest with you, I'm still trying to figure out exactly what that means," she responded.
Abramson was removed from her post and replaced by her deputy Dean Baquet, much to the shock of Times staffers and the greater media world. Baquet later admitted that he had complained to the newspaper's publisher Arthur Sulzberger Jr. about Abramson and her plans to hire the Guardian's Janine Gibson as a managing editor, and that that played a role in her firing.
In her first public remarks after her firing, Abramson said that leading the Times newsroom was "the honor of [her] life." She is headed back to Harvard, her alma mater, this fall to teach.