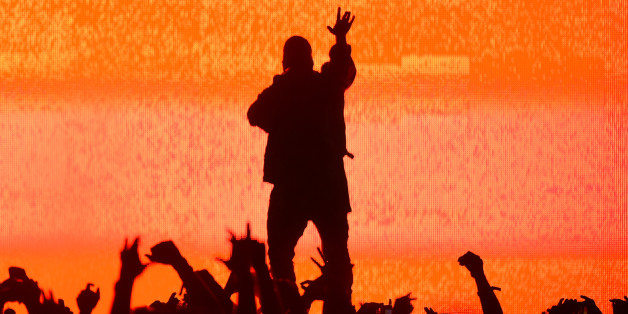 About a month ago, Kanye West made his first return to Bonnaroo following the 2008 fiasco. As reported by Billboard, West was not so quick to let bygones be bygones, making statements like, "Last time before I got here they had 'fuck Kanye' on the port-a-potties. This time we're going to piss on them," and "Where the press at? Fuck the press!" And just like any of his stops on the Yeezus tour, or some of his more recent festival appearances, the show featured a harangue or several.
Having been gifted with video after video of West's rants, one has to wonder if he plans what subjects he will discuss each night or if he's just pulling from what's on his mind in the moment. Well, thanks to the folks at Funny or Die, we now know that he plans every bit, as revealed by his 2014 Bonnaroo setlist. On it, West details what he is going to speak about and when, like pulling someone from the crowd onto the stage and daring them to tell him something right after he performs "Can't Tell Me Nothing." He also further breaks down the many subpoints of his big rant at the end of the show, which includes subjects such as "dipping potato chips in peanut butter -- should we do it?" and "does NSA spy on babies, too?"
Read the full setlist below, and remember: This is totally real and definitely not fake.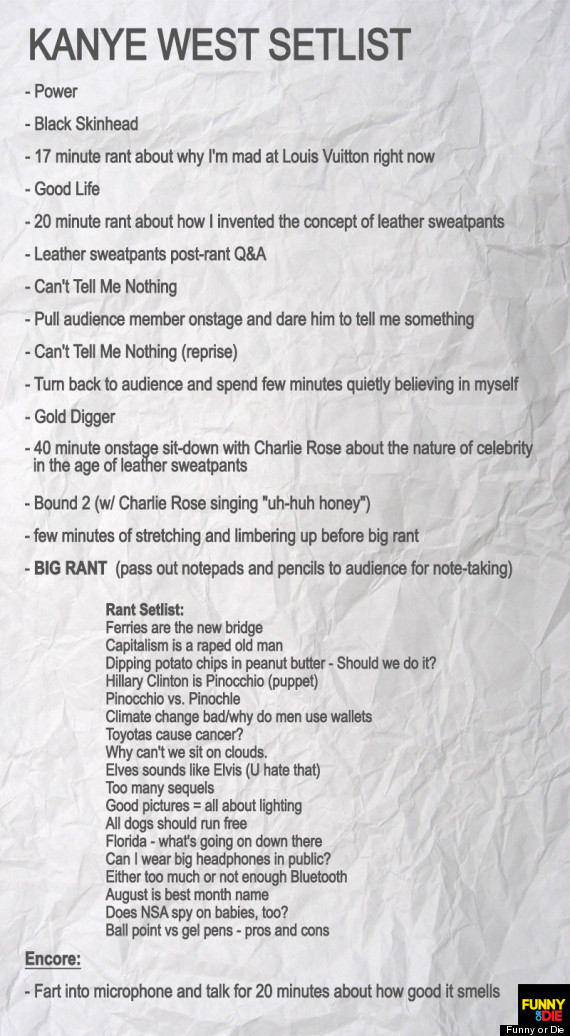 BEFORE YOU GO
PHOTO GALLERY
Kanye West's Radio Interview Quotes