Whether you're more "The hills are alive" or "The hills have eyes," you've likely anthropomorphized a landscape or two in your lifetime.
In case you feared your backyard's uncanny resemblance to an earthly spirit was a figment of your imagination, we bear good -- or potentially freaky -- news. There are faces lurking on the many surfaces of planet earth, and a robot is out to discover them all.
Generative design studio Onformative has developed what they call the GoogleFace project, employing an independent search agent to roam the earth and spot the coincidental spaces where land, sea and sky cross paths in a surprisingly face-like configuration. Here to help is Google Maps.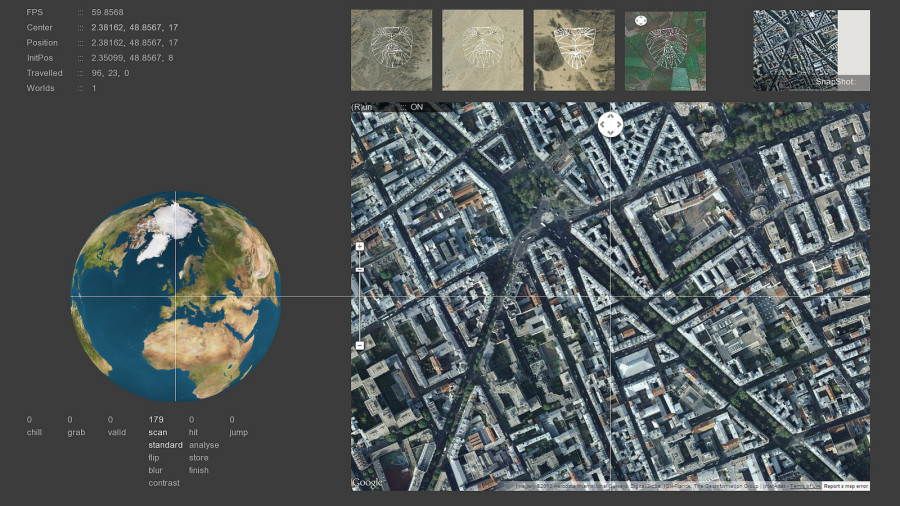 As humans, we identify and recognize visual patterns whenever taking in our surroundings, sometimes using this information to ascertain a deeper meaning about said environment.
"The tendency to detect meaning in vague visual stimuli is a psychological phenomenon called Pareidolia, and captures the core interest of this project," Onformative explains on their website. "We were driven by the idea, to explore how the psychological phenomenon of Pareidolia, could be generated by a machine. We wrote an algorithm simulating this tendency, as it continuously searches for face-like shapes while iterating above the landscapes of the earth."
Inspired in part by the "face on Mars," Onformative set out to find similar sights on our home turf.
Google Faces - searching for faces on Google Maps using face recognition from onformative on Vimeo.
Onformative's independently designed searching agent, which they've dubbed the Facetracker, flips through images captured surfing Google Maps, feeding the detection algorithm landscape upon landscape. Thus far the Facetracker has navigated the globe a couple times already and continues to do so, zooming in closer and closer each time. This increases both the amount of images produced and the amount of time it takes to travel.
"Some of the detected images aren't usable at all, as we are not able to recognise any face-like patterns within the detected images," Onformative explained of their findings. "Other satellite images, on the other hand, inspired our imagination in a tremendous, yet funny way."
Like this one below, a dead ringer for Pocahontas' Grandmother Willow.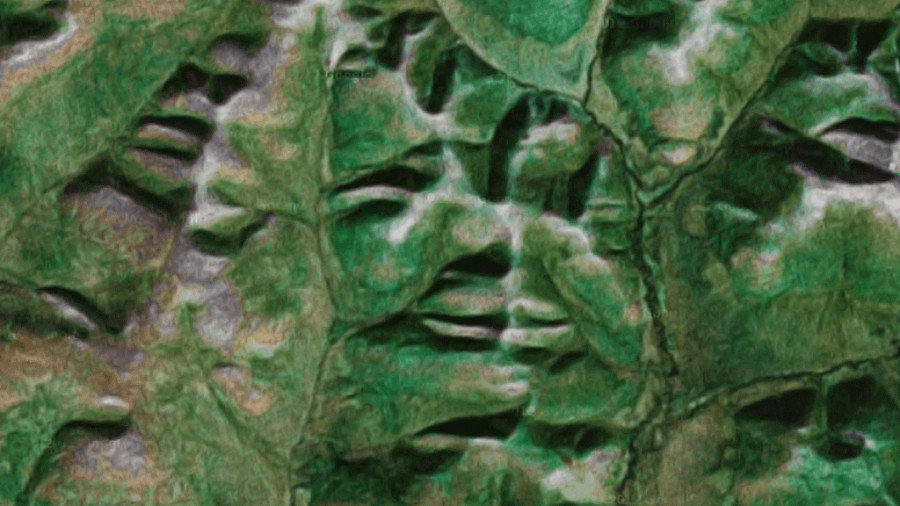 Take a look at some of the human faces detected in plain sight on the earth's landscape. As It's Nice That pointed out: "What's so fascinating about the project is how some of the faces look so majestically recognisable and earthy, like mother nature peering out from the mountains, or an earth goblin frowning menacingly at the intruding satellite camera."
Let us know what kind of personalities you detect in the landscapes below and visit Onformative's website to learn more about their algorithm and scientific process.