It just got a lot easier for teenagers to have a great Friday night: in honor of it being the eleventh day of the seventh month, 7-11 is passing out free slurpies. This is THE MORNING EMAIL for Friday, July 11, 2014.
The Scuttlebutt
TOP STORIES
PALESTINIAN DEATH TOLL NEARS 100; LEBANON FIRES ON ISRAEL
"At least eight Palestinians were killed overnight in airstrikes as Israel pressed on with its air offensive in Gaza, while southern and central Israel came under heavy rocket fire from militants on Friday morning. As Palestinian health officials said the death toll in Gaza was approaching 100, the two sides appeared to be set on a course of continuing escalation, with no outside mediator yet having stepped in to try to broker a renewal of the cease-fire that came into effect after the last round of fierce, cross-border fighting, in November 2012." A rocket was also fired from Lebanon, resulting in return artillery fire. Israel has called up 30,000 reservists for the crisis. [NYT]
A WORLD CUP WIN COULDN'T MAKE UP FOR ESPIONAGE ISSUES
"Germany publicly told the top U.S. spy official here to leave, a rare and forceful act illustrating deep anger over revelations of American espionage that are disrupting one of Washington's chief alliances." Here's what such a move means for Germany-U.S. relations. [WSJ]
CHILD THOUGHT TO BE CURED OF HIV SHOWING SIGNS OF VIRUS
"The Mississippi child's stunning story, first disclosed at a medical meeting in March 2013, was the first account of an HIV-infected infant achieving what appeared to be a cure after receiving aggressive drug treatment within the first 30 hours of life." The news crushed hopes for broader advances against the disease. [Reuters]
STATESIDE: VA Even More Broken Than You Thought
David Wood's expose on the broken nature of VA work classification reveals how much money the VA overspends each year to cover up its own mistakes. In total, the State Department awarded Blackwater more than $1 billion in contracts after the firm threatened an investigator's life. No charges were filed against the officers who shot and killed the woman who ran her car into White House and Capitol barriers. Details about the domestic violence record of the man who allegedly shot an entire Texas family emerged yesterday. John Boehner's lawsuit against President Obama will focus on Obamacare. With the current court backlog, few children will be deported anytime soon. It's so hot at Yellowstone National Park, the road is literally melting. Coastal flooding is threatening the eastern seaboard. Utah might ax daylight savings time. And polar vortex 2.0 is hitting the country next week.
In heart-melting news, this puppy comforts his older dog friend who's having a bad dream.
INTERNATIONAL INTRIGUE: Putin Being Putin

Russia's probably going to extend Edward Snowden's asylum, because hey, why pass up an opportunity to tick off the United States? Meet the Ukrainian separtist military fighter looking to unite the various factions of rebels in Ukraine. Here are ten signs you have the West Nile Virus. Parakeets have taken over Japan's skies. And this video will make you never want to leave your car with the valet again.
In gone fishing news, this dachshund adores a good fishing hat.
BUY! SELL! BUY! Let the Drones Begin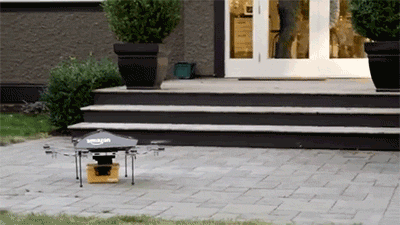 Amazon is asking the FAA to allow them to begin testing their drone capabilities in Seattle. We want one of Apple's all-glass iPhone cases. Crumbs may rise again. Endless Netflix buffering could be a thing of the past with record new internet speeds. Former New York Times Executive Editor Jill Abramson still doesn't know why she was fired. Samsung's having a hard time living up to its vows against child labor. Is now the time to invest in Detroit? And things could be worse: you could have a rat in your Chop't wrap.
In awwww news, this grandson shaved the beard his grandma hated for her 100th birthday.
SCOUTING REPORT: Unhealthy LeBron Speculation
The only word we have on LeBron's decision is from Clam, the physic clam, who thinks he's going to Cleveland. James could have probably hired a better graphic designer for his website. Forget David Beckam's underwear ads: Derek Jeter apparently wants in on the skivvy game. People are having a lot of feelings about Prince Fielder's ESPN Body Issue cover. And ESPN magazine's longform on the art of the NFL shower makes it clear Michael Sam has nothing to worry about.
In friendship news, meet this dog and cat duo.
CULTURE CATCH-UP: 'The Good Wife' Sulking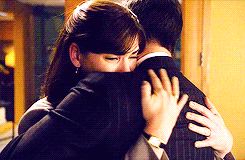 Matthew Zoller Seitz talks Emmy snubs, surprises, and everything between. We're furiously penning hate mail about the omission of "The Good Wife", but we'll get over it someday. Maybe. Rosie O'Donnell is officially returning to "The View." Garth Brooks has enough friends in low places to kick off a world tour. Marty McFly's hoverboard is on the market. HuffPost's Lauren Duca tells Taylor Swift that gardens are not where the music industry is headed. Forget four minute clips -- HBO will have a full-length "On the Run" tour special in September. "True Detective" season two will now have four leads. Rev up your memes, folks. And in other buddy cop news, Ryan Gosling and Russell Crowe have signed on to be 1970s noir detectives. Bring on the black and white bellbottoms.
In forget money news, here's why pizza should be a currency.
LIVIN': Germs Are the Worst
You may never want to try on a new swimsuit again after reading what researches have found -- frankly, who wanted to try them on before reading that article? Check out how to brighten up that smile at home with these DIY whiteners. Don't put beauty products with these ingredients on your face. This is what you should wear to date night tonight. The potato salad guy just lost half of his Kickstarter funds, but don't worry, he still has $40,000 in the bank. Meet the nap-wrap, a device that'll help you sleep on trains and planes. This is what a $2,500 mushroom looks like.These apartment decorating hacks won't leave your landlord fuming. And here's why MOMO is taking over for FOMO on Instagram.
In too true news, here are 17 honest company slogans.
OTHER PEOPLE'S BUSINESS: Eva Mendes Has the Paparazzi Beat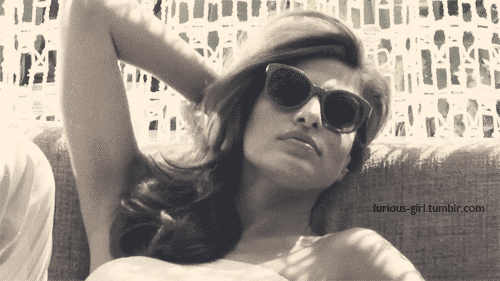 Eva Mendes has mastered the baby bump hide in the first shot of her since the news broke she was pregant. Jessica Chastain ditched her trademark red locks in leaked shots for her newest movie. J. Lo and her daughter Emme wore adorably matching outfits yesterday. And check out what Jimmy Kimmel named his baby girl.
In coordinated news, this dog can ride a scooter!
TWITTERATI
@DaneCook: The weight of the world was on my shoulders today but I still managed to get in 8 reps.
@mariashriver: "@bobbyshriver: Happy Birthday Mom!! pic.twitter.com/cXXSWYlUS3" Classic.
A trailblazer in every way. Women do yr thing.

@rejectedjokes: With all that money you would think Scrooge McDuck could afford pants.
@CoryBooker: Don't lessen the power of NOW by stressing about the weakness of THEN.
@TheBbaIILife: The clock is ticking over here in dade county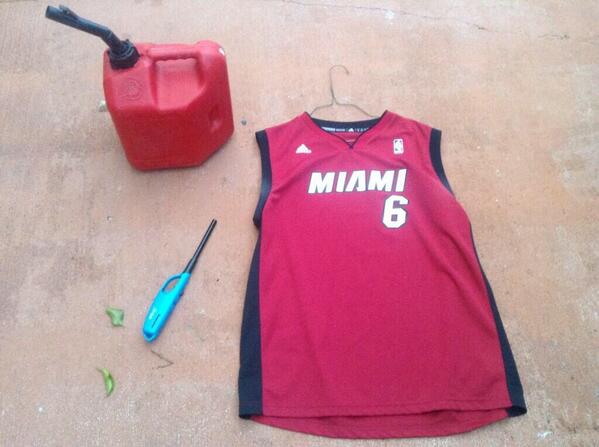 ONE MORE THING
Here are five ways to stop being time-poor, starting now.
Got something to add? Send tips/quips/quotes/stories/photos/events/scoops to Lauren Weber (lauren.weber@huffingtonpost.com). Follow us on Twitter (@LaurenWeberHP). Does somebody keep forwarding you this newsletter? Get your own copy. It's free! Sign up here.