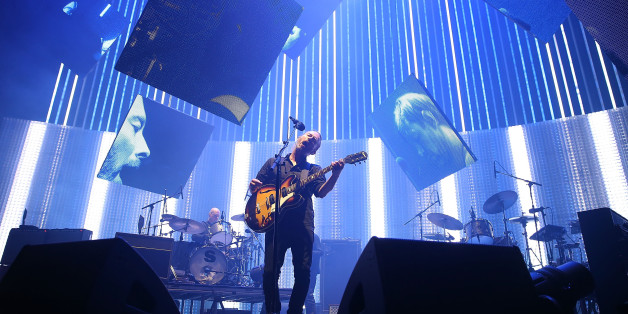 Radiohead made a major announcement after an informal year off. When the summer ends, the band will get back to work, recording and rehearsing new music.
Johnny Greenwood spoke to Mary Anne Hobbs on BBC Radio 6 and said, "We're going to start up in September, playing, rehearsing and recording and see how it's sounding." In the past year, Greenwood was busy working with orchestras, Thom Yorke spent his time on Atoms for Peace, Philip Selway began his solo album and Colin Greenwood focused mostly on charity work.
As NME points out, Greenwood hinted at this timeline in April, teasing that the band would regroup this summer. He confirmed plans for a ninth studio album were in the works and told Nashville Cream, "But, you know, we're a slow-moving animal, always have been. I guess we'll decide then what we do next."
The band's last album "The King of Limbs" was self-released in 2011 and debuted at number 6 on the U.S. Billboard 200, but was the first Radiohead album since 1995's "The Bends" to not reach number one in the U.K.

BEFORE YOU GO
PHOTO GALLERY
Stars Who Have Puked During Concerts