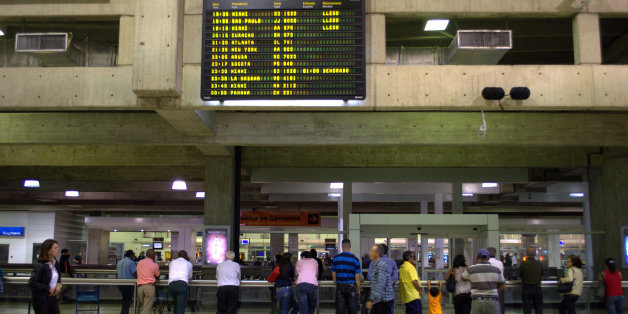 We thought we'd seen it all when it came to crazy air travel fees, but alas, we were wrong.
Carcas' Simón Bolívar International Airport -- Venezuela's largest airport -- is imposing a new levy that has nothing to do with overweight luggage or enhanced security.
Instead, the tax applies to air conditioning -- hence its nickname, the "breathing tax."
The 127 bolivars (about $20) levy, which only affects passengers on departing flights, was imposed in order to pay for a new air conditioning unit installed at the airport earlier this year, CNN reports.
According to the BBC, a Ministry of Water and Air Transport press release states that the air conditioning system uses technology which eliminates bacterial growth and protects the health of travelers by sanitizing the building. Despite the fact that it's a healthy addition to the airport, travelers are not pleased.
How do you feel about the "breathing tax"?

BEFORE YOU GO
PHOTO GALLERY
Airline Fees: Which Carriers Can Save You Money