Diane Kruger does not like to lose.
On Monday, July 14, "The Bridge" star joined Jimmy Fallon, Michael Strahan and Steve Higgins for a lighthearted game of "Catchphrase" (sans any lightheartedness whatsoever).
During the game, Kruger said she wasn't a good loser, and she definitely proved it. After dropping the first round, the German actress gave a stink eye so intense that Strahan said she was even scarier than NFL players.
Kruger did go on to laugh off the game, but it might be best for Strahan to just sleep with the light on for a little while.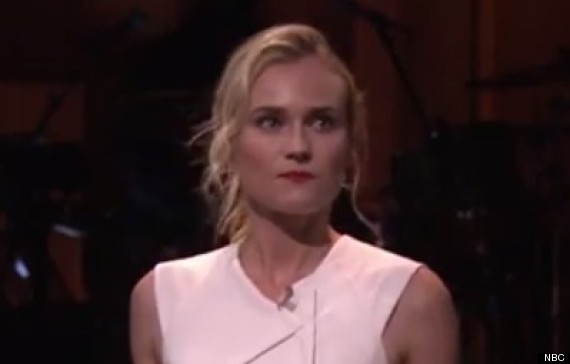 "The Tonight Show Starring Jimmy Fallon" airs weeknights at 11:35 p.m. ET on NBC.
BEFORE YOU GO
PHOTO GALLERY
Jimmy Fallon!