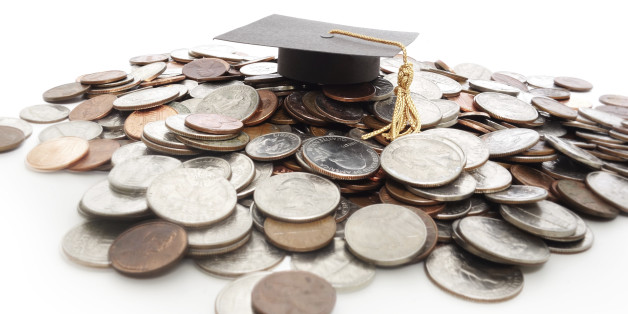 Nearly one million community college students in 30 states attend schools that do not provide access to federal student loans, according to a report released this week by The Institute for College Access and Success.
The schools have chosen not to participate in the federal loan program. The report notes that the federal government can cut off a college's access to federal financial aid if loan default rates become too high, so by not participating the program to begin with, colleges are not legally tied to how many of their graduates struggle with repaying their debt.
If the colleges did have too many graduates defaulting on their federal education loans, the schools could also lose access to Pell grants, government aid that does not need to be repaid by students.
"We strongly believe that the penalty of losing the Pell eligibility for nonpayment of loans doesn't make much sense and we wish that policy would be changed," David Baime, senior vice president for government relations and research at the American Association of Community Colleges, told Inside Higher Ed. "The threat of that loss is tremendous, and it's a very serious concern for colleges."
The repercussions of depriving students of loans are serious, TICAS' report insists.
"Without access to affordable student loans, students who cannot afford school after available grants and scholarships are left between a rock and a hard place," the report states. "They might borrow through other channels, such as private education loans or credit cards, which are more expensive, riskier, and lack the repayment options and protections of federal student loans. Alternatively, they might work longer hours to pay the bills or cut back on the number of classes they take each term –- choices that research has consistently found to reduce students' chances of completing a degree or certificate."
Debbie Cochrane, research director at TICAS, told NPR minority students are hit especially hard, like in Alabama, where 64 percent of low-income black students in community college can't get federal loans. Overall, around half of Hispanic and black students in higher education attend community colleges, according to CNBC.
The report argues, "it is simply not the case that there is nothing colleges can do to help students borrow wisely and repay their loans on time."
TICAS supports the idea that community colleges create guidelines to help students avoid default, rather than disengaging from the federal loan program and leaving students to figure it all out on their own.
BEFORE YOU GO
PHOTO GALLERY
States With Highest Average Student Debt - TICAS - Class Of 2012