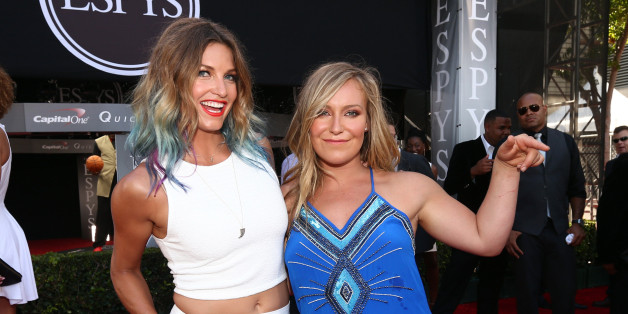 It's the slowest sports night of the year and that means two things: Sports fans get back to their real lives for a few fleeting hours and many of the world's best athletes get all dressed up for the ESPY awards.
As has become tradition, ESPN holds its annual sports award show on the night after Major League Baseball's All-Star game. With no MLB, NFL, NBA and NHL games being played on that night, ESPN needs the programming and plenty of sports stars don't have any other pressing plans. They trade in their uniforms for suits and gowns and their cleats for dress shoes and high heels.
The 22nd annual ESPY Awards were held at Nokia Theatre L.A. Live on Wednesday night with Drake presiding as the host. In attendance were some of the biggest names and most dynamic performers from the wide world of sports. There were football stars from the NFL and World Cup heroes who play the world's football mingling with Olympians, NBA stars, college athletes and just about anyone who might ever find themselves on "SportsCenter."
PHOTO GALLERY
PHOTOS: ESPY Red Carpet 2014