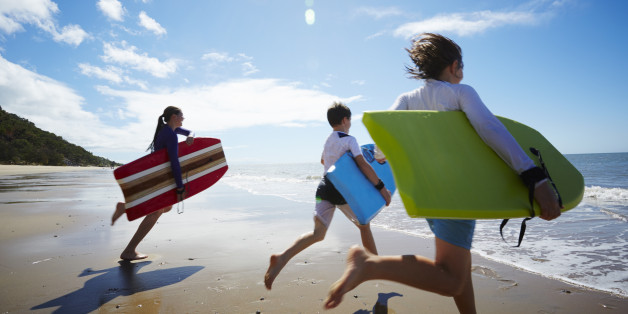 The time for watching is over. Well, it's at least in a rare timeout. It's a day to do things, to get outside and to put on a shirt without a number stitched or screened onto the back. As is the case every summer following Major League Baseball's All-Star game, the frenetic sports calendar nearly comes to a standstill.
Welcome to the slowest sports days of the year. Enjoy!
While the Stanley Cup finals, the NBA Finals, the World Cup and the events of MLB All-Star break were taking place during the last several weeks, spring gave way to summer. With those first three events over and MLB off until Friday, here is a chance for everyone to remember that the wide world of sports isn't nearly as wide as the actual world. It's time to unplug and recharge.
Here are 27 things for you to do to make the most of your days and nights without any MLB, NBA, NHL, NFL or World Cup games* to keep you tethered to the television or rooted in your local sports bar:
PHOTO GALLERY
Things To Do On The Slowest Sports Day Of The Year
*Those in dire need of a North American professional sports fix can catch four Major League Soccer games on Wednesday, July 16. The MLS schedule is clear on Thursday, July 17. The WNBA schedule includes a pair of matinee games on Wednesday and a four-game slate on Thursday.