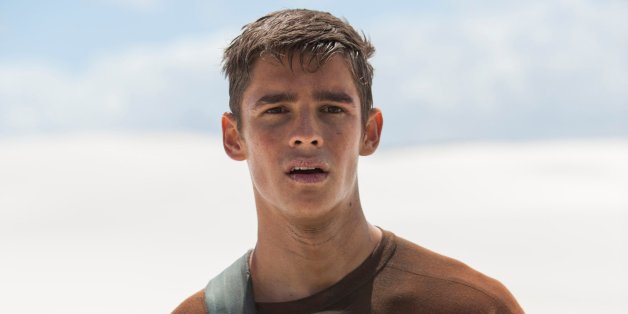 On the cusp of becoming a household name, Brenton Thwaites lent his talents to this summer's "Maleficent" and "The Signal." Come Aug. 15, longstanding fans of Lois Lowry's acclaimed novel "The Giver" will find Thwaites stepping into the shoes of the story's protagonist, Jonas, in the much-anticipated film adaptation. Directed by Phillip Noyce ("Patriot Games," "Salt") and co-starring Jeff Bridges and Meryl Streep, "The Giver" provides 24-year-old Thwaites with his first big-screen starring role. A month away from the movie's opening, HuffPost Entertainment caught up with the Australian actor via email to find out what it's been like to arrive at this moment.
Millennials have such a rich connection to "The Giver" as a novel. When did you first discover the book?
I hadn't read the book prior to being cast in the film. I read it after being offered the role. At first I was a little concerned that Jonas was too young for me to play him. Ultimately in the script rewrite, I saw he was older and felt it was an opportunity to play him.
What might surprise fans of the novel most upon seeing the movie?
The sci-fi element of the Community is featured a little more in the film than in the book. I think that's a pretty addition.
You starred opposite Angelina Jolie at the start of the summer, and by the end you'll appear with Meryl Streep and Jeff Bridges. What sort of acting tutorials or life advice (direct or implicit) have you picked up from those greats?
Having the chance to work on such incredible projects with a cast of such talent and experience presents an enormous potential to learn. It was wonderful and surreal and yes, of course I was continually picking up lessons and from all of those experiences, including Jeff and Meryl, whether they were intending it or not.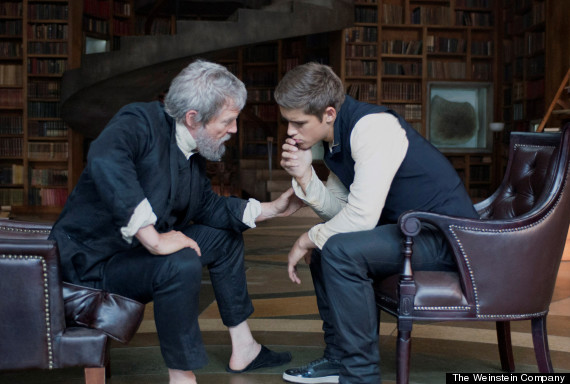 Fans were distraught when the movie's first trailer lacked the novel's signature black and white. Were there any kinks to work out with how to construct a movie that shifts between B&W and color?
When the film opens, Jonas does not know what color is. He sees more as he learns more. I had to start with basic questions such as 'What would it be like to discover color for the first time? Funny? Beautiful? Scary? Confusing?' Then when we were shooting scenes where Jonas sees colors, I tried to find parallels to real things in my life that bring up these feelings.
What aspect of society would you miss most if you lived in the Community?
COFFEE.
Earlier this summer, we talked to director Phillip Noyce about the movie's black and white and Taylor Swift's role.
BEFORE YOU GO
PHOTO GALLERY
Celebrity News & Photos