A Malaysian Airlines jetliner crashed in eastern Ukraine, near the Russian border, on Thursday. Malaysia Airlines confirmed it had lost contact with flight MH17, which had 295 people on board, and that its last position was over Ukrainian airspace en route from Amsterdam to Kuala Lumpur.
An adviser to Ukraine's Interior Minister said the plane was hit by a missile fired from a Buk launcher over the country's east, the Associated Press reports. The Huffington Post has pulled images of the crash site from various news sites -- warning, these images are graphic.
WARNING: GRAPHIC IMAGES OF MALAYSIAN AIRLINER BELOW
Further pictures from the #MH17 crash site in in Grabovo, #Ukraine #MH17 - @reuterspictures (GRAPHIC): pic.twitter.com/4rc7Y4dBeN

— ReutersAerospaceNews (@ReutersAero) July 17, 2014
The site of a Malaysia Airlines plane crash in the settlement of Grabovo in Donetsk region: http://t.co/yVWeqntSaK pic.twitter.com/guBJ5ppeRy

— Reuters Top News (@Reuters) July 17, 2014
Life News, a Ukrainian news organization, also posted disturbing images of the crash site in the settlement of Grabovo in the Donetsk region.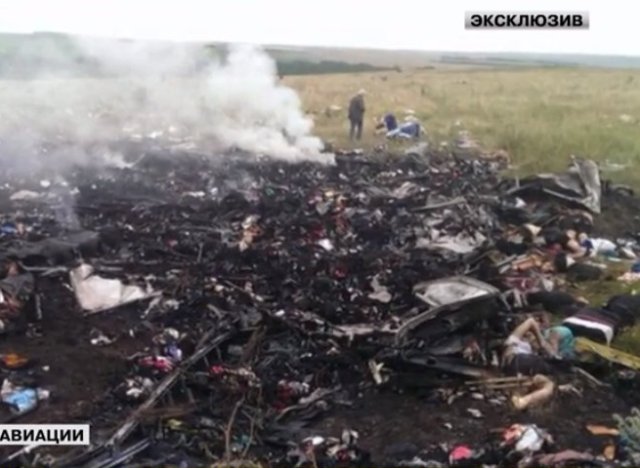 Click here to see a close up of the above image.