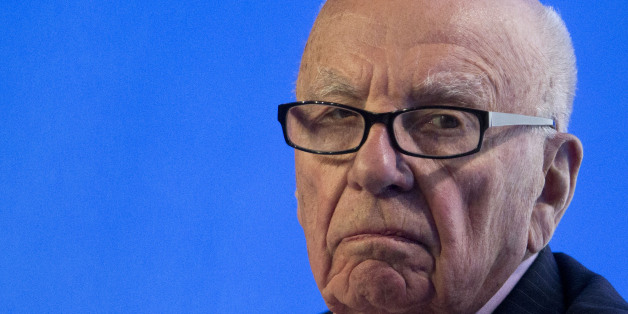 Time Warner may have rejected Rupert Murdoch's initial attempts to buy it, but the company should reminder one thing: when Murdoch decides he wants to have something, he usually succeeds.
Time Warner CEO Jeffrey Bewkes told employees in a video that his company's existing plan was "superior to any proposal that [Murdoch's] Fox is in a position to offer." Time Warner sources told reporters that there were no active discussions taking place with Murdoch.
Bewkes might ask the Bancroft family how its rejection of Murdoch's efforts to buy the Wall Street Journal went. In May 2007, the company declined Murdoch's $5 billion offer for Dow Jones.
Murdoch kept up his fight, and, over the summer, he overwhelmed the family's resistance and got his prize. Analysts scoffed at the price he paid, but Murdoch didn't care. He also ignored the protests when he defied his pledges not to interfere at the paper and quickly set about ousting its top editor. Media-watchers in Britain would have recognized the scene well; it was exactly what happened in 1981, when he bought The Times and The Sunday Times, put a supposedly independent advisory board in, and promptly ignored the board completely.
But deal-making isn't the only way that Murdoch beats his foes. He's also been very successful in working the levers of power to get what he wants. Federal regulators have repeatedly either changed their rules or given exemptions to Murdoch to allow him to grow and consolidate his empire. In Britain, he relied on his close connections to power in his victorious quest to break the back of the powerful print unions in the late 1980s.
Murdoch's biggest recent failure was his doomed effort to buy all of satellite service BSkyB. However, had it not been for the explosion of the phone hacking scandal, he would have done that too.
A willingness to spend whatever it takes. A dogged persistence. A canny relationship with politicians. All in all, it's a good combination if you want to buy, say, a rival entertainment conglomerate. No wonder some Time Warner investors were already telling journalists that it would be "hard" to say no to Murdoch if he kept going.
Perhaps Ad Age's Simon Dumenco said it best: "Rupert Murdoch wants Time Warner. Ergo, it will be his."