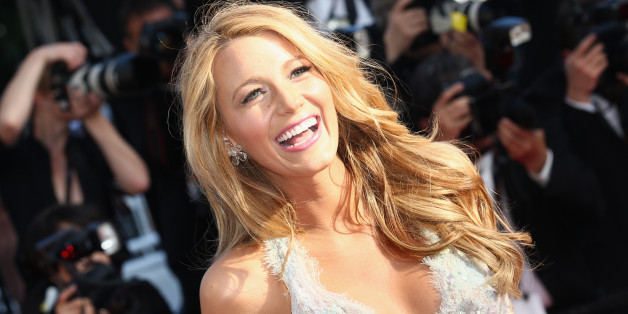 Since word got out that Blake Lively is launching her own lifestyle website, parallels have been drawn between the "Gossip Girl" star and Gwyneth Paltrow. Paltrow, who debuted GOOP in 2008, has often face criticism for her not-so-approachable approach to lifestyle. But Lively happily accepts the comparisons.
"I'm sure there will be plenty of people who will say horrible things," Lively told Vogue for the magazine's August 2014 issue. "I'm sure this interview will be picked apart. But you can't worry about it. There have been so many things written about me that are untrue and horrifying. I can't even believe that my family has to read this stuff. You just have to do what makes you happy, because you'll never get a unanimous vote. People like to gossip. They bond over it. They don't bond over complimenting famous people. I'm always the first person to defend Gwyneth Paltrow. Or any woman in a position of power, like Martha Stewart or Oprah, who gets burned. Because they have paved the path for so many other women who are doing something they believe in."
The 26-year-old style icon launches Preserve next week, according to E! News. The site will feature "artisans and products, many hand-made one-of-a-kind items" selected by the actress and made available for purchase through the site.
There will be a marked difference between Paltrow and Lively's lifestyle sites: While GOOP tends to showcase unattainable, outrageously-priced items, Preserve aims to be much more down to earth.
Lively isn't trying to sell the "perfect life or the aspirational life."
"It's real life," she said. "It's the thing that blindsides you on an idle Tuesday that's tragic but that also makes you who you are. It's not about me. And it's not about watching my journey of learning how-to, it's about me sharing that with you so we all sort of learn together."
Lively's husband Ryan Reynolds also offers a helping hand: "He's a part of it because everything we do in life we do together," she said. "If I'm working on a movie, he helps me with my character; I do the same with him. Picking out a coffee table. What we're going to eat. He's a beautiful writer -- he's written a lot of stuff for us. And he's got a great barometer and he knows me, so he will tell me if it's not as good as it can be."
Check out Lively's August 2014 Vogue cover, shot by Mario Testino:
BEFORE YOU GO
PHOTO GALLERY
Blake Lively