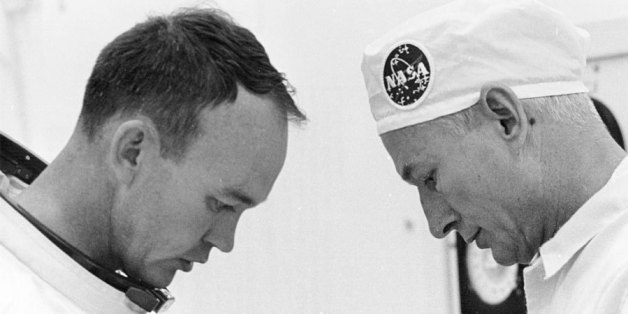 "Here men from the planet Earth first set foot upon the moon July 1969, A.D. We came in peace for all mankind." -- Inscription on the plaque of the Apollo 11 lunar module.
On July 20, 1969, Neil Armstrong made history when he landed on the moon with Buzz Aldrin and took that first "small step for mankind" on the lunar surface. Forty-five years later, we remember that day during the Apollo 11 mission as one that changed the world forever.
Now, you've probably seen the incredible, iconic image of a boot print on the moon -- and that photograph of Aldrin posing next to the U.S. flag.
But have you seen what the astronauts ate for breakfast the morning of the launch, or the photo of them peeking through a small window to greet their wives after their return home?
Scroll through a rare collection of photographs below to relive the mission from start to finish.
PHOTO GALLERY
Apollo 11 Mission Photos