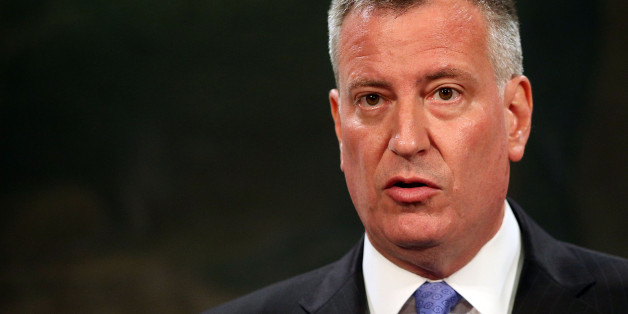 New York Mayor Bill de Blasio has delayed his ten-day Italian vacation in light of the death of Staten Island resident Eric Garner, who died on Thursday.
City Hall announced ahead of de Blasio's scheduled ­departure on Friday that "[t]he mayor will postpone the departure for his upcoming family vacation to Saturday, in order to attend to city business," the New York Post reports.
Garner, 43, died after NYPD officers placed him a chokehold--a practice that's been banned from the department for over 20 years--while arresting him for charges stemming from illegal cigarette sales, the New York Times reports. A video exclusive to New York Daily News shows Garner, who has asthma, shouting "I can't breathe" as officers push him to the ground on Staten Island.
On Friday, de Blasio said "[l]ike so many New Yorkers I was very troubled by the video." According to de Blasio's press secretary, Phil Walzak, the decision to postpone his family vacation was made so he could "spend more time making calls to elected officials, community leaders and members of the clergy, and talking to the police" in the wake of Garner's death, the Times reports.