Nothing quite compares to the power of a photograph to communicate the goings on in the world. Ranging from the serious to the silly, these photos offer peeks into what happened around the globe this week.
1. Geraldine Fasnacht jumps from the top of the Brevent mountain to fly in wingsuit over the French ski resort of Chamonix on July 16, 2014.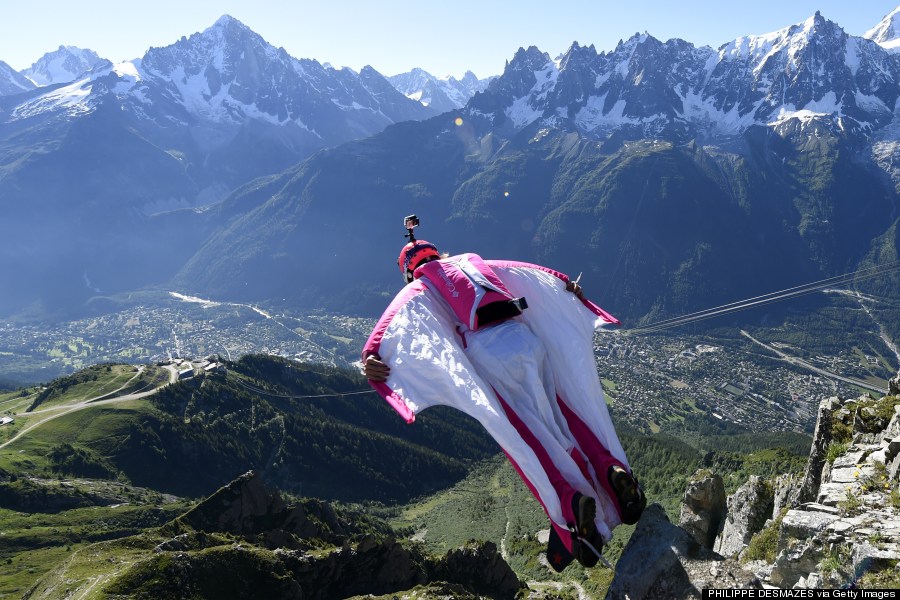 (PHILIPPE DESMAZES/AFP/Getty Images)
2. Palestinian mourners carry the bodies of four members of the al-Astal family during their funeral in Khan Younis, southern Gaza Strip on July 17, 2014. They were killed Wednesday by an Israeli airstrike. (AP Photo/Lefteris Pitarakis)
3. A picture taken on July 17, 2014 shows wreckages of the Malaysian airliner carrying 295 people from Amsterdam to Kuala Lumpur after it crashed, near the town of Shaktarsk, in rebel-held east Ukraine.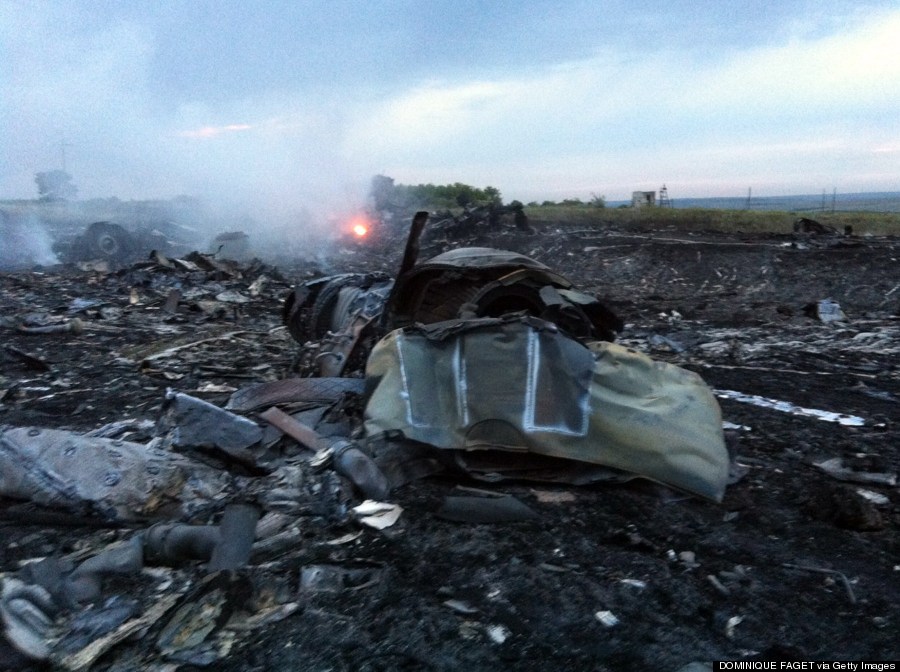 (DOMINIQUE FAGET/AFP/Getty Images)
4. South African cricketer JP Duminy plays a shot during the second day of the opening est match between Sri Lanka and South Africa at the Galle International Cricket Stadium in Galle on July 17, 2014.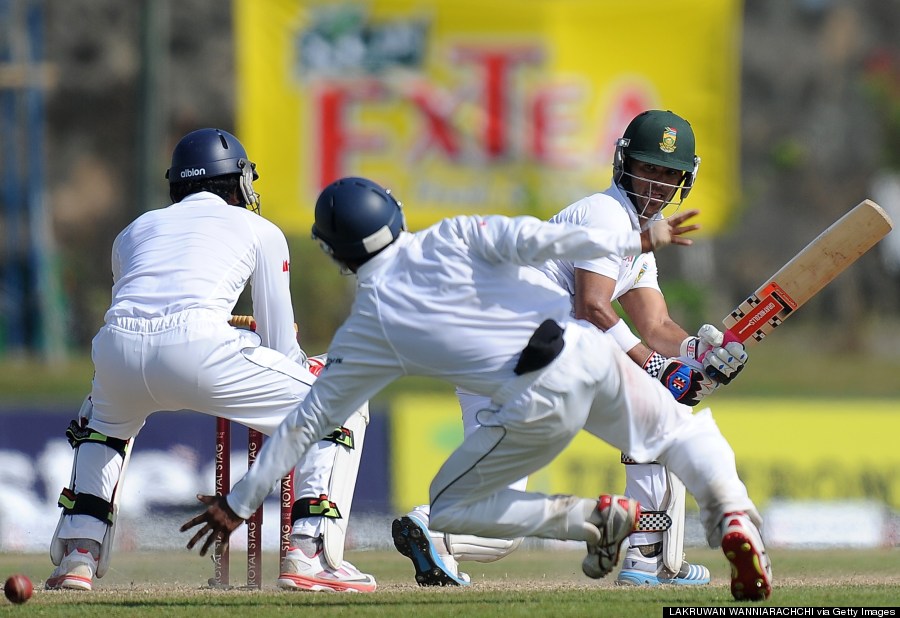 (LAKRUWAN WANNIARACHCHI/AFP/Getty Images)
5. People repair a house destroyed by Typhoon Rammasun in Batangas, southwest of Manila on July 17, 2014, a day after the storm barreled over the region.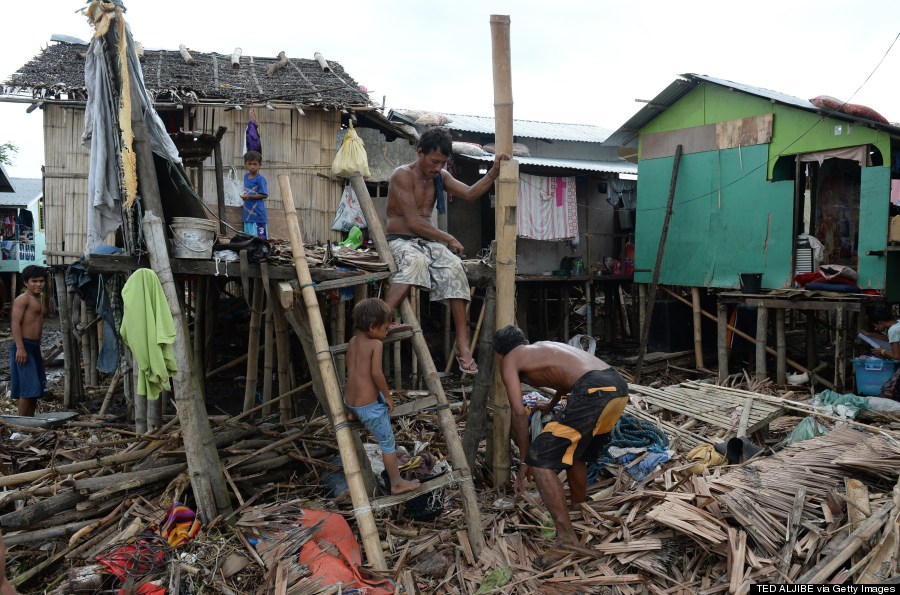 (TED ALJIBE/AFP/Getty Images)
6. Thousands of people watch the Virgen del Carmen statue being loaded on a carrier at Puerto de la Cruz dock on the Canary island of Tenerife, Spain, on July 15, 2014.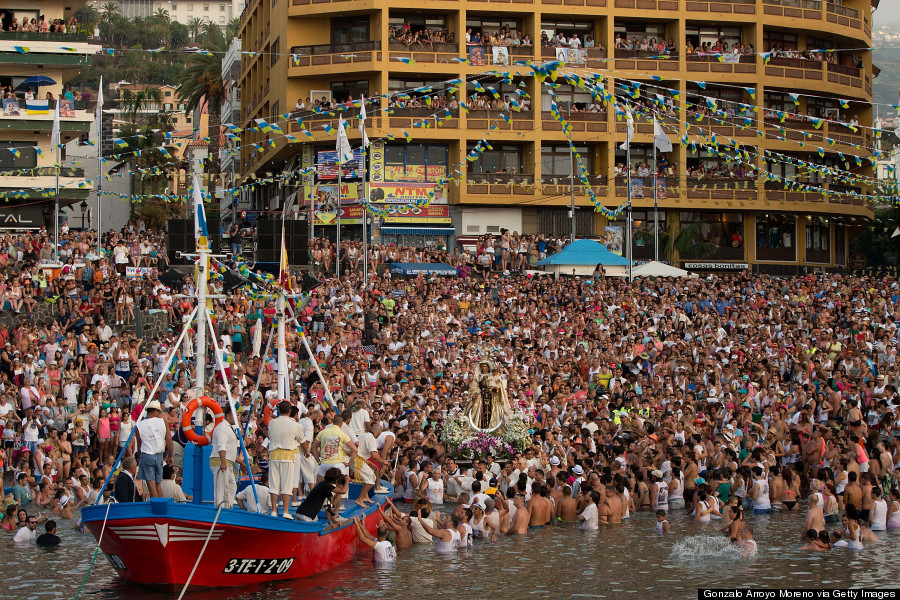 (Gonzalo Arroyo Moreno/Getty Images)
7. Thousands of soccer fans gather at the 'Fanmeile' area in front of Berlin's landmark Brandenburg Gate to welcome the German national team on July 15, 2014, after they won the FIFA World Cup 2014.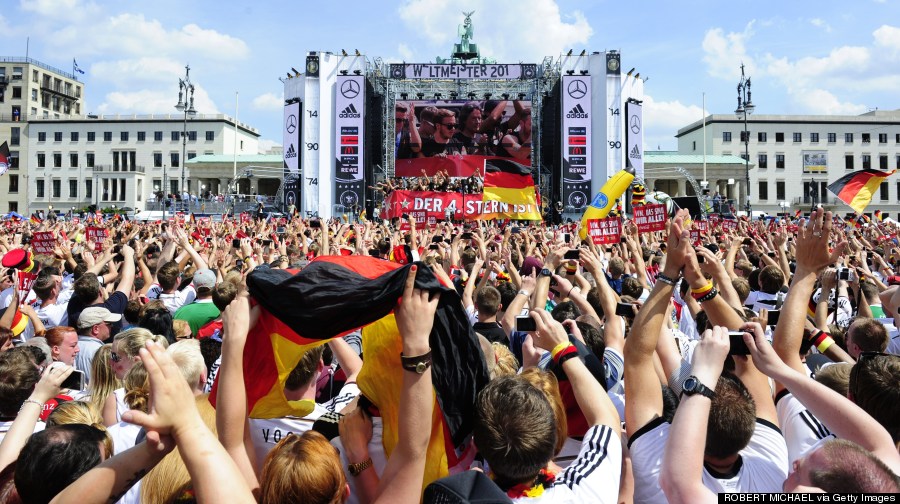 (ROBERT MICHAEL/AFP/Getty Images)
8. The Italian Carabinieri dog mascot runs as Italian Carabinieri knights perform the traditional 'Carousel' during the military parade to mark the 200th anniversary of the Carabinieri Corps Foundation at Primo Nebiolo Stadium, in Turin, on July 14, 2014.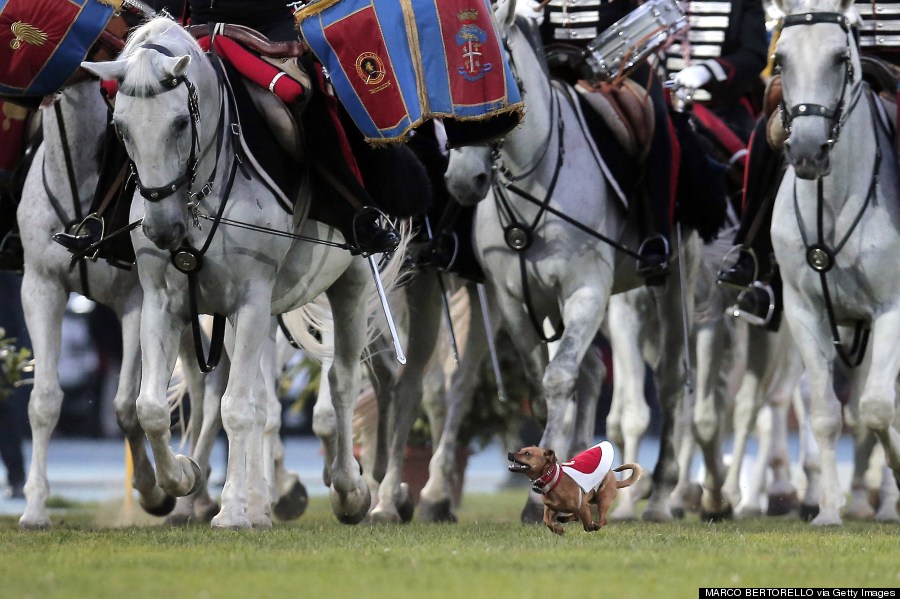 (MARCO BERTORELLO/AFP/Getty Images)
9. A sadhu (Hindu holy man) dressed as Hanuman, the Hindu monkey god, looks on while sitting next to a macaque monkey at the Pashupatinath Temple area in Kathmandu on July 15, 2014.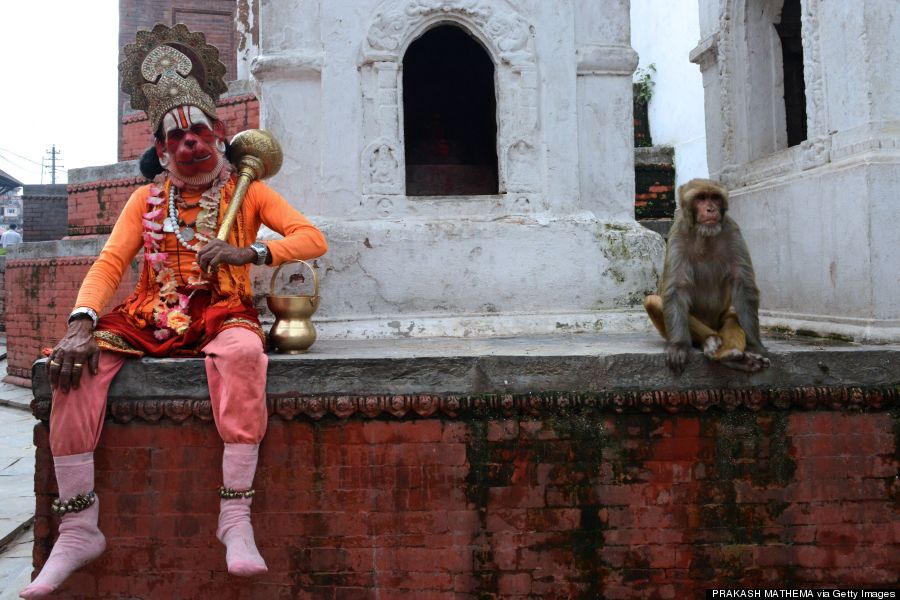 (PRAKASH MATHEMA/AFP/Getty Images)
10. A 6.6 meter tall godzilla statue is illuminated at the Midtown park in Tokyo for the promotion of the recent godzilla movie on July 17, 2014.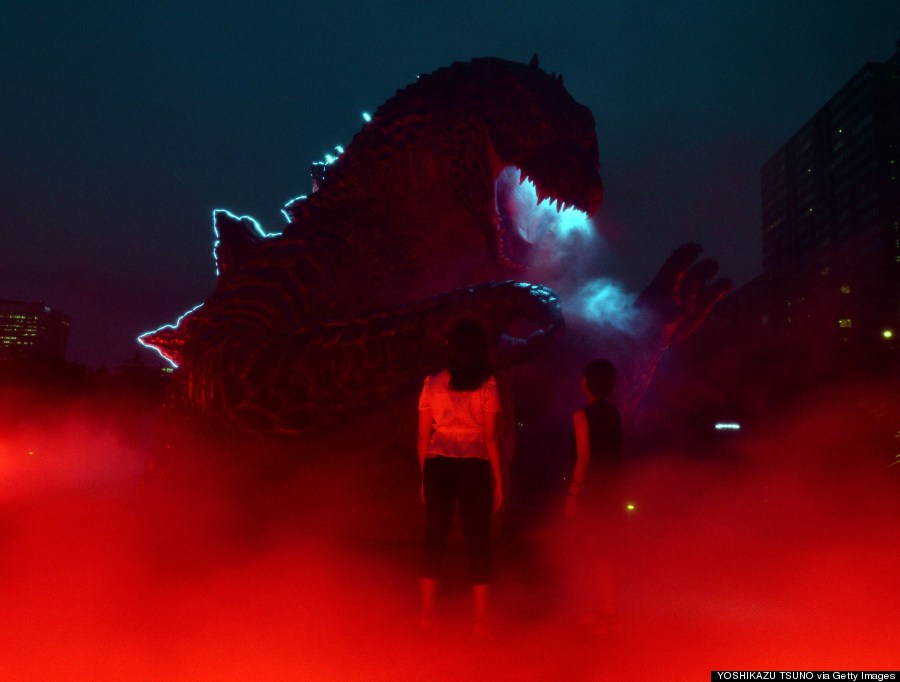 (YOSHIKAZU TSUNO/AFP/Getty Images)