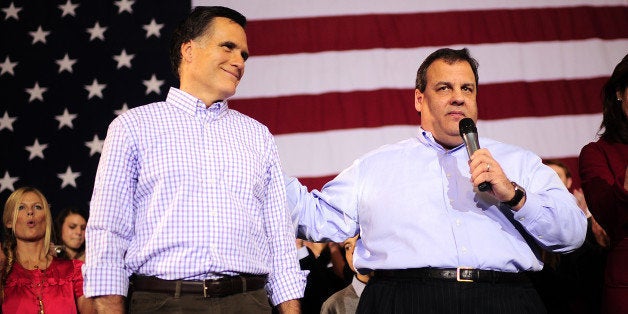 GOP 2012 presidential nominee Mitt Romney, as well as New Jersey Gov. Chris Christie (R), will campaign for Arkansas gubernatorial candidate Asa Hutchinson (R) in August.
Romney will campaign for the former congressman at an event in Jonesboro on Aug. 20, and Christie will do the same at events in Little Rock and the northwest part of the state on Aug. 27.
Romney, the former governor of Massachusetts, has campaigned for others this cycle, including for GOP Senate candidate Joni Ernst of Iowa and former Massachusetts Sen. Scott Brown, who's now running for the U.S. Senate in New Hampshire.
Christie has also been fairly active on the 2014 campaign trail, supporting New Mexico Gov. Susana Martinez (R) and Pennsylvania Gov. Tom Corbett (R).
While Christie is often mentioned as a 2016 GOP presidential contender, Romney has had to constantly push back against speculation that he will make another run for the White House.
HuffPost Pollster, which combines all publicly available polling data, has Hutchinson leading former Rep. Mike Ross (D) ahead of the November general election:
BEFORE YOU GO
PHOTO GALLERY
Chris Christie