We all need help maintaining our personal spiritual practice. We hope that these daily meditations, prayers and mindful awareness exercises can be part of bringing spirituality alive in your life.
Today's meditation features a poem by contemporary Kenyan writer Clifton Gachagua. 'Memorial' is a tribute to a young man who has died but may serve to honor all those who lose their lives before their time.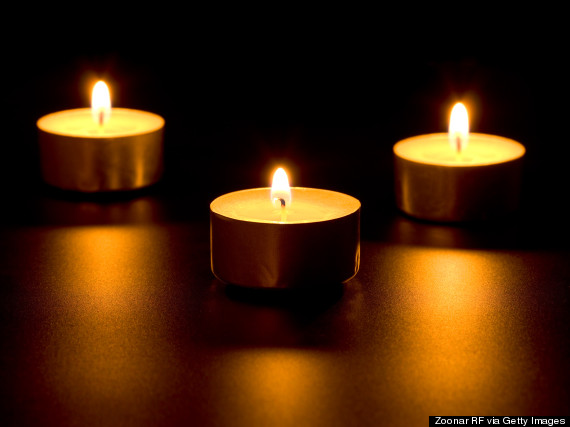 Memorial by Clifton Gachagua
To the young and able man who lets his death come in
with veils in his face that say you can come in and claim
a place among us. To the young man who closes his eyes
to the parting of clouds and lets what is beyond come in.
To the young man whose body is still warm, that weightless
being with halos, whose footsteps we will never fill. To the endless
clock machine in the god body of the young man who
closes his eyes as the light sweeps him to eternity. To the blessed
beating of his heart when we listen to our closed palms.
To the complex latticework of smiles in his photographs
every two seconds you pick him up and back. God body love.
Good-bye. To the young man whose laughter is now a memorial among us,
as we sit under tents, listen to our mothers and sisters cry,
shed our own not-so-private god tears love, shelter under
the night that claimed him. To him and beyond and the endless
love through which God privately loves him.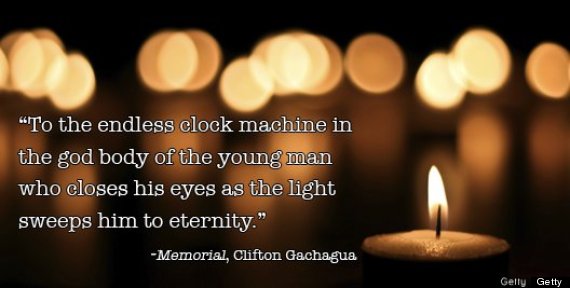 BEFORE YOU GO
PHOTO GALLERY
Meditation 101 Reading List