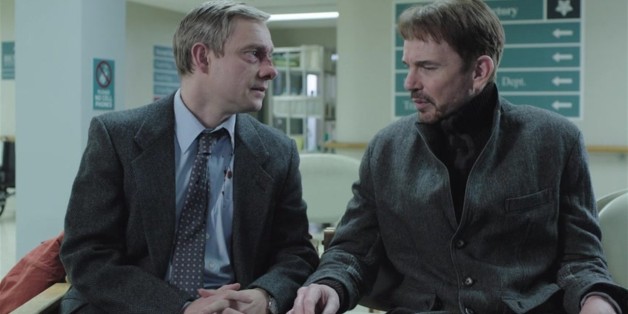 Don't cha know it's official!

FX CEO John Landgraf has announced that the network will pick up new seasons of both "Louie" and "Fargo," according to FX press releases.
The fifth season of Louis C.K.'s comedy series will premiere in late spring 2015. A press release indicated the new season of "Louie" would have seven episodes; however, in comments made at the Television Critics Association press tour, Landgraf said there could be up to eight. Season 4 of the series is currently nominated for five Emmys.
"Fargo," which nabbed 18 Emmy nominations of its own, will bring back executive producer and writer Noah Hawley for a 10-episode second season with a new storyline, a new time period and an all-new cast. Landgraf said that it was "heartbreaking" to say goodbye to the cast from Season 1, but he added, "'Fargo' demands, I think, a different level of realism. No matter how unhinged and funny it is at times, it is intended to be pretty real," so a new cast and story was needed.
Also, "Fargo" fans shouldn't get too excited to see another big movie star in the series. "The title, the tone, the filmmaking, the cinematography, the storytelling are the stars of that show," Landgraf said. "It'll definitely bring more buzz if we get big stars, but I think Allison Tolman brought as much buzz as Billy Bob Thornton." He added that Season 2 could have a bunch of "talented, young Allison Tolmans" and do just fine.
BEFORE YOU GO
PHOTO GALLERY
"Game Of Thrones"