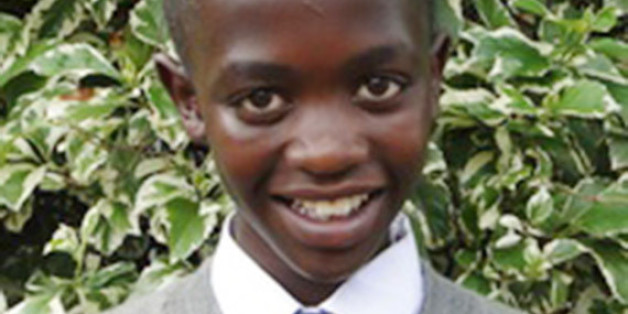 Two California brothers have started a pancake delivery service to help fund a Kenyan teenager's education.
According to parenting site Babble.com, Ivan and Konstantin, who are middle and elementary school-aged, started the service earlier this year after deciding to help a 15-year-old student pay his tuition. The brothers learned of the student, named Michael Opondo, on the website for the nonprofit group The School Fund, which raises money for the education of poor students around the world.
Michael needed $500 for his tuition, so the brothers put their savings together and came up with $150. To get additional funds, they started delivering homemade pancakes to houses in their Palo Alto, California, neighborhood, says Babble.
The boys' mother, Patricia De La Torre, told Babble that her sons, who are pictured below, wrote to Michael to tell him about their efforts. "I think Michael got a kick that these little kids put together a business to put him through school," she said.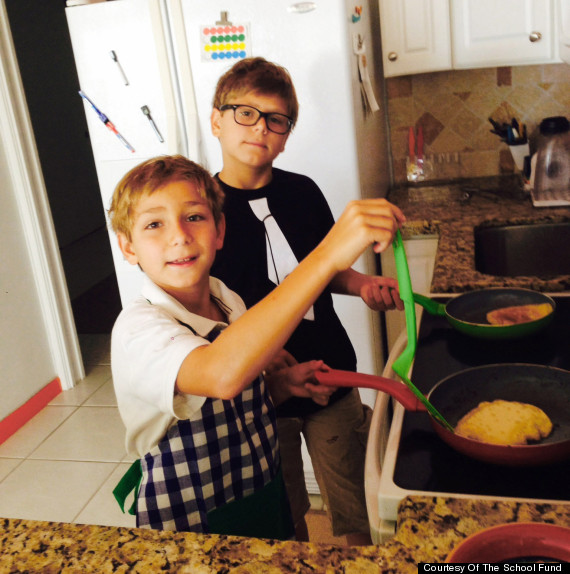 According to Michael's profile on The School Fund, his favorite classes are math, chemistry and English. He attends a top boy's school in Nairobi County, Kenya. His sister also attends a top school, and his family apparently has had trouble making ends meet.
"I live in Kibera, in Nairobi City, Kenya. Kibera is one of the largest slums in Kenya and by extension Sub-Saharan Africa. It has had a bad reputation in the past but we (our generation) is working hard towards changing this," wrote Michael on a site message board to Ivan and Konstantin. "I like reading so much. We have a community Library in the neighborhood and I spend much of my time reading there."
As of Monday, Michael still needs $270 to pay his tuition for 2014 and $190 to pay his tuition for 2015.
The School Fund says it has helped raise money for the tuition of more than 1,491 years of school for 838 students, per the charity's website.
A representative for The School Fund was not immediately available to comment on this story.

BEFORE YOU GO
PHOTO GALLERY
The Most Popular Books For American Students