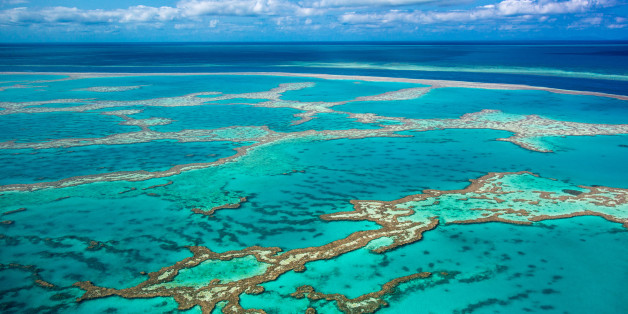 The Great Barrier Reef's days may be numbered.
Researchers appeared before an Australian Senate committee this week to review how federal and local governments have managed the reef. What they discovered is that the world's largest coral reef system is in bad shape. Professor Peter Mumby of the Marine Spatial Ecology Lab at the University of Queensland said that the Great Barrier Reef will be "pretty ugly" by 2050.
"The reef is in the worse [sic] state it's ever been in since records began," Mumby told the committee, according to the Australian Associated Press. Within 40 years, he expects, the Great Barrier Reef will lose populations of marine life and will feature far more seaweed and algae where coral once flourished.
Mumby attributed the significant decline to coastal development and placed some of the blame on government action, such as approval of proposals involving dredging and dumping sediment along the Queensland coast.
His statements were echoed by Ove Hoegh-Guldberg, a professor of marine studies at the University of Queensland. Hoegh-Guldberg described current management efforts as inadequate, according to Australia's The Chronicle.
"This is an ecosystem that is owned to some extent by the world. It seems at every turn that we are trying to prove that we don't care about that commitment made in 1981," he said before the committee, referring to the year when the reef was listed as a World Heritage site by the United Nations Educational, Scientific and Cultural Organization.
The Australian Institute of Marine Science went so far as to accuse the government of de-emphasizing the declining health of the reef in recent assessments.
"Almost all of the 'bad news' regarding status and trend is contained somewhere within the chapters of the document, however the summaries of chapters tend to either downplay or leave the bad news until the end of the sections," said John Gunn, chief executive of the institute, according to The Guardian.
While this week's Senate committee was focused on management of the reef, there are additional threats facing the Great Barrier reef. Earlier this year, a University of Queensland report indicated that the reef will not be able to recover from "irreversible" damage caused by climate change.
BEFORE YOU GO
PHOTO GALLERY
What Climate Change Just Might Ruin