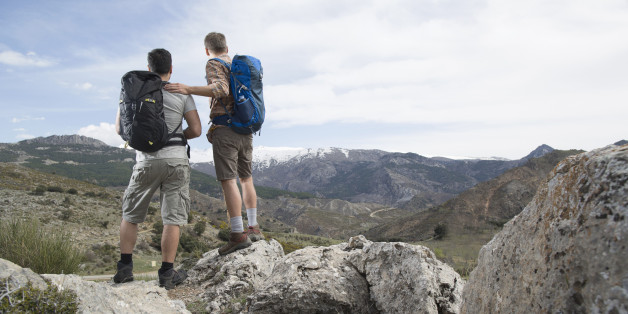 Holy Fire Ministries founder Bert Farias penned an eyebrow-raising piece about the lesbian, gay, bisexual and transgender (LGBT) community in Charisma magazine, arguing that homosexuality is "demonic" and will have "destructive physical, emotional, and spiritual consequences."
In his piece, Farias asks LGBT people and advocates to "please do not get upset with me. I am for you and not against you." In fact, he adds, he is "actually trying to help" people with same-sex attraction.
The piece, which is titled "The Raw, Naked Truth About Homosexuality," continues:
[Homosexuality] is such a putrid smelling demon that other demons don't even like to hang around it. A genuine prophet of God told me that the Lord allowed him to smell this demon spirit, and he got sick to his stomach. And yet as humans, many embrace this demon. Yes, you heard me right. Being gay is demonic.

There is an account in the Bible where Jesus casts out 2,000 demons out of a man. The demons came out screaming and begged Jesus to send them into the pigs. The pigs didn't want them, so they ran down a steep hill and were drowned in the sea. Pigs have more sense than some humans. People embrace homosexual demons, but the pigs would rather die than be possessed with demons.
Arguing that homosexuality is not "biologically right or natural" and a choice, he adds:
If being gay was natural, two men or two women could produce a baby, but they can't. Their sexual reproductive organs do not complement each other therefore making it impossible for them to procreate. It can never be natural for two men or two women to get married and live together. Our culture's acceptance and celebration of gay behavior will never make it right. Wrong is wrong no matter how many people are for it. And right is right no matter how many people are against it. Homosexuality is not new. It's been around for thousands of years. It's as old as the devil himself.
You can read Farias' full essay here.
Earlier this year, Gordon "Dr. Chaps" Klingenschmitt suggested that LGBT people have "something unhuman inside of them," in response to a Colorado court's recent ruling that Denver's Masterpiece Cakeshop must serve same-sex couples who seek wedding cakes or face fines.
"When [gay men] manifest sexual immorality, there's something inside of them that is manifesting and, on this show, we like to discern the spirits and I would say that's a demonic spirit that is manifesting inside of them," the former Navy chaplain said.
In 2012, a former stripper turned ministry leader claimed that she once considered becoming a lesbian after being possessed by sexual demons.
"Anybody that has been attacked by them will tell you ... they're worried [that] they could not find that pleasure with mortal people," Contessa Adams, who claims to have "found Christ" in 1979, said in a Charisma interview. "Unless you're strong enough to rebuke it, they'll keep coming back. You must speak the Word of God, knowing you have power in the name of Jesus."
H/T Queerty, Right Wing Watch
BEFORE YOU GO
PHOTO GALLERY
Horrific Anti-Gay Statements