 Incidents of blackface at the 2014 World Cup predictably stirred up a storm of outrage. But now that the anger has settled, and FIFA has launched an investigation, we're still left searching for an explanation of how and why this offensive practice continues in societies around the world.
Blackface in the United States has a unique history tied to the legacy of American slavery and minstrel shows that have had a major effect on race relations in the country thereafter. But the troubling practice is not limited to the states, it is also used prevalently in countries around the world.
To shed some light on the continued use of blackface, we've gathered some recent modern-day examples that prove we still have a lot of work to do to tackle racism around the world.
The Vienna Ball: Austria, 2014
Kim Kardashian was accosted at The Vienna Ball by Austrian "comedian" Chris Stephan in blackface for what Kardashian called a "sick joke." Stephan mimicked Kanye West saying "it's me, it's me."
Haribo Gummy Licorice: Germany, 2014
The Haribo candy company pulled "Blackface" gummy licorice off shelves after a firestorm of international customer complaints.
Mångkultur, kolonialt arv eller slavhandeln? #haribo skipper mix får mig att fundera på Danmark och mitt danska arv. pic.twitter.com/Sa07S44R9C

— Saam Kapadia (@saamkapadia) May 6, 2013
Tweet translation: "Multiculturalism, colonial legacy or the slave trade? # haribo skipper mix makes me think about Denmark and my Danish heritage."
Zwarte Piet of St. Nicholas Day: Netherlands, 1850's onward.
Since the mid 1900's, annual Christmas celebrations of St. Nicholas Day have almost always included Dutch citizens dressed in blackface as "Zwarte Piet" or "Black Pete," Santa Claus' dark-skinned helper.
In July, a Dutch court ruled that Black Peter perpetuates a negative stereotype, and that Amsterdam "must rethink its involvement in holiday celebrations involving him."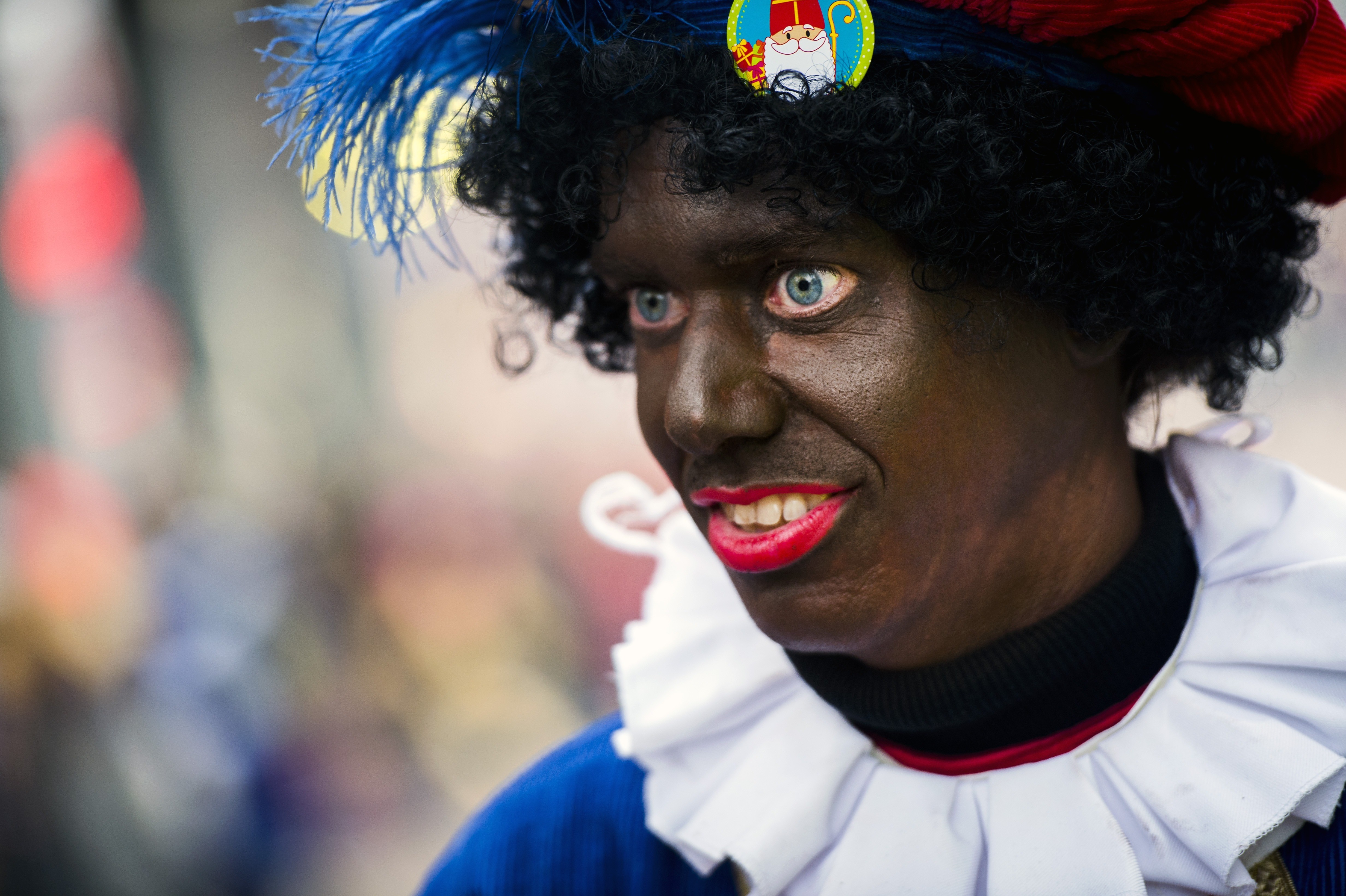 Angela Merkel at a Three King's Day celebration: Germany, 2013
German Chancellor Angela Merkel was photographed posing with children in blackface, caroling out front of Berlin's chancellery building. It's not uncommon in Germany for carolers to darken their faces when dressed as the Magi, believed to be one of the Three Wise Men who visited Jesus at his birth. UNICEF advertisement: Germany, 2007
A UNICEF Germany ad campaign featured white children in blackface demonstrating their "solidarity with their contemporaries in Africa." The captions alongside the photographs made comparisons between the German students and African children without access to schools. One caption read: "I'm waiting for my last day in school, the children in Africa are still waiting for their first one." Another: "In Africa, many kids would be glad to worry about school."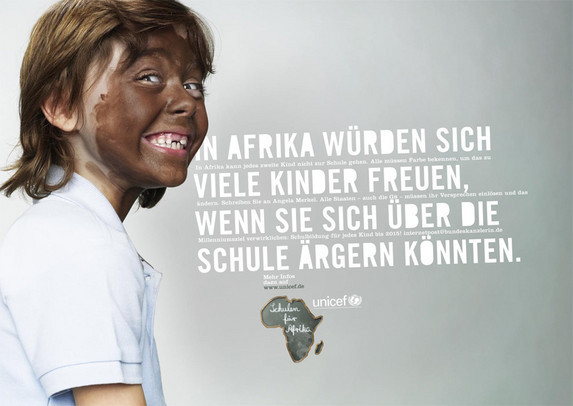 Jackson Jive: Australia, 2009
The Australian variety show "Hey Hey, It's Saturday" ended in 1999 but returned in the early 2000's for a reunion special and featured a "Jackson 5" cover group called "Jackson Jive." As if the name weren't bad enough, all but one of the six white Australians donned blackface and Afro wigs. The exception being the lead singer specifically impersonating Michael Jackson, who wore whiteface below his Afro wig.
American Jazz Singer Harry Connick Jr. happened to be a judge on the episode and voiced his displeasure by awarding them a score of zero and commenting, "Man, if they turned up looking like that in the United States, it'd be Hey Hey There's No More Show."
Bubble Sisters: South Korea, 2003
The "Bubble Sisters" are a South Korean female, pop music group who don blackface. The video below says everything you need to know.
Lima's Negro Mama: Peru, 2013
"Negro Mama" is a blackface character featured on the popular peruvian show "The Humor Special."
Jonah From Tonga: Australia, 2014
Celebrated caucasian comedian Chris Lilley stars in his new show as "Jonah From Tonga" in what people are now calling "brownface."
Crocetta Baseball Club: Italy, 2014
An Italian baseball team, the Crocetta Baseball Club released a YouTube Video parody of a scene from the 1989 film "Major League." The original scene features Wesley Snipes, however the Crocetta version ends with the line of a white team member in blackface.
BEFORE YOU GO
PHOTO GALLERY
Movies Featuring Blackface