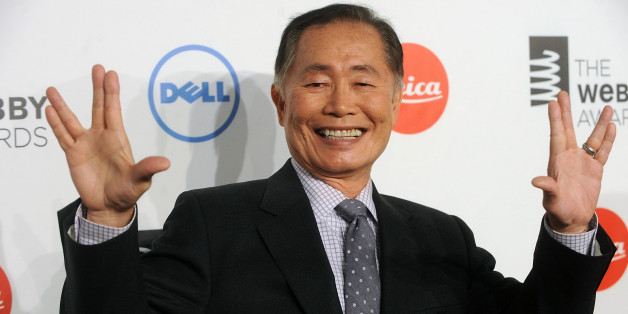 Not everyone can successfully play the social media game, let alone someone in their 70s. George Takei, best known for his iconic role as Enterprise helmsmen Hikaru Sulu on "Star Trek," has spent the last few years working as an LGBTQ advocate with incredibly funny and poignant accounts on major social media platforms like Facebook, Twitter and Tumblr.
Despite the Japanese-American star's ever-growing Internet presence and outspokenness on both past and current views, there are still some obscure facts that you might not know about this incredibly talented man.
1. He's named after royalty.
Takei's father was a major Anglophile, so he named both of his sons after members of the British royal family. George is named after King George VI, whose coronation was just a few weeks after George's birth in 1937. His brother is named Henry Takei after the infamous King Henry VIII. His sister, Nancy Reiko Takei, managed to avoid the naming trend.
2. He spent part of his childhood in an internment camp.
As a Japanese-American family living in California in the 1940s, the Takeis were placed in an internment camp, first in their home state, then in Arkansas. Takei was 5 years old when he entered, and 8 when they were released. Even though he was just a child, his experiences there deeply shaped who he is as a person, and even inspired the new musical "Allegiance," starring Takei. Plans are that "Allegiance" will arrive on Broadway soon.
3. His first acting jobs were voice overs.
Given the small number of roles available to Asian actors in Hollywood, it's not surprising that Takei's first roles were not on-screen gigs. According to IMDb, Takei's very first job was as an uncredited voice actor for the film "Godzilla Raids Again," followed by another uncredited role in "Rodan." Takei's big break came in 1959, when he starred in an episode of the hit crime show "Perry Mason," nearly seven years before he landed the part of Hikaru Sulu on "Star Trek."
4. Takei and Walter Koenig weren't always close.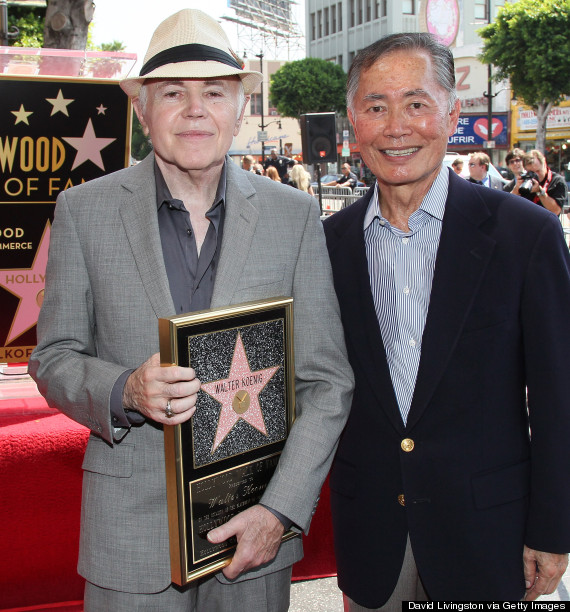 Fans of Takei know of his rocky relationship with "Star Trek" co-star William Shatner, but you may not know that he and co-star Walter Koenig got off to a rough start. Takei had to miss nine episodes of the show's second season because of his work on "The Green Berets." Koenig was brought on as Pavel Chekhov to replace Sulu, which Takei was no happy about. In an interview with Mother Jones, Takei said, "When I came back [to the show] I hated Walter sight unseen." The two had to share a dressing room and a script when Takei returned, but soon they became close friends. Koenig was even best man at Takei's wedding in 2008.
5. He was involved in a lot of local politics.
Takei was not only involved in Hollywood, but also in Los Angeles politics. He ran for City Council in 1973 and lost, but was appointed to the board of directors of the Southern California Rapid Transit District by Mayor Tom Bradley. He served from 1973 to 1984, and was also the vice president of the American Public Transit Association. And he didn't only work to better the Southern Californian community; he also served two terms on the board of the Japan-United States Friendship Commission in the 1990s, appointed by President Bill Clinton.
6. He only came out recently. Takei's involvement in LGBTQ activism makes up a big part of who he is today, but he wasn't always involved in the movement. In fact, he didn't officially come out as gay until 2005, after Governor Arnold Schwarzenegger vetoed a same sex marriage bill. He told The Huffington Post he then knew it was time to reveal his orientation: "I was angry, but I couldn't speak out without coming out. My voice had to be authentic. And so that's when I talked to Frontiers [magazine]."
7. He co-wrote a science fiction novel.
Takei is not stranger to the literary world, having written "To the Stars: The Autobiography of George Takei, Star Trek's Mr. Sulu," "Oh Myyy!: There Goes The Internet" and "Lions and Tigers and Bears: The Internet Strikes Back." What you may not know is that he co-wrote a science fiction novel with author Robert Asprin entitled "Mirror Friend, Mirror Foe." The plot follows a professional killer and his fight for survival after a computer reprograms all the others around the world to destroy humanity. Gene Roddenberry would be proud.
8. He starred in a "Twilight Zone" episode you've probably never seen.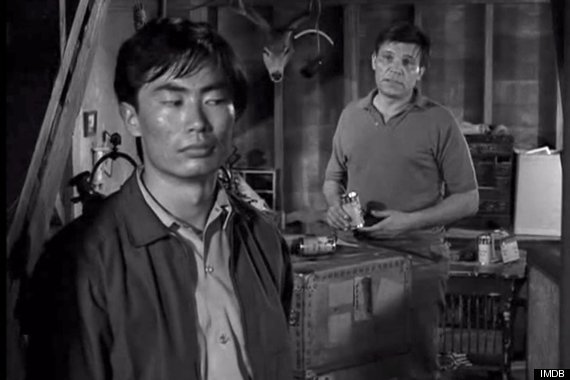 Like his "Star Trek" co-star William Shatner, Takei appeared on the famous 1960s show "The Twilight Zone," but his episode only aired once in the United States, on May 1, 1964. The episode was entitled "The Encounter," about a World War II vet and a Japanese gardener getting locked in an attic together and dealing with their personal demons. The episode received a lot of complaints due to the gardener's backstory and its portrayal of Japanese-Americans. It was then pulled from syndication in America, though not anywhere else. It can be found on the Season 5 DVDs as well as on Netflix.
9. He's a skilled marathoner and fencer.
Takei's hobbies are not limited to acting and local politics. Takei is a skilled athlete, who showed off his fencing skills on "Star Trek." He also was on the track team during his high school days as a long distance runner. Along with completing five marathons, he was part of the Olympic Torch Relay for the 1984 summer games.
10. He has his own brand of cologne.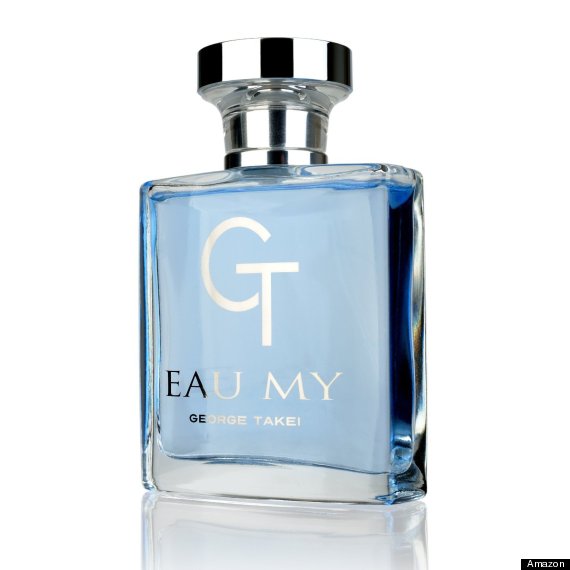 Celebrity scents are a dime a dozen, but they typically belong to young actors looking to bank on their names, not a seasoned science-fiction star. But if anyone could pull it off, it would be Takei. His scent, Eau My, is a unisex scent described as "subtle and charming, with top notes of mandarin zest, Italian bergamot and fresh ozone transitioning to night-blooming jasmine, white freesia petals and grated ginger." Just in case you were looking for a new signature fragrance.
11. "Oh my!" became his catchphrase because of Howard Stern.
It may be hard to believe but Takei's signature "Oh my!" was not originally meant to be his catchphrase. He uttered the words during an interview on Howard Stern's radio show, and Stern captured it as soundbite for his show before Takei came on as an announcer in 2006. The phrase became associated with the actor, who in turn embraced it as his go-to motto.
BEFORE YOU GO
PHOTO GALLERY
LGBT Asians