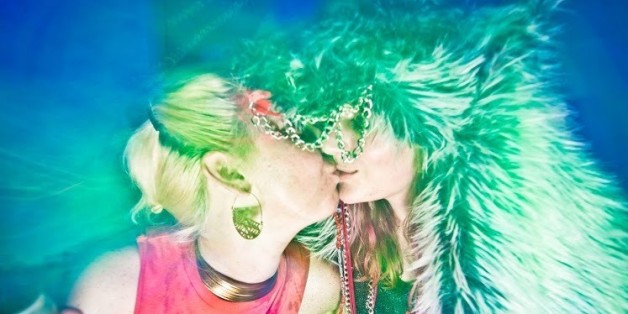 The boys bringing you some of Brooklyn's most immersive queer parties are back this Saturday with a psychedelic event that promises to elevate you to a new spiritual plane.
From Paul Leopold and David Sokolowski comes "Psychic Summer," the pair's seasonal party that builds on last spring's massively successful "Psychic Spring." The pair have curated an impressive line-up of hosts for the "coming-of-consciousness" queer gathering, including Brooklyn performance icons such Chris of Hur, Mr(s) Williamsburg 2014 Aja, Horrorchata, Will Sheridan, Untitled Queen and Charlene.
To prepare for "Psychic Summer," The Huffington Post chatted with the curators this week about the pair's vision for the event.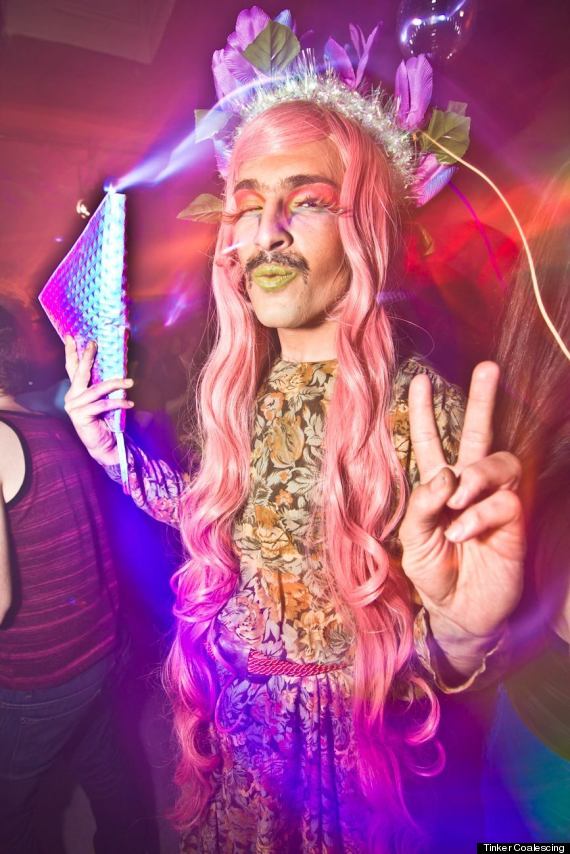 The Huffington Post: What makes the '"Psychic" parties special and unlike other queer parties in the NYC area?
Paul Leopold and David Sokolowski: "Psychic" is its own dream of a little universe that pops up for one night and then disappears until the next season. It's not in a bar and it's not even a monthly, it's a special gathering. We're proud to be one of the only underground queer warehouse/loft parties to be happening right now. The freedom we feel when we aren't in a familiar bar or public establishment allows us all to go deeper in our party experience. We can transform the space with installations, we can keep the party going past sunrise, we can afford to pay all the DJs properly. It's a lot of work to do it all independently but it's so worth it.
Our party is also special because it involves so many hosts that invite a beautiful spectrum of our community. Not to say that our party is necessarily the most diverse out there but we feel that by inviting so many awesome nightlife folk to host we're able to reach a bunch of really awesome people who are looking for something psychedelic and spiritual in a party. When all these soul searchers come together, it's a powerful positive energy that is manifested. That positive, inclusive and spiritual energy is unique to our parties and is a direct reflection of the warm personalities of ourselves and all the artists involved, a unique blend of embracing scenes, giving good vibes and sexy beats.
Also there are no performances at "Psychic." The constant 8 hour flow of music sends guests into a trance. You'll get a taste of disco, psychedelic, deep house and Detroit techno presented by robust DJ duos. The night will be topped off with a quad-collaboration between two of our very favorite DJ duos, collaborating in a four hour set with four turntables on rotation. Ritual moments will happen here and there but you might miss it. The point is not shows, shows, shows -- it's dance, dance, dance.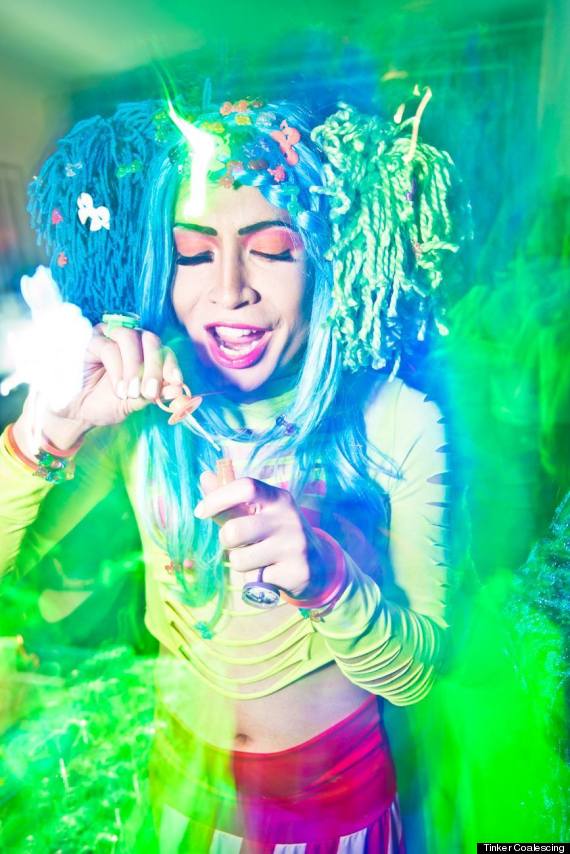 How is this party building off of what created with "Psychic Spring?"
There was so much love and happiness at "Psychic Spring." People were happy to meet new friends and connect with old faces. The music was so good you could dance without thinking or caring about anything. You have easy access to the people and environment that is created, whether you show up solo or with a group of friends. We all escaped into a collective dream together. We had to open up that portal again and this time I think we'll go even deeper.
What can attendees expect?
A sweaty dance floor, house music that makes you feel open and alive, moments of ritual and theatrical antics, friendly sexy people in silly looks, a delicious bar and hopefully moments of transcendence.
In what way do your parties act as a resistance to homonormativity and a celebration of queerness and artistic expression?
Many of us come from places of fear and shame, feeling alone in the places we grew up. Our underground psychedelic party experience brings the creatures of the night together in a close, visceral, sensual way for a trip through the vibrations that power and shake our cells. When our bodies and souls dance together under the moonlight we feel so connected together in ecstasy that we forget all the sadness and loneliness. We empower ourselves to face the world knowing we are a part of an energy that has kept the universe expanding since the beginning of time.
"Psychic Summer" will take place Saturday, July 26 in Bushwick. All photos courtesy of Tinker Coalescing: Queer Photography. Head here to purchase tickets.