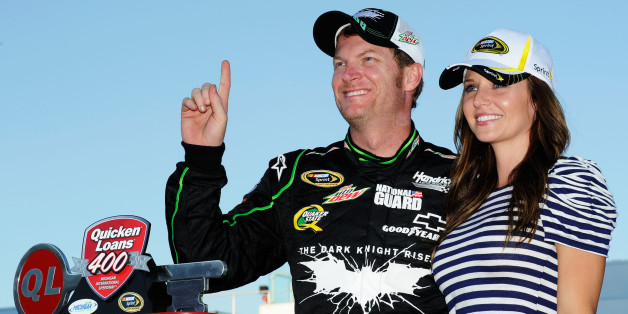 He's a two-time Daytona champ and a fearsome force on the track, but in his off-time, Dale Earnhardt, Jr. is basically Twitter's answer to Dr. Phil.
On Wednesday, NASCAR's highest-paid driver proved he might also have the skills to pay the bills as a therapist, when a fan reached out asking for some under 140-character breakup advice:
"@IanS_Miller: @DaleJr man, you got any break up advice? Hah"
I ran an advice booth at the mall once. #TrueStory
Do it in person. #HighRoad

— Dale Earnhardt Jr. (@DaleJr) July 23, 2014
Tweeted like a champ. But what happens if you're the unlucky one getting dumped? Dale Jr.'s got your back there, too:
"@jordin_2014: @DaleJr Got any advice for getting dumped?"
1.Focus on the 1 thing about them that annoyed u the most.
2.Party with friends.

— Dale Earnhardt Jr. (@DaleJr) July 23, 2014
In conclusion: the next time you're having relationship issues, don't freak out -- just tweet Junior.
Keep in touch! Check out HuffPost Divorce on Facebook and Twitter. Sign up for our newsletter here.
BEFORE YOU GO
PHOTO GALLERY
Sports Stars Who Dated Fellow Athletes After Divorce