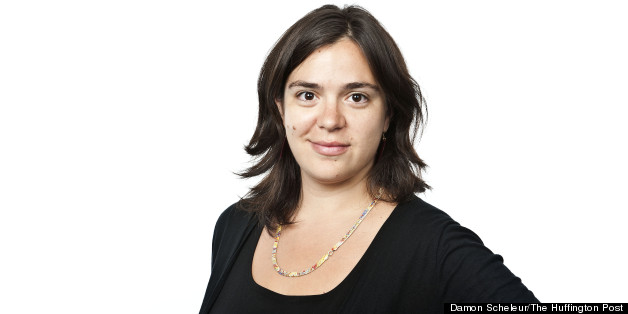 We're celebrating!
Reporter Lila Shapiro, who has served as the Gay Voices reporter for two and a half years, has, for the second year in a row, been named the Sarah Pettit Memorial LGBT Journalist of the Year award winner by the National Lesbian and Gay Journalists Association (NLGJA), "a national organization of journalists, media professionals, educators and students working from within the news industry to foster fair and accurate coverage of LGBT issues."
One of the judges from NLGJA noted, "This is a beautifully executed body of work. In the case of the conversion therapy and the gay bar stories, this contestant shows us how social and governmental power brokers work to undermine our community."
NLGJA's Excellence in Journalism Awards were introduced in 1993, and honor exceptional reporting in various journalistic areas such as feature writing, online reporting, photojournalism and student journalism.
Check out some links to Lila's incredible reporting from the last year below.
Straight Talk: How Mathew Shurka And His Conversion Therapist Renounced The 'Gay Cure'
How An 'Anti-Gay' Mississippi Town Stopped A Gay Bar From Opening
How Children Could Help Win The Fight For Gay Marriage
Shouting Disrupts Vigil For Murdered Transgender Woman Islan Nettles
Jim McGreevey's 'Fall To Grace,' New Life Revealed In HBO Film