The world is coming apart at the seams, but at least alcohol delivery apps exist. This is THE MORNING EMAIL for Thursday, July 24, 2014.
The Scuttlebutt
TOP STORIES
TAIWAN PLANE CRASH KILLS 48, ALGERIAN PLANE GOES MISSING
Hours after a Taiwan plane crashed near a runway, killing 48, an Air Algerie plane has been declared missing. While ten people survived the plane crash, there are 116 people on board the missing Air Algerie plane, which is said to have disappeared over Malian airspace. And HuffPost's David Wood investigates the ongoing risk of the "proliferation of surface-to-air missiles in the hands of rogue, non-state actors." [AP]
ARIZONA EXECUTION LASTED TWO HOURS
"An Arizona inmate gasped and snorted in an execution that lasted nearly two hours on Tuesday. Lawyers for Joseph Wood had filed an emergency motion to abort the execution because their client was still alive more than an hour after receiving a lethal injection that was intended to kill him quickly and peacefully." A journalist said the inmate "gasped for air" up to 660 times, but the Arizona Attorney General's office says Wood was not gasping. Check out the Arizona Republic's front page coverage. [HuffPost]
NO SIGN OF PEACE IN SIGHT FOR GAZA
"Israeli airstrikes continued and tanks plowed through Palestinian neighborhoods in Gaza on Thursday with no clear sign of progress in international efforts to broker a truce. Hamas militants stood by their demand that Israel and Egypt lift the economic blockade of the seaside strip that borders both nations before they would lay down their arms. Israeli Prime Minister Benjamin Netanyahu expressed resolve that the fighting would go on until Israel accomplishes more of its military goal to destroy Hamas rocket caches and border tunnels used to infiltrate Israel." The Washington Post asks whether the U.S. can be an "honest broker for peace." The FAA lifted the ban on flights to Israel. Meet the Americans who fight for Israel. And this is what the conflict's rocket fire looks like from space. [WaPo]
STATESIDE: Poor Form, NYPD
Video emerged of an NYPD cop using a chokehold on another suspect, only days after the controversial restraining tactic resulted in the death of Eric Garner. You or your kid might be missing out on Pell Grant money because the government's computer system doesn't understand decimals. These sketches of homeless vets battling their demons are worth a look. Forget getting your passport anytime soon after the State Department's global database crashed. And here's how you end up on the no-fly list.
In skillz news, this cat is better at playing pool than we are.
INTERNATIONAL INTRIGUE: Crushing Blow in Ebola Fight
The head doctor handling the Ebola outbreak in Sierra Leone has contracted the virus, which has a 60% mortality rate for this particular strand. Two Ukranian fighter jets were shot down. The parents who lost their three children, along with the children's grandfather, on flight MH17 say they live in "a hell beyond hell." A cease-fire was declared in the Central African Republic. Anti-Semitic attacks in France are on the rise. A train hit a school bus in India, killing twelve children. Here's the Queen of England photo-bombing a selfie. Oh, and in case you didn't know, a solar storm two years ago almost took out all of our power sources on Earth, and there's a 12% chance it could successfully do so in the next decade. We really need to work on our survival skills.
In mascot life news, walking in those costumes is hard.
BUY! SELL! BUY! So Many Recalls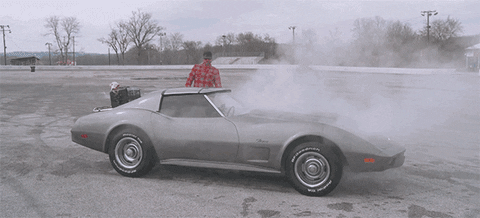 GM has announced another six recalls of over 717,000 vehicles. Facebook silenced those who doubted its ability to advertise on mobile devices. Wind power is taking over Texas. And we can't believe how horrifying conditions can be for women trying to breastfeed in the workplace.
In feline news, you can't do these things when you're not a cat.
SCOUTING REPORT: Goodbye, Playground Basketball
Playground basketball is dying, and ESPN's epic longread breaks down why. This is why it's hard to be on the Yankees' ground crew. Jay Cutler is giving Chris Farley a run for his money with his new van. And this is how the high five was born.
In friendly news, this deer likes the camera.
CULTURE CATCH-UP: Oscar Race Begins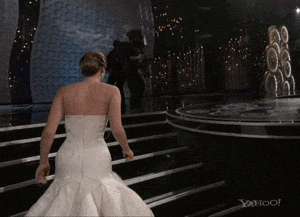 These are the 18 movies already building Oscar buzz at TIFF, the Toronto International Film Festival. If the Obamas do move to Coachella in 2017, Vanity Fair breaks down what's in their neighborhood. "Iron Man 4" could be a thing, because why not. Gladiators, get excited: Portia de Rossi has a "top secret arc" next season on "Scandal." A "Real Housewife" of New York City threw her prosthetic leg across a table. Duran Duran is suing their own fan club. And "Weird Al" Yankovic has finally topped the album charts.
In hilarious news, check out this parody of Usher's "Good Kisser."
LIVIN': Furnishing is Hard
These are the decorating mistakes we are all making. Here's the lowdown on Blake Lively's lifestyle website, Preserve. Check out these awesome summer hostess gifts for your next shindig. We have serious issues with this CNN op-ed that argues we should all be eating dog. And this is how you rock socks, according to George H.W. Bush.
In uncanny valley news, this cat doesn't like his ceramic likeness.
OTHER PEOPLE'S BUSINESS: That Was Fast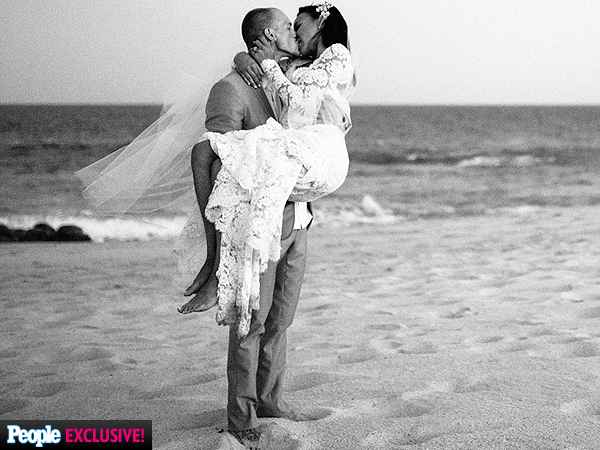 Naya Rivera got married?!? As the Jay Z/Beyonce breakup rumors swirl, here's a recap of their relationship since 1997. Say goodbye to Anne Hathaway's pixie cut. Chrissy Teigan rocked cropped hair AND one heckuva optical illusion dress. And more tragic details surrounding Peaches Geldof's heroin overdose emerged from the coronor's inquest.
In adorable news, it doesn't get much better than this Dad and daughter breaking it down to Ariana Grande's "Problem."
TWITTERATI
@JordanPeele: Next time you take your dog for a walk pretend he's solving a mystery.
@big_picture: 33 photos of the powerful winds and rains of Typhoon Rammasun in #China and the #Philippines - .boston.com/bigpicture/201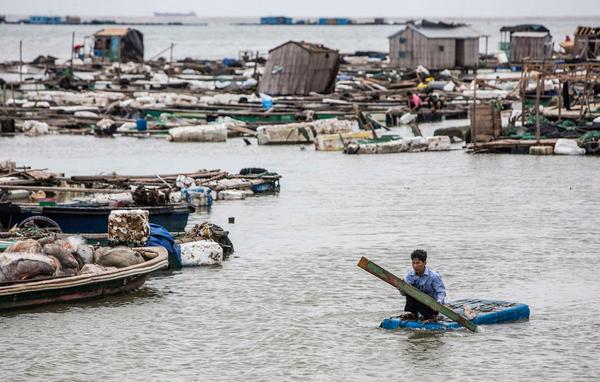 @TheRue: That time that paparazzi were hounding you and you opened up a guys car door thinking it was uber and it wasn't.
#thestruggleisreal
@DrakeYMCMB_: Just one text from you would change my whole mood.
@ABCWorldNews: A new push in Washington to ensure when soldiers come home from abroad, their best friends can come with them.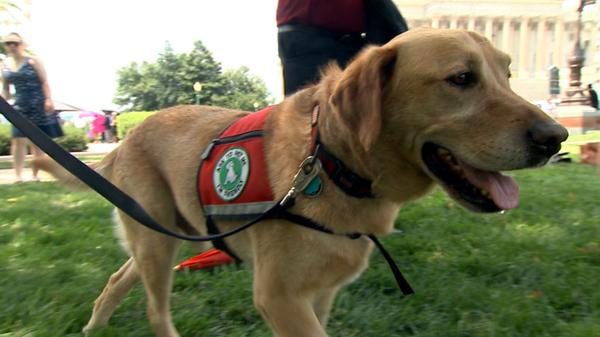 ONE MORE THING
This Kickstarter aims to clean your dirty beer pong balls.
Got something to add? Send tips/quips/quotes/stories/photos/events/scoops to Lauren Weber (lauren.weber@huffingtonpost.com). Follow us on Twitter (@LaurenWeberHP). Does somebody keep forwarding you this newsletter? Get your own copy. It's free! Sign up here.