We've seen the future of flight, and it's awesome. But where will those see-through cabins and self-repairing wings be taking you?
Prepare for takeoff into the vacations of the future... and unlike those futuristic airplanes, these attractions are coming sooner than you think.
NEW YORK: A massive Ferris wheel and river pool
The New York Wheel will stand at 60 stories high on the northeastern shore of Staten Island, whisking visitors on a 38-minute ride in glass orbs with a view of the Manhattan skyline. Afterward, you'll likely dip in the + POOL, a floating swimming complex which, if completed, will filter the Hudson River's water into lap, lounge, sporting and kids' pools. VIETNAM: The world's biggest cave
Trial tours launched last year in Son Doong, the world's biggest cave. Judging by the public's response, we predict the seven-day adventures -- which include rappelling into the cave, camping by its massive stalagmites and exploring the underground river and jungle -- will become much more accessible in the coming decades.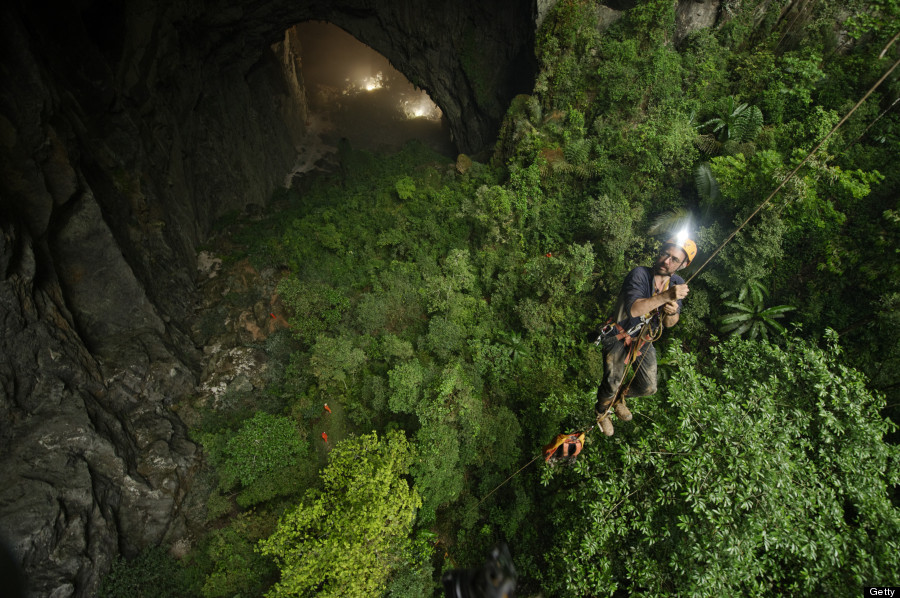 NEPAL: Three thousand potential Everests
Mount Everest already has its fame, but now the Nepalese government is considering leasing some 3,000 additional mountains out to climbing companies, which would open a whole new world (or 3,000 worlds, for that matter) to trekking junkies. The plan is designed to boost tourism... and we'd be first to sign up.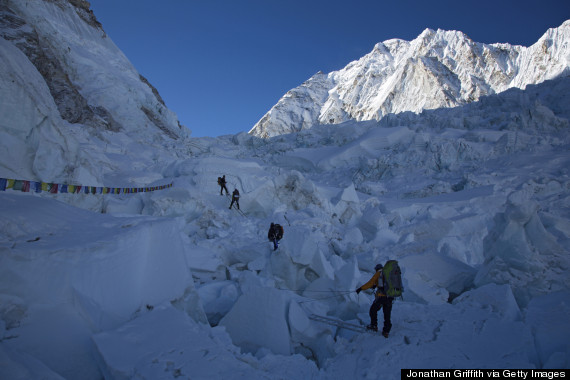 ARIZONA: The Grand Canyon Escalade
There's serious talk of a gondola ride that would zip tourists from new hotels and shops down to the Canyon floor, "where they would stroll along an elevated riverside walkway to a restaurant at the confluence of the Colorado and Little Colorado rivers." Environmentalists are outraged, but that hasn't stopped developers so far.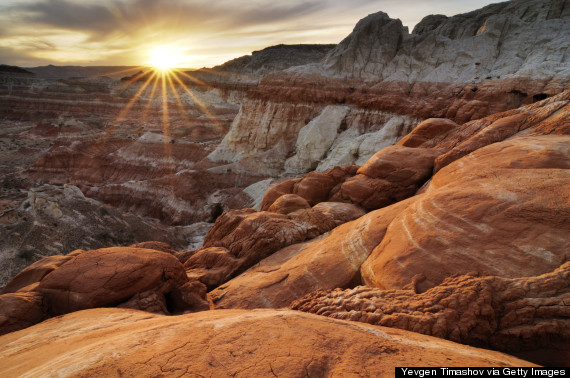 DUBAI: An underwater city and the world's biggest mall
At The Pearl of Dubai underwater theme park, visitors will don scuba tanks to explore a five-acre world inspired by "Pirates of the Caribbean" and the lost city of Atlantis -- California-based firm Reef Worlds has designed it with sustainability in mind. If you're more of a landlubber, Mall of the World will deliver eight million square feet of shopping and 100 hotels. Both completion dates are TBD, but we have no doubt they'll come to completion.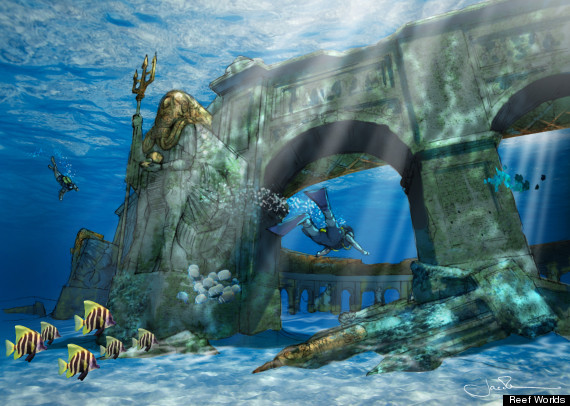 ICELAND: A volcanic magma chamber
Thrihnukagigur Volcano has been open to tourists for three summers now -- it's the only place on earth where you can take an elevator inside a volcano's magma chamber. Plans are in the works to build a tunnel from the outside world into the chamber, with a viewing platform about 400 feet beneath the lava fields.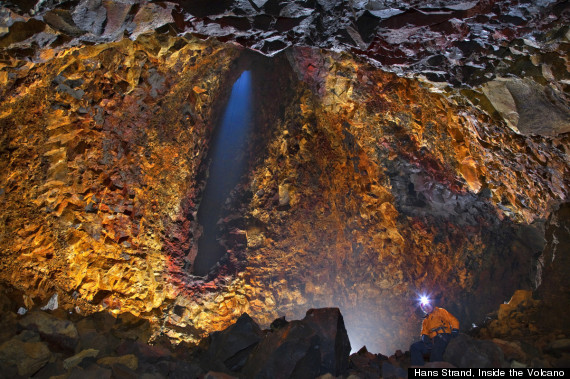 CHINA: Shanghai Disneyland and island cruises
In 2015, Shanghai Disneyland is set to open with "the most interactive Disney castle yet" and Treasure Cove, an entire pirates-themed world that looks nothing short of epic. A real treasure cove, however, could exist in China's Paracel Islands, where officials are reportedly working to refine a series of cruises. WALES, UK: Trampolines in a cave
Summer 2014 saw the grand opening of Bounce Below in Wales, UK. Workers spent five months "labouring in the darkness" to carve the cave and hang massive trampolines from its walls. Now that the technology is in place, the door is open for this to become the underground family fun attraction of the future.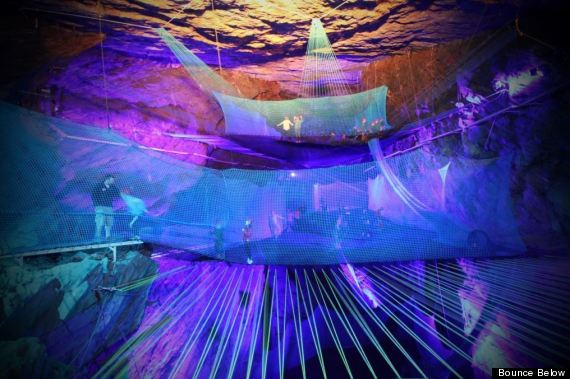 LONDON: Mail tunnels & Europe's biggest indoor water park
Did you know there's a tunnel network under London that was used exclusively for delivering mail? "The Post Office's best-kept secret" will re-open to tourists in 2020 -- visitors will ride in underground shuttles along the old mail route. And Paramount Park, currently awaiting the green light, would include Europe's largest indoor water park when completed.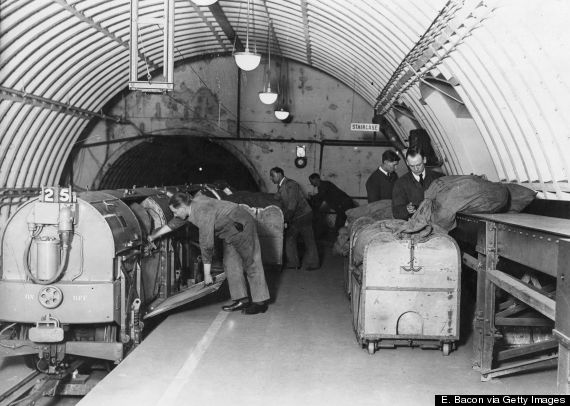 CAMBODIA: Koh Rong Island
They call this "the Thailand of 20 years ago," before it was overrun with obnoxious tourists. Ferries started regularly shuttling tourists to Koh Rong a few years back, and already there's talk of an airport, casino and golf course... Koh Rong is set to become the Bahamas of the future.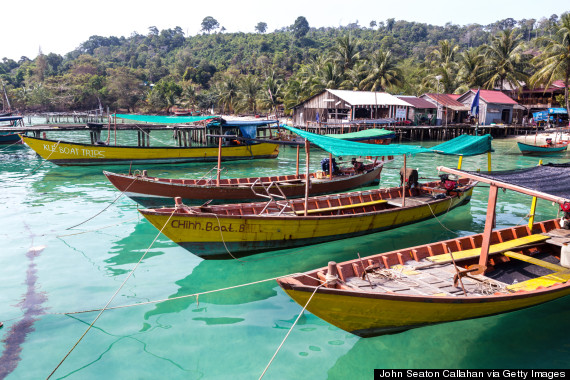 FLORIDA: A Mars theme park & the world's tallest coaster
Well, it depends on what you mean by "theme park:" the attraction, called Interspace, would be more like an earthbound simulation of the actual "Mars settlement" proposed for outer space. The founders are a few million dollars short, but if all goes according to plan, Interspace could open by 2016. Meanwhile, the Polercoaster -- a massive, cylindrical thrill ride with a mile of track -- will be high enough to reach outer space itself. At 570 feet, it'll be the world's tallest roller coaster when completed, probably in 2016. JAPAN: The Wizarding World of Harry Potter, Osaka
The U.S. version of Harry Potter's theme park is already making people cry. We can only imagine what will happen when the franchise touches down on foreign soil in Japan later this year. And who knows which nations will be de-muggled next?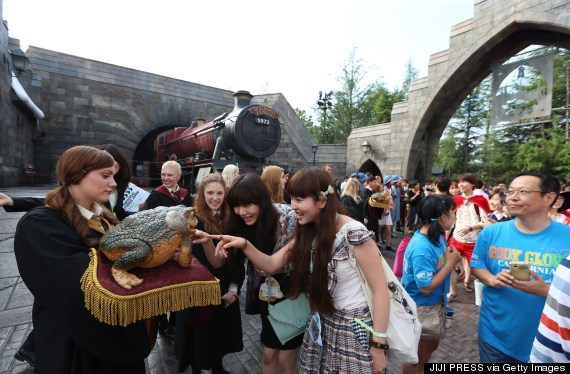 SPAIN: A completed Sagrada Familia
Last time we checked, Gaudi's famous church would finally reach completion in 2026, after 144 years of construction. Here's hoping that families of the future will have many more towers and turrets to explore.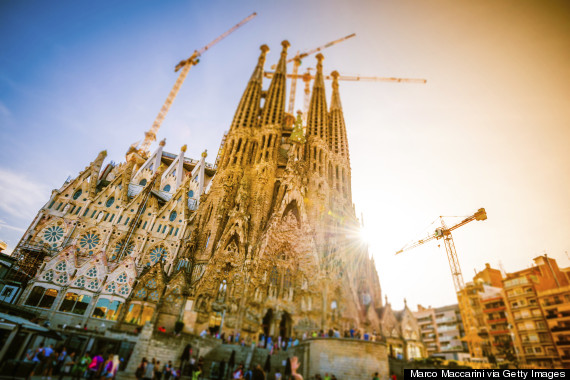 THE NETHERLANDS: Windmill Ferris wheels
This year, Nelis' Dutch Village in Holland will get a four-story wheel ride made from a refurbished 1940s Ferris wheel affixed to a windmill. The concept involves such joyous amounts of recycling that we wouldn't be surprised to see whole fields of windmills converted into Ferris wheels soon.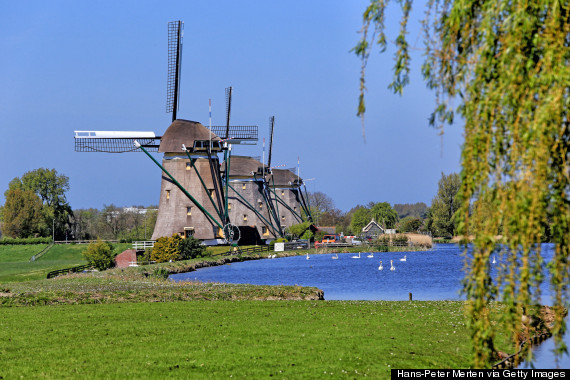 RUSSIA: Europe's tallest tower
Tourists worldwide will know Lakhta Center -- a "mini city" on the outskirts of St. Petersburg -- for its planetarium, museum, skating rinks, five cinema halls, 1,240-foot observation deck and restaurant in the clouds. Proposed completion date is 2018, and we can't wait for this addition to the St. Petersburg skyline.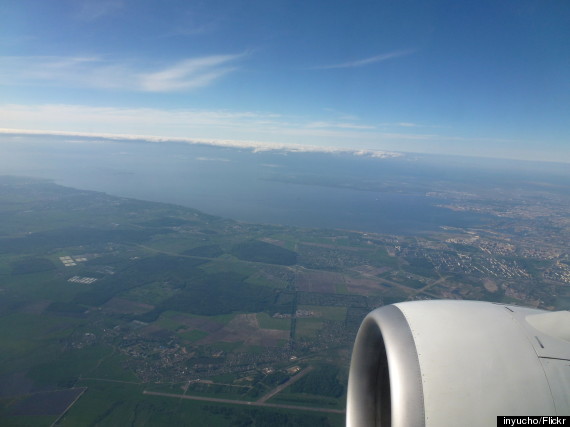 BEFORE YOU GO
PHOTO GALLERY
The Future of Flight?