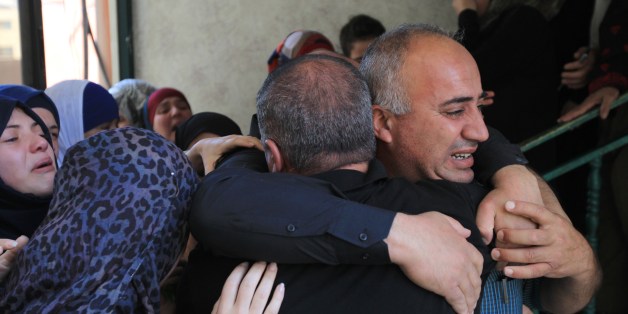 * Gaza faces lack of access to ambulances, health facilities
* Humanitarian corridor "needed as an urgency" - WHO
* WHO discussed corridor with Israel, Egypt, no response yet
* Red Cross condemns direct attack on Gaza hospital (Adds details, statement by Red Cross)
By Stephanie Nebehay
GENEVA, July 25 (Reuters) - The World Health Organization (WHO) called on Friday for a humanitarian corridor to be set up in Gaza to allow aid workers to evacuate the wounded and bring in life-saving medicines.
Even during wartime, belligerents are obligated under international humanitarian law to ensure that people are able to reach medical care in safety, the WHO and Red Cross said.
Yet some sick and injured in Gaza are dying because of a lack of access to ambulances or health facilities, or the inability to leave the enclave for specialized treatment, the agencies said.
As casualties mount daily, WHO officials have discussed the humanitarian corridor proposal with both Israeli and Egyptian officials, but there has been no response yet, WHO spokesman Paul Garwood said.
"It's needed as an urgency," Garwood told a news briefing.
U.S. Secretary of State John Kerry pressed regional proxies to agree on a Gaza ceasefire on Friday as the death toll soared to over 800. At least 4,500 people have been injured, the WHO said.
In a statement, the U.N. health agency said that it was difficult for the sick and wounded in Gaza to get access to health care and that some needed to leave the coastal strip for treatment.
The humanitarian corridor should protect their safe passage, the WHO said, and the transport of essential aid should be facilitated at crossing points between the Gaza Strip and Israel and neighboring countries.
"DYING AT AN ALARMING RATE"
Four hospitals have been damaged since July 8 when Israel launched air strikes on Gaza, many ambulances have come under fire, and medical supplies are running low, the WHO said.
Al-Aqsa hospital, the main 100-bed hospital for central Gaza, came under direct fire on Monday, killing four people and causing severe damage to the surgical ward, intensive care unit and to life-saving material, the WHO said.
A shipment of WHO medical supplies, enough to treat some 400-500 people, was expected to arrive from Amman, Garwood said, noting that nearly 600 people were injured on Thursday alone.
"People are dying at an alarming rate, being injured at a very alarming rate," Jens Laerke of the U.N. Office for the Coordination of Humanitarian Affairs (OCHA) told reporters.
"We are calling for these localized ceasefires whereby the wounded can be evacuated and we can access people with both health care and other kinds of relief," he said.
Jacques de Maio, the head of the International Committee for the Red Cross (ICRC) delegation in Israel and the occupied territories, said that it could not cope with the many pleas from families when Israel's ground offensive began last week.
"In the dark violent hours of the night we could not send ambulances or restore the water supply or treat the injured dying of their wounds. Isolated and terrified, with nowhere to flee and no help in sight, the anger of Palestinian families grew," he wrote in an op-ed published in the Guardian.
The ICRC, an independent agency, condemned the "direct shelling of al Aqsa hospital" - without explicitly blaming Israel - and the indiscriminate rocket attacks by Palestinian militants on Israel, both "clear breaches of international law".
"Even in the midst of warfare, people must be able to receive medical care in safety," de Maio said.
(Editing by Raissa Kasolowsky)