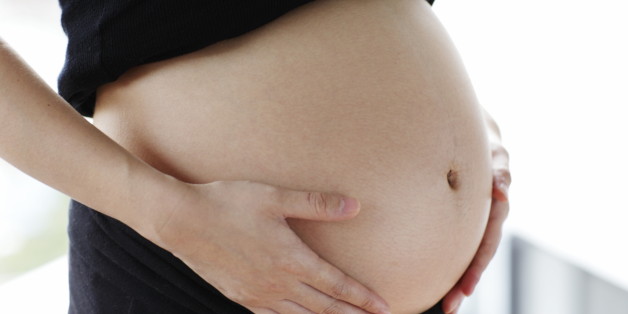 A Georgia teenager is claiming that her school district discriminated against her after she became pregnant and had a child.
The National Women's Law Center this week filed a complaint on behalf of 18-year-old Mikelia Seals, alleging that the district's treatment of the student violated Title IX, a federal law that requires gender equity in schools.
According to the complaint, submitted to the U.S. Department of Education's Office for Civil Rights, Wilkes County School District refused to give Seals homebound instruction after a doctor put her on bed rest due to pregnancy complications, even though the district generally does so for students experiencing temporary disabilities. Additionally, the district allegedly refused to excuse the absences that resulted from Seals' pregnancy and childbirth, and would not allow her to make up missed work from the spring 2014 semester or give her credit for completed work.
"I counted on my school helping me, but once I was on bed rest I was left to fend for myself," Seals said in a statement released by the Law Center. "Day by day, I was slipping far behind my classmates. Math is my best subject, but without any instruction, it was hard to keep up, and then my school said I wouldn't get credit for any of the work I was doing. Despite the setback, I'm more determined than ever to do well at school and make a good future for my baby and myself."
The complaint says that by Title IX standards, Seals should have been able to complete her schoolwork during the spring 2014 semester, as the district allows this for other students with medical conditions.
According to The Associated Press, Seals was allegedly told at the time that pregnancy does not count as a medical condition eligible for homebound instruction.
"The law has really important requirements that a lot of schools are neglecting, in particular their responsibility to protect young students like Mikelia who are pregnant or parents and keep them in school," Lara Kaufmann, senior counsel with the Law Center, told the AP.
The complaint says that the school should adopt a new policy regarding treatment of pregnant students, and that Seals should be allowed back at school without penalty. It also asks for the district to create a plan that would help Seals graduate as planned in Spring 2015.
Superintendent Rosemary Caddell told The Huffington Post on Friday that the district had yet to receive a copy of the complaint.
According to a 2013 fact sheet from the Department of Education, a school must -- under Title IX -- "excuse absences due to pregnancy or childbirth for as long as your doctor says it is necessary" and "provide pregnant students with the same special services it provides to students with temporary medical conditions."
BEFORE YOU GO
PHOTO GALLERY
The Most Popular Books For American Students