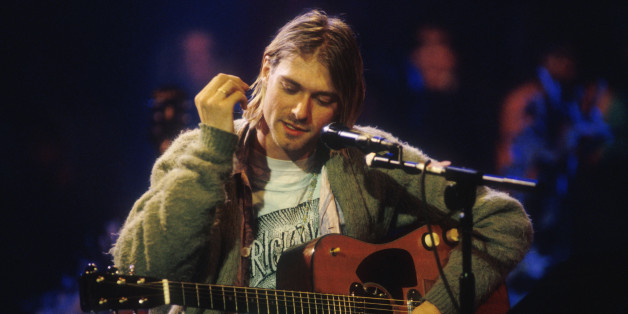 In an interview with the Philippine Daily Inquirer, Courtney Love said that the biopic focusing on her late husband and Nirvana frontman, Kurt Cobain, will go into production within the next year. Love told the outlet that she will be involved in the casting and production processes, as well as her daughter, Frances Bean Cobain, and Nirvana members Dave Grohl and Krist Novoselic. The role of Cobain has yet to be cast.
"CAA (Creative Artists Agency) directly sent me actors' (demo) reels," Love told Philippine Daily Inquirer. "That was really tough because these boys are so pretty, so cute. I won't name names because I don't want to jinx it for anyone but these are 25-year-olds who are blond, gorgeous and the new Brad Pitts. There's a ton of those. Some are really good actors, not just pretty faces. I don't want to be the person who makes that decision. Let's leave that to the agents; I have great agents now. But I will have a say in it."
In the past, actors like Ryan Gosling, Robert Pattinson, Ewan McGregor and Jared Leto have been mentioned as possible onscreen incarnations of Cobain. Love has also discussed a documentary about Cobain, which is attached to Brett Morgen, famous for "The Kid Stays in the Picture," as well as the possibility of a Cobain-inspired musical.
BEFORE YOU GO
PHOTO GALLERY
Kurt Cobain In Pictures